Dow Chemical Scores Big Earnings Beat, Triples Buyback Plan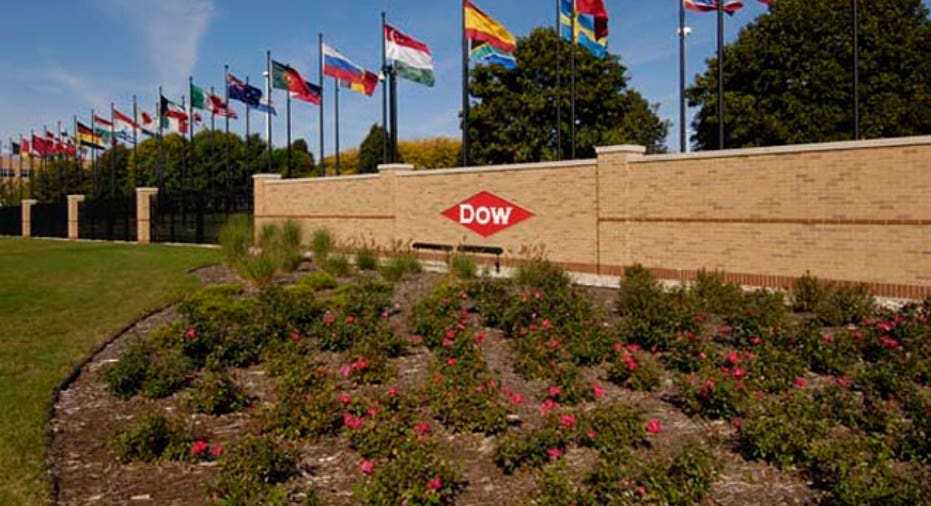 Dow Chemical (NYSE:DOW) cheered investors on Wednesday by posting a big fourth-quarter earnings beat, hiking its dividend by 15% and tripling the company's share buyback program.
Shares of the largest U.S. chemical company rallied 6% on the stronger-than-expected results and shareholder-friendly moves.
Dow said it earned $1.05 billion, or 79 cents a share, last quarter, compared with a loss of $631 million, or 61 cents a share, a year earlier.
Non-GAAP earnings soared to 65 cents a share from 33 cents, topping the Street's view for just 43 cents.
Revenue rose 3.4% to $14.4 billion, exceeding targets from analysts for $14.13 billion. Volumes increased 2%.
"We generated significant earnings growth, margin expansion and return on capital improvement through Dow-specific actions that gained momentum throughout 2013," Dow CEO Andrew Liveris said in a statement.
Liveris has come under pressure in recent weeks from activist investor Dan Loeb, who has called on Dow to spin off its petrochemical business, which he said may be a "significant drag on profitability." Last week, the billionaire hedge fund giant revealed taking a $1.3 billion stake in Dow.
Dow generated sales growth in nearly all of its operating segments during the fourth quarter, highlighted by a 13% leap in agricultural sciences and a 10% jump for coatings and infrastructure solutions.
The company said performance plastics sales increased 5% basis, while performance materials revenue was up 1%. However, Dow said feedstocks and energy revenue dropped 6% year-over-year due to a 6% decline in prices and flat volume.
Dow also revealed 15% bump in its dividend to 37 cents per share from 32 cents. The dividend is payable on April 30 to shareholders of record on March 31.
The chemicals giant also said the board approved an expansion of its share repurchase program to $4.5 billion from $1.5 billion. The buybacks are expected to be completed this year.
"Dow's financial performance and the significant progress we have made on our balance sheet give us both the confidence and the flexibility to increase our dividend and accelerate our share repurchase program," Liveris said.
Shares of Midland, Mich.-based Dow jumped 5.9% to $45.60 ahead of Wednesday's opening bell despite a 0.76% decline on the S&P 500 futures.