Double-Car Insurance Dilemmas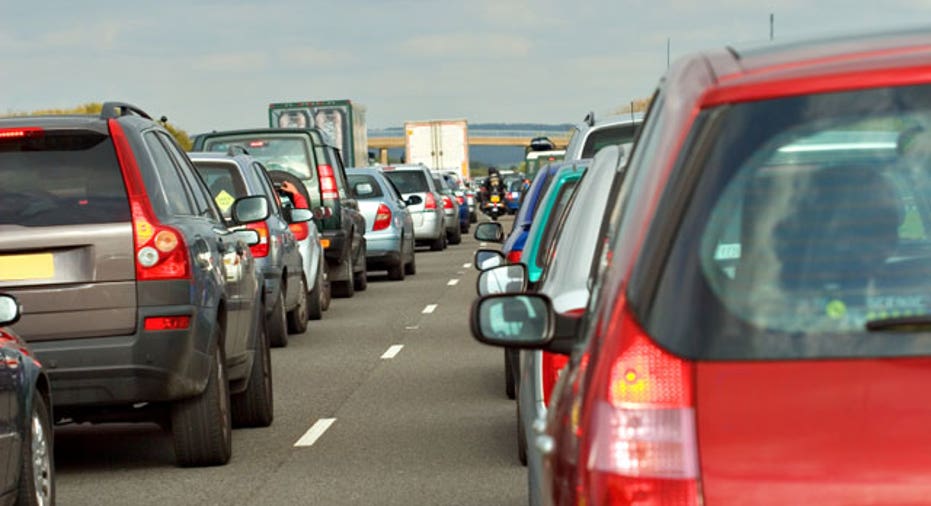 Owning two cars can double your pleasure and double your fun, but it also can double the questions you have when you're getting car insurance quotes. You'll need to make that sure both vehicles carry a sufficient amount of insurance coverage.
Here are some common dilemmas encountered by double-car owners.
Why do I have to insure all my cars when I can only drive one at a time?
If you own two vehicles, having to buy automobile insurance on both is just like having to get two registrations and two license plates, says Rebecca Doran, senior corporate underwriter at Amica. State and law enforcement officials don't allow you to just switch your [license] plate from car to car, and the same applies to car insurance.
If you only insure one vehicle and it breaks down, you may be tempted to use your second car, which doesn't carry insurance. But if you have a wreck you put yourself in jeopardy financially, says Alicia Charles-St. Juste, senior assistant vice president of sales and client services at Amica.
If I seldom drive my second car, can I reduce my car insurance rates?
Being one driver with two cars may result in a lower premium for your second vehicle, assuming you drive it less.
If you have a seasonal vehicle - say you live in northern Michigan and only drive your sporty convertible in the summer months - you may be able to get lay-up coverage, which reduces the amount of coverage on the vehicle and reduces your premiums.
You need to retain minimal liability insurance coverage on your vehicle regardless of the time of year. However, you may be able to reduce your liability coverage during the months it's laid up, Doran says. If you dropped liability insurance entirely, you would have to turn in your registration to the state.
You also should retain comprehensive coverage in case your vehicle is stolen, vandalized, or catches on fire during the off-season, says Charles-St. Juste.
Our family has two cars and two drivers. Do auto insurance rates vary depending on who is the primary driver for a particular vehicle?
Penny Gusner, consumer analyst for CarInsurance.com, says some car insurance companies rate a specific driver to a specific vehicle, and the highest-rated driver may be assigned to the highest-rated car. (In other words, the riskiest driver is assigned to the most expensive vehicle to insure.)
Car insurance companies want to assess risk appropriately, says Brandt Minnich, vice president of marketing at Mercury Insurance Group. A wife who drives a minivan back and forth to work will be considered a lower risk than her husband, who drives his sedan around town all day to make sales calls. The mileage driven each year, as well as how a vehicle is used, can impact car insurance rates.
Risk is even higher with teenage drivers, who are less experienced behind the wheel and have a higher frequency of accidents, Minnich says.
Another key factor for assigning risk is your driving record. Unlike your age and whether you must use your vehicle for work, your driving record is something drivers can control, Charles-St. Juste says.
When can you stack coverage?
Stacking car insurance coverage allows you to collect from more than one policy you own in order to cover all your medical bills and property damage.
Stacking auto insurance coverage can get complicated because it's not allowed in all states, and there can be variations based on the type of policy you have. It comes into play if you've got more than one auto insurance policy and you're hit by an uninsured or underinsured motorist.
While you may be able to stack coverage, you need to weigh whether it's worth the extra cost because you'll be paying higher premiums, says Minnich. Here's more on stacking auto insurance.
Can you get a break insuring a collectible car that's rarely driven?
You can often insure your vehicle through your regular car insurance company, but you might be able to save money if you go with an insurer that specializes in collectible vehicles. If you only drive the car on occasion, such as to car shows or in parades, you're probably not putting many miles on your vehicle, so premiums can be quite low, Doran says.
Here's more on auto insurance for classic cars.
Are there lower car insurance quotes available for insuring multiple cars?
Everything from collectible cars to your family sedans can be eligible for multicar discounts on your auto insurance rates, so you're generally better off buying all your auto insurance policies from one company. Charles-St. Juste says multicar discounts often are around 15% to 20%, but could be higher.
And the discounts don't just apply to husband and wife or parents and children. Many companies extend multicar discounts to all members of the household, including gay couples or domestic partners. The [type of] relationships really don't matter in a family policy, Charles-St. Juste says.
The original article can be found at Insure.com:Double-car insurance dilemmas