Don't Regret College Debt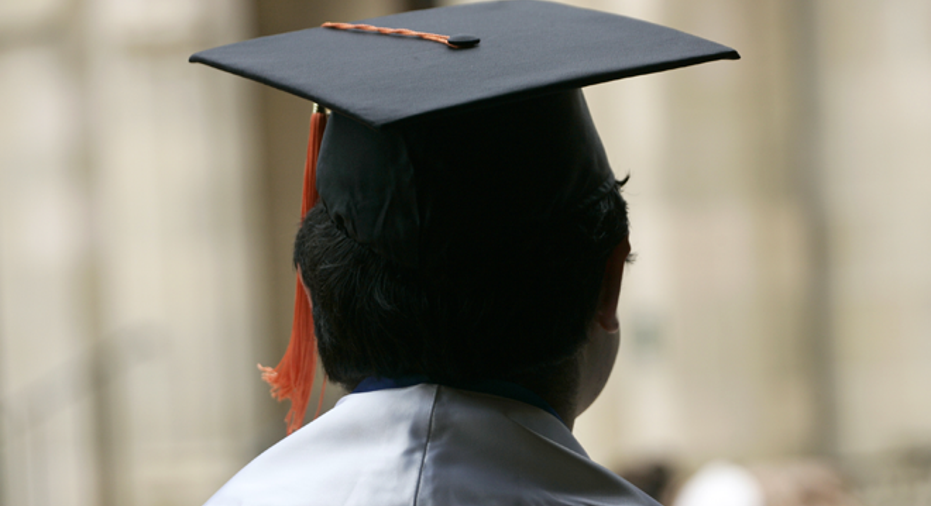 College Finance How To Avoid Regretting Your College Investment
As future freshmen sift through their financial aid award letters, one thing they won't find is info on whether college is actually worth it. While economics strongly suggest that it is -- recent findings from the Pew Research Center show that bachelor's degree holders ages 25 to 32 earn $17,500 more annually, on average, than high school graduates -- a significant portion of Generation Y regrets its college decision. Nearly 1 out of every 3 millennials who participated in a Wells Fargo study published last May "feel they would have been better off working, instead of going to college and paying tuition." The high-debt stakes of higher education make it all the more important to maximize your time in school. Here's how to avoid regretting college.
Do some 'major' research
While only 3% of 2006 to 2011 college grads surveyed said they would not attend college if they had it to do over, 37% had regrets about their major or how they went about choosing it, according to research by the John J. Heldrich Center for Workforce Development at Rutgers University. That's because many students turn the tassel without any knowledge of how they can (or can't) use their degree or if they need a degree at all, says Scott Gerber, author of "Never Get a 'Real' Job: How to Dump Your Boss, Build a Business and Not Go Broke."
"Sometimes two-year programs or vocational schools are more practical for many students, but because of this nostalgia of the collegiate life that's been placed on Gen Y by its parents' and grandparents' generations, we often think that (a four-year) college is just the next step in a life cycle," Gerber says.
One-third of all college graduates and 44% of recent grads work jobs that don't require a four-year degree, reports the Federal Reserve Bank of New York.
The first step to avoiding major regret is to have some career paths in mind before enrolling, says Gerber. A "gap year" is one way to buy soul-searching time, as is taking intro courses at lower-cost community colleges and vocational training centers, Gerber says.
"Just to say, 'Oh, I'm going to go to college right off the bat' is probably, frankly, a decision that you shouldn't just jump right into," he adds.
Seek Practical Skills
Work experience, or rather lack thereof, tops regrets among college grads. Half of grads said that gaining more work experience would have better prepared them for life after college, while 30% said they waited too late to start looking for a job, reports the Pew Research Center.
"(There's a) disconnect that a lot of universities feel that they're in the business of education and the minute you get out, the day you graduate, suddenly you're in the real world," says Lindsey Pollak, author of the upcoming book "Becoming the Boss: New Rules for the Next Generation of Leaders." "There's this stark reality that what has been important to you or what the university was saying is important for four years is not going to be important anymore. You've got to find a job."
That disconnect is measurable. While a whopping 87% of U.S. education providers said that graduates are prepared for the job market, less than half of employers agreed, reports the McKinsey Center for Government.
Work education programs, including internships, cooperative learning initiatives, job shadowing programs, service learning projects, research opportunities, mentoring partnerships and summer fellowships abound for college students. Alumni networks are also rich resources for work experience leads, but landing those opportunities requires being proactive and unafraid of trying a job outside of your comfort zone, says Pollak.
"Test the things that are out there because once you're out of college, it's a lot of harder to do that kind of experimentation," she says.
Hear some students talk about why they regret their student loans.
Minimize the Debt
Buyer's remorse is rampant among grads facing their student loan bills, which makes minimizing debt crucial. Six out of 10 graduates had some regret over how they paid for college and 39% said they understood how hard a burden their loans would be when they first borrowed, reports the American Institute of CPAs.
"(Borrow) no more than one year of salary when you graduate from college," says Leonard Wright, CPA and member of the National CPA Financial Literacy Commission. "If you need to take on more than one year of debt, the strategy around that is to go work for the government for 10 years and then discharge" federal loans through the public service loan program he adds.
Staying within those bounds requires students to have some idea of what they'll be earning after graduation. Students can research a broader array of jobs and salaries at BLS.gov/ooh. Your college may also be able to furnish figures on average salaries for graduates from your degree program.
Once you have a ballpark estimate of your future salary, you can compare your upcoming monthly pay to how much you'll be expected to fork over in loans, says Reyna Gobel, author of "Graduation Debt: How to Manage Student Loans and Live Your Life."
"The easiest way is to just drop two zeros. Take 1% of what the total debt would be and then that would be your (monthly) payment," she explains. "If (your debt is) $20,000 and you dropped two zeros, then it's $200 a month."
If you're considering taking on excessive debt, think carefully about the cost of your school and whether there's a cheaper alternative, she says.
"Is it OK to have some debt? Yes," Gobel says. "Is it OK to have a huge amount of debt ... because you went to one school over another when the other school was just as good? No."
Copyright 2014, Bankrate Inc.