Don't Put Too Much Stock in NYSE's Shrinking Trading Volumes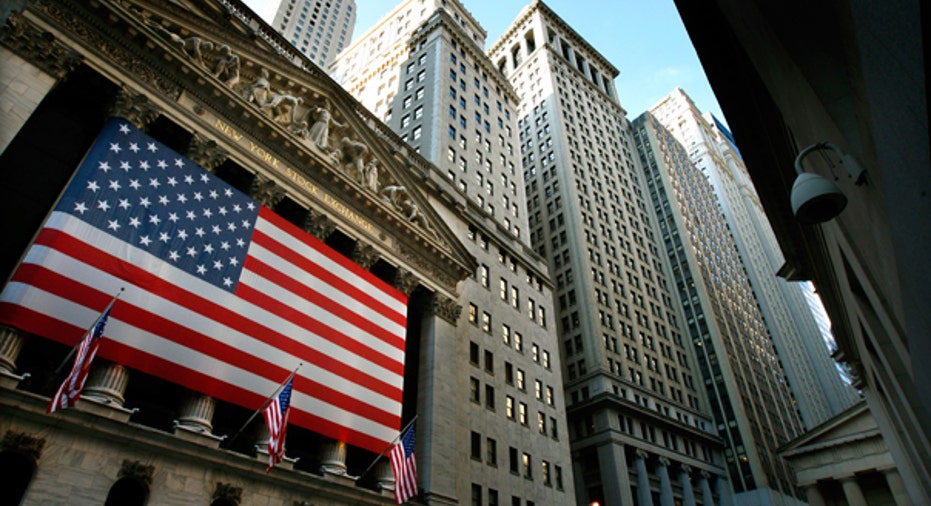 Slammed by shrinking trading volumes, Big Board parent NYSE Euronext (NYSE:NYX) is in a nasty slump that has sent its shares tumbling nearly 40% over the past year.
It's clear the parent of the iconic New York Stock Exchange faces troubling economic realities as trading activity shifts to dark pools and remains below pre-crisis levels.
However, some of the emphasis on dwindling volumes may be overblown because the near future version of NYSE Euronext should rely less on transaction-based revenue and more on leveraging its storied brand name and a thirst for trading-related technology.
While closely associated with its iconic trading floor, today the company is much more than just an exchange operator.
Underscoring this point, trading in U.S. cash equities now contributes to less than 10% of    NYSE's bottom line and overall trading-oriented revenue accounted for 43% of its revenue last quarter, down from 51% the year before.
NYSE Euronext is "no longer a volume-oriented story," Rob Rutschow, exchanges analyst at CLSA, wrote in a recent research note.
Volume Slump Looms Over Shares
That's a good thing because volumes have been in a free fall in recent years due to increased competition from dark pools and a drop-off in overall trading activity in the industry in the wake of the financial crisis.
Last week NYSE Euronext, which had its takeover by Deutsche Boerse blocked by regulators, disclosed a steeper-than-expected 44% decline in first-quarter earnings. Average daily volume of U.S. cash trading fell 23% year-over-year to 1.8 billion shares.
Even derivatives activity is shrinking as NYSE said on Tuesday the average daily global directives volume slumped 6.9% year-over-year in April to 8.2 million contracts.
These disappointing results have helped drive a 37% decline in NYSE's shares so far this year, compared with a 14% fall for Nasdaq OMX Group (NASDAQ:NDAQ) and a 13.4% drop for the CME Group (NYSE:CME).
With these numbers in mind, NYSE Euronext CEO Duncan Niederauer has spoken out about the perceived dangers of dark pools.
"I am increasingly nervous about the markets becoming more opaque," Niederauer told FOX Business last month. "The equity market is going the way of the OTC markets…Here we are taking the world's most transparent market on a track toward being more and more opaque."
Eyes on $40B Technology Pie
All of this helps explain why today's NYSE relies much more on its technology, listings and market data businesses than a decade ago.
NYSE's technology division includes global market data, trading solutions, exchanges solutions, global connectivity and transaction services.
"The good news is that these businesses have compelling growth stories, and can leverage   NYSE's superior brand name (perhaps the best in all of financial services)," Rutschow said.
Through both acquisitions and organic growth, NYSE hopes to double its technology revenue by 2014 to $1 billion, gaining a bigger slice of the estimated $40 billion spent each year on pre-trade and trading execution.
"If they're able to grow their non-trading revenue, especially from technology services, it has the potential to stabilize the overall business from swings in volume," said Gaston Ceron, who covers NYSE Euronext at Morningstar.
Ceron, who has a four-star rating and a fair-value target of $36 on the stock, said investors remain keyed in on the volume metrics because exchanges understandably continue to be closely associated with trading activity.
"Even as exchanges diversify revenue streams, it takes a while to get that message out," said Ceron.
Of course, there is no guarantee NYSE's diversification efforts will pan out. The company could stumble as it attempts to create a cohesive technology strategy. If these efforts don't work and volumes continue to dwindle, the share price could decline even further.
Race to Land Listings
As it attempts to diversify, the Big Board remains locked in a fierce battle with smaller rival Nasdaq over the lucrative, high-margin and far more stable listings business.
"We feel that NYSE has perhaps the preeminent listings venue in the world, which is largely predicated on NYSE's strong brand recognition globally," said Rutschow, calling it one of the "crown jewels in the NYSE franchise."
Thanks to its brand strength and trading floor, NYSE can charge fees that may be three or four times higher than those by Nasdaq, Rutschow estimates.
As of the end of April, NYSE said it had listed 59% of technology IPOs in 2012, highlighted by Yelp (NASDAQ:YELP). Last year the Big Board ranked No. 1 in the world in new IPOs overall.
However, the Big Board lost its war with Nasdaq over the high-profile listing of Facebook, which is set to raise about $10 billion later this month in the largest global tech IPO ever. It also lost media company Viacom (NASDAQ:VIA) to Nasdaq late last year.
Still, by executing well on its shift away from transaction revenue, Rutschow believes NYSE can earn $3.55 a share in 2014, up from $2.48 in 2011. Based on the current price-to-earnings ratio of 12, that would translate to a share price of $42, up 65% from Monday's close of $25.41.
"We believe NYSE not only offers the highest potential return, but at the lowest risk, given low reliance on volumes to get there. NYSE is our top pick in the exchange and liquidity provider space," Rutschow said.