Don't Let Your Employees Become Dinosaurs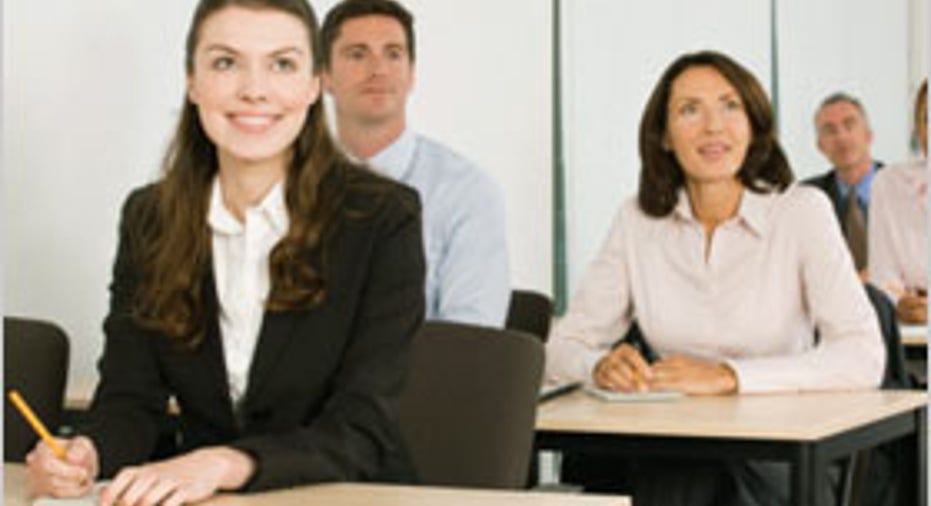 Large companies often have the luxury of investing in their employees by offering to pay for graduate education programs. While that is not always an option for small business owners on tight budgets, there are ways to implement continuing education strategies that will keep a workforce happy and informed without eating into a company's bottom line.
Employees at architectural, engineering and interior design firm Baskervill in Richmond, Virginia are invited to attend Baskervill University once a month.  The company asks upper-level employees to guide the sessions and share their expertise.
"Senior employees have a wealth of knowledge in many areas," said Pam D'Arcy, Baskervill's human resources director. "They also have an idea of what less experienced staff need to learn, something outside consultants don't."
About 30% of the workforce shows up for these voluntary sessions, which cover industry specific topics and involve internal presentations developed with help from the marketing team.
Kenneth Wisnefski, founder and CEO of online marketing company WebiMax, said he implemented mandatory weekly continuing education classes for his staff about a year ago.
"In our business you can be a dinosaur in three months," said Wisnefski, "We have employed an employee training and continuing education program to ensure all employees are kept up-to-date with changes to the industry, as well as changes to our products and services."
In developing the program the company first analyzed where employees fell short in understanding the day-to-day business, and then turned to workers for suggestions. Topics, such as 'How Google's Panda Update Impacts Clients and Campaigns,' are covered in sessions held during office hours.
Wisnefski said he didn't envision the need for such consistent training when he launched the company, viewing training as "overhead and time that could be better spent." But today he said it helps keep his business healthy and employees happy.
"Get an understanding of what your employees want and need," advised Wisnefski, "The fact that it will be important to them makes it a lot more useful and you can relate it to increasing productivity and value to your company."
If an internal program is too much of a burden on the business' operations, entrepreneurs may want to consider working with their respective trade associations. In addition to being a source for networking and representation, associations often have a department dedicated to professional development. The National Association of Realtors, for example, provides webinars on topics such as short sale problems and safety at open houses.
"We keep education standards and provide the content," said Marc Gould, vice president of NAR Business Specialties. He suggests business owners guide employees to take courses online or reach out to local branches for more formal programs.
Business owners also can take advantage of how the Internet is changing higher education. At Drexel University Online, the staff works with businesses to craft specific programs for their employees.
"Smaller businesses have not yet realized that there is this type of flexibility at these institutions," said Ken Hartman, president of Drexel University Online.  "We help businesses that often find that they don't need all 20 courses in an M.B.A program, but that they do need a certain five." Hartman suggests business owners identify the specific learning outcomes they would like their employees to achieve before entering into contractual learning with a university.
"Look for institutions that are able to deliver these outcomes online. As a small business owner, you can't afford to send employees out in the middle of the day or evening and you don't want [continuing education] to interfere with your ability to create revenue," warned Hartman.
No matter which avenue you choose for your employees' professional development, you should have a way of validating that employees are indeed gaining knowledge from the initiatives.
Jane Grosslight, a former continuing education administrator for Florida State University's Center For Professional Development suggests business owners include a quiz at the conclusion a program. "If it is going in one ear and out the other, it is worthless."