Don't Let Your Business Get Caught in the Next Bubble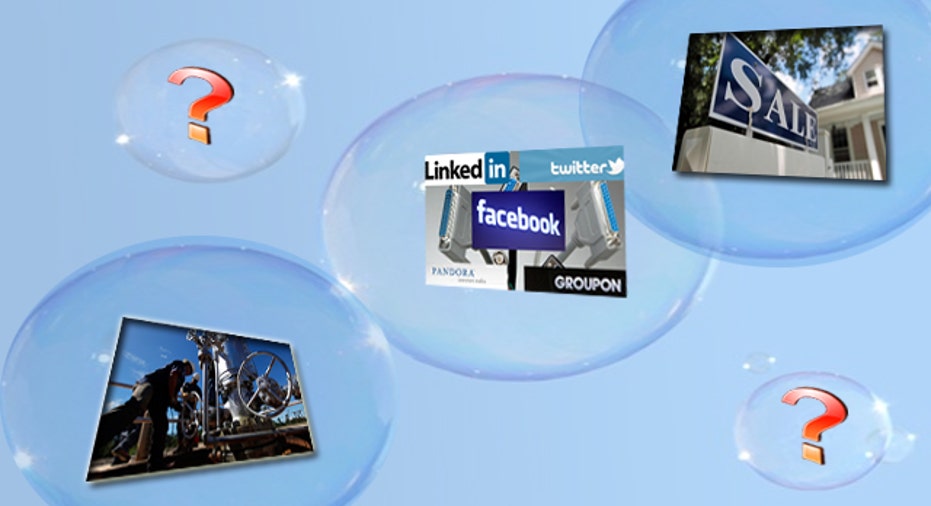 On the heels of LinkedIn's recent IPO, many news sources are discussing whether Wall Street is facing another technology bubble. Are we approaching a bubble? Are we in one? And more importantly, how do we prevent it from being like the dotcom bust in the late '90s?
For entrepreneurs looking to outlive the hype of a commoditized market, technology or offering, they should focus on three key areas: innovation, solving real problems and keeping it simple.
Innovation: Is your company legitimately improving on a current solution? Expanding an established market? Or are you simply copying the hottest industry trend? As entrepreneurs create and refine their business strategies, it's important they ask themselves these questions to ensure that they are bringing innovation to market. Companies that survive through ebbs and flow of the economy are the ones consistently creating new categories.
Take Amazon.com, for example. Numerous vertical e-commerce sites emerged during the dotcom bubble, but not many of them survived, Amazon, however, thrived.  At its launch, Amazon was an online bookseller, but it rapidly expanded beyond that single niche. The online retailer wasn't interested in limiting itself to one narrow vertical and saw opportunity to innovate by offering a long-tail, almost limitless supply of products.  The company has revolutionized shipping, warehousing and Web services. Since the bubble burst, Amazon has watched many of its competitors fold and today faces retail giant Wal-Mart not troubled Borders.
Companies that aren't actively trying to market new categories can endure in the shadow of competitors. But, when the bubble pops, those companies will likely hang on for survival by their fingertips while the true innovators are well positioned for growth, success and longevity.
Solve real problems: If a small business cannot convey to consumers why they need their product, the business won't last. It's a hard truth.  It is crucial businesses sell their product or service in a way that conveys it is a concrete solution to a real problem.
Think simple: Too many companies hype the complexity of their solution as a way of masking its ineffectiveness. Most products that offer a solution to a real problem derive that solution from simplicity.
It is easy for pundits to look at current valuations of tech companies and write about the potential of a new digital bubble. It is tougher to be intellectually honest and examine the underlying reasons why one company failed and another succeeded.
Entrepreneurial optimism bias is dangerous and unforgiving, so here's an easy litmus test: Would your customers truly miss your offering if it ceased to exist tomorrow? If the answer is no, then you're simply building a commodity and contributing to the inevitability of the next bubble.
Ari Jacoby is CEO and Co-Founder of Solve Media. Previously, Ari co-founded VoiceStar, which was acquired in Sept 2007 by Marchex (Nasdaq: MCHX). Previously he served as a senior consultant in the Business-to-Business division at Google. Before joining Google, Ari served as Director of Business Development for Reed Business Information-US, a division of Reed-Elsevier. Previously, Ari was the founder and CEO of Newsletters.com, where he led efforts in content aggregation, syndication, and affinity channel sales leading up to an acquisition by MarketResearch.com in 2000. Ari is a graduate of Georgetown University with a BA in Government.