Don't Ignore Streamlined Modification Offer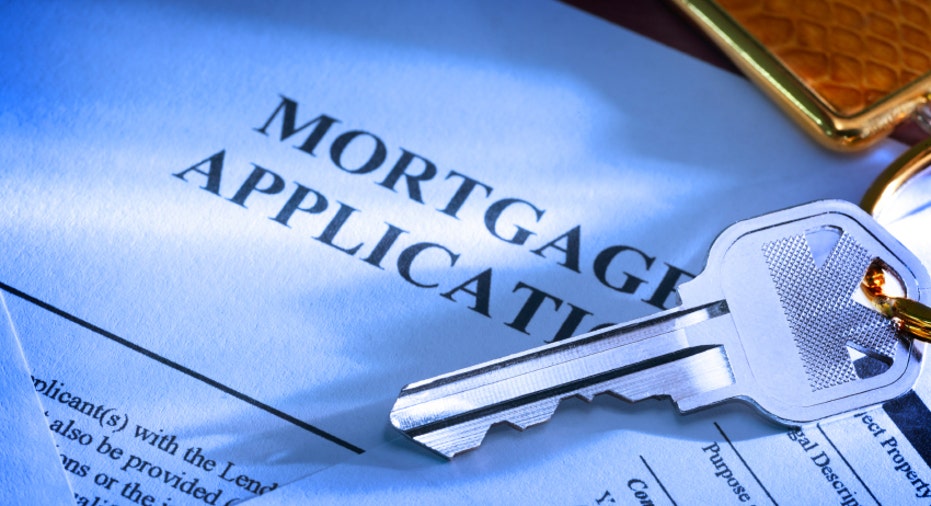 Homeowners who are behind on their loan payments sometimes stop opening their mail to avoid reading past-due notices, but that would be a particularly bad mistake to make right now. If you've fallen behind on your mortgage payments, you may be receiving an offer of help from your mortgage servicer. A new Fannie Mae and Freddie Mac streamlined modification program went into effect July 1, 2013, to offer relief to homeowners in danger of a foreclosure. The program is slated to end Dec. 31, 2015.
Compare Mortgage Rates in Your Area
Mortgage delinquencies (those that are past due by 60 days or more) declined to 4.09% during the second quarter of 2013, according to TransUnion, but that's little comfort to the thousands of homeowners who are behind on their housing payments. While other programs such as the Home Affordable Modification Program, or HAMP, have been in place to assist homeowners with their financial struggles, those programs helped fewer homeowners than expected. The new streamlined modification program is being greeted with more optimism by some real estate experts.
"This actually might work," says Stuart Vener, a real estate expert and president of Wilshire Holding Group in Odessa, Fla. "This program offers a real lifeline for some people."
A key element of the streamlined program is that no paperwork is required from eligible borrowers -- not even a hardship document explaining why they fell behind on their payments, says Shari Olefson, a real estate expert and attorney in Fort Lauderdale, Fla.
"This is a last resort for someone who's seriously delinquent and has no other options," says Olefson. "They can just send a payment and stop a foreclosure."
Streamlined modification eligibility
John Vella, chief operating officer for Equator, a provider of default servicing solutions for the mortgage industry, says eligible delinquent borrowers should receive a letter from their lender offering a streamlined mortgage modification, but homeowners can also call their lender to ask if they can participate in the program.
Fannie Mae and Freddie Mac have identical requirements for the modification program, which include:
Borrowers must have a loan owned or guaranteed by Fannie Mae or Freddie Mac.
Borrowers must be at least 90 days but no more than 720 days (24 months) delinquent.
The program is available on both owner and nonowner occupied properties.
The delinquent mortgage must be a first loan.
The mortgage must have been in place at least 12 months.
The loan-to-value must be greater than or equal to 80%.
The new payment must be less than or equal to the current principal and interest payment.
"The good thing about this program is that all the borrowers have to do if they're eligible is to make three payments during a trial period, and then the loan is modified for as long as a 40-year term," Vella says. "They don't have to provide any paperwork at all."
Vener says underwater borrowers can modify their loans if they have a loan-to-value ratio of up to 115%. Borrowers who are deeper underwater may be eligible to defer payments on the amount of principal above 115% without accruing additional interest, Olefson says. However, the principal will not be forgiven because borrowers are required to pay it when the mortgage ends or the property is sold.
Loan modification terms
The streamlined modification terms are similar to previous programs, offering reduced interest rates, Vener says. "The loan can be extended up to 40 years to lower the payments," he says.
Olefson says that borrowers aren't likely to get as low payments as they would with HAMP because the payment isn't based on their income or whether it's affordable.
"This streamlined program is better suited for people who tried to qualify for an earlier loan modification and couldn't, or who took out a loan after 2009 that they can't pay because HAMP is restricted to loans made before that," Olefson says. "This is a last resort for those people. I see people using this as a temporary solution to stop foreclosure while they figure out something else because, depending on their circumstances, the payments may be too high."
A recent report from the special inspector general for the Troubled Asset Relief Program showed that more than 40% of homeowners who had participated in the HAMP modifications in 2009 have defaulted on their loans, so one uncertainty about this program is whether homeowners who try the streamlined modification will be able to keep up with their loan payments.
"If you're in default and months away from losing your home and you get one of these letters, I wouldn't hesitate a minute to take advantage of this program," Olefson says. "Your payment should be a little lower, and it gives you a chance for some breathing room while you search for another solution."
Copyright 2013, Bankrate Inc.