Don't Get Swept: How to Spot Chimney Cleaner Scams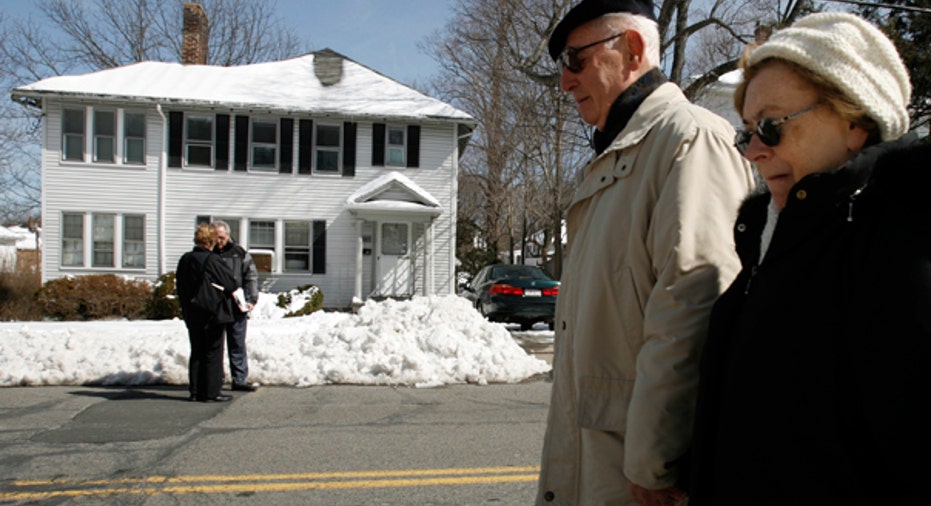 It's hard to know when there's a problem with your chimney. But an issue left unfixed can cause significant and costly damages.
Unlike a leaky toilet or a malfunctioning oil burner, the signs of any chimney woes aren't obvious and can be hard for homeowners to see, which is why experts say the chimney cleaning and repair industry is rife with scams.
"Chimney work can be a pretty easy scam to perpetrate because most homeowners don't know much about their chimneys and usually don't have any good way of checking up to see that the job was done properly," says Katherine Hutt, a spokeswoman for the Better Business Bureau.
Scams can happen all the time, but tend to increase in times of turmoil, like when a tree falls on the roof or soot is backing up into the house. Criminals prey on desperation and the likelihood that the homeowner hasn't climbed onto the roof to see what's going on.
"If someone tells you that you're about to have a problem or you're in imminent danger of a carbon monoxide leak, it can be scary," says Angie Hicks, founder of internet-based referral service Angie's List. "Couple that with the very real danger of a house fire should you really have a problem, and it's a home improvement/repair project ripe for scams."
According to the Better Business Bureau, a prevalent scam involves an unscrupulous individual knocking on a homeowner's door offering a deal on a chimney cleaning service because he or she is in the neighborhood. The scam artist may look legit, spend some time around the chimney and then leave with the payment without making any repairs or real inspections.
In another scam, the fraudster takes a deposit for a future appointment and then disappears for good. Criminals will even use fake referrals to lure in reluctant consumers. For instance, Hutt says the scammer may pretend to be from the local fire department and recommend a particular chimney sweep company. He or she will even take a credit card deposit over the phone, opening the door to identity theft.
The best defense against any scam is knowledge. While it may not be possible to see what's going on with the chimney, Donald Chiappetta, president of Top To Bottom Chimney Cleaners in Huntington Station, N.Y., says there are telltale signs of a legitimate company. For instance, he says a chimney  cleaning and inspection should cost around $125 or higher, take about 30 to 45 minutes and require one man on top of the roof and another in the basement vacuuming out all the soot that's coming down.
"Usually what you will see is brush marks in the chimney" once the service is complete, he adds. If there aren't any brush marks, that should be a major flag the service wasn't done completely or at all.
According to Hicks, a legitimate contractor should also be able to provide photo or video proof of any extensive and costly repairs. She also cautions that companies offering upfront prices that appear too good to be true or overly-aggressive salespeople should also raise concerns.
"High pressure sales are a tactic some companies use to gain business  so be aware of them and see them for the red flags they are.," says Hicks. "Once the salespeople get a foot in the door they may claim costly repairs or products are needed immediately to prevent serious problems like carbon monoxide leaks or chimney fires. It's all a high pressure, do it now kind of pitch."
At the end of the day, experts agree company referrals from friends, family and co-workers offer the best protection. But even with a referral, consumers should still ask and check a company's accreditations, licenses and make sure there aren't any judgments or complaints against the company with the Better Business Bureau and the state Attorney General.
"As with all home contracting services, don't be rushed into a decision. Research the companies, starting at bbb.org, and make sure the business you hire has a good reputation and happy customers," says Hutt. "Be cautious of red flags: prices considerably lower than competitors, claims of an endorsement from the fire department, unmarked trucks or service personnel with no identification and websites, emails or flyers with typos or poor grammar."