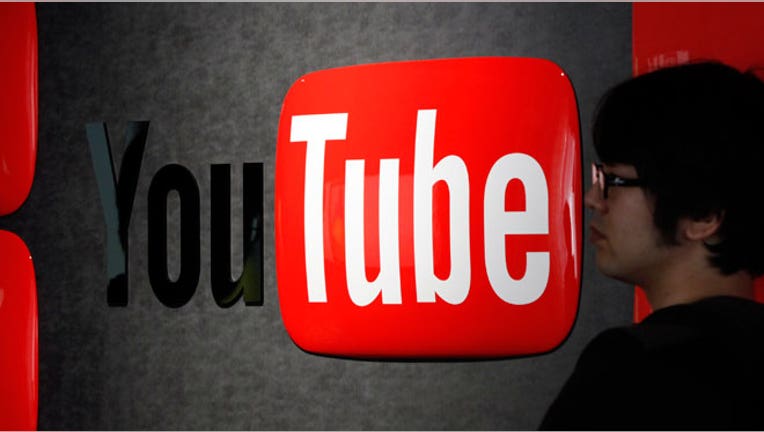 While online video sites like Google's (NASDAQ:GOOG) YouTube and DailyMotion continue siphoning more advertising revenue from the broadcast conglomerates, streaming hasn't quite reached the level of traditional TV, and one group says it won't for quite a while.
"Will online video budgets converge with TV budgets? Not any time soon," Brian Wieser, senior research analyst at Pivotal Research Group, said in a report released Friday.
That's not to say the streaming sector isn't robust. It is. In fact, Pivotal's researchers forecast ad revenue in the billions of dollars in fiscal 2013, with the U.S. sector growing 32% from 2012 to an estimated $3.0 billion in total ad revenues to online video during 2013.
Leading that growth is YouTube, which is on pace towards $2 billion in ad revenue this year, up from $1.3 billion a year ago. The outlook comes days after Google announced that its one billion monthly YouTube users now consume six billion hours of monthly viewing, an increase of 50% from a year ago. The Silicon Valley tech giant also pointed to a recent report by Nielsen that said YouTube reaches more U.S. adult ages 18-34 than any cable network.
The Google announcement comes on the tail of the so-called Digital NewFront presentations by Internet video giants that also included the likes of Yahoo (NASDAQ:YHOO), AOL (NYSE:AOL) and Hulu, jointly owned by News Corporation (NASDAQ:NWSA) and Walt Disney (NYSE:DIS), as they looked to woo advertisers with their new slate of programming.
The glitzy week-long event mimes that of the broadcast industry's even glitzier Network Upfront, which features the latest programming from the biggest broadcast companies including FOX, NBC and ABC. The digital video event has become more relevant in recent years as more users switch to video and web companies invest more in improving their online content.
Netflix's (NASDAQ:NFLX) "House of Cards" original series, for example, took the television industry by storm earlier this year and helped propel the movie streamer's quarterly revenue to more than $1 billion on top of solid subscriber additions.
While at first the fast pace of digital's growth seems like it would be a mouthwatering no-brainer to the biggest ad agencies, particularly since the figures represent "significant volumes of spending" and TV advertisers become increasingly unhappy with the prices they pay for broadcast advertising, Pivotal says these numbers should be taken in stride and put in broader perspective.
"It is true that traditional TV networks are less important than in the past," Wieser said. "But we doubt that meaningful ad budgets shift to the web because of the [NewFront] presentations."
Digital events such as NewFront may help deepen relationships between buyers and sellers, he said, however they are "mostly a sideshow" and are unlikely to represent any "meaningful shift away from traditional TV."
That's partially because there are remaining obstacles, such as necessary changes to measurement standards and a broader adoption of those standards by Internet companies as well as needed upgrades to agency-advertiser contracts and simplified workflows across platforms. Pivotal also notes that advertisers in general need to get more comfortable with web video and be assured that video buys are incremental to those made on traditional television.
"There is little urgency to change, in part because the scale of web video remains small," Wieser said.
Meanwhile, several of the major broadcasters reported stronger-than-expected quarterly earnings this week. News Corp., the parent of FOX Business, is set to report next week.
Among those who topped this week were Time Warner (NYSE:TWX), whose holdings include Warner Bros. studios, CNN, Turner Broadcasting and HBO, home of the highly successful "Game of Thrones" series.
CBS (NYSE:CBS) said its robust results this week were led by strong Super Bowl ads, while Comcast (NASDAQ:CMCSA), the media conglomerate that operates NBC, released first-quarter results on Wednesday that edged above Wall Street expectations, led by its cable and theme park business.