Don't Expect Bitcoin to Die Off Anytime Soon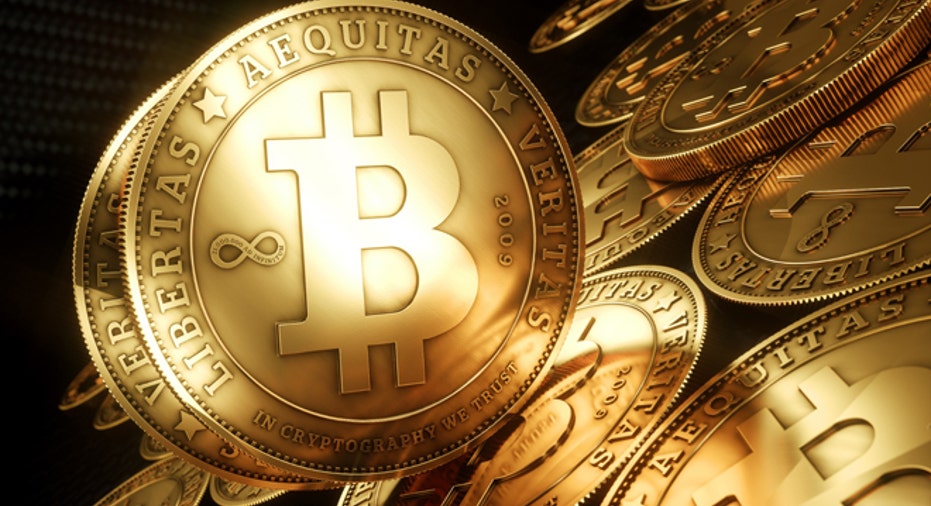 It's only been a month since authorities took down Silk Road and a week since Liberty Reserve pleaded guilty to money laundering, but bitcoin's recent rally signals one thing for certain: the digital currency has no intention of dying out anytime soon.
The very volatile bitcoin traded at fresh highs last week, closing on Friday at an all-time high of $349.99, according to Mt. Gox, the world's largest bitcoin exchange.
"I continue to think bitcoin is the most fascinating finance story of 2013 and I think it will continue that way through 2014," said Nick Colas, chief market strategist at ConvergEx.
From fighting off regulatory scrutiny, to being used as a conduit for crimes like illicit gun and drug sales and money laundering, bitcoin has racked up its share of black eyes this year. Yet, it nevertheless continues to attract interest from investors.
The market is now valued at around $4.0 billion, and the total virtual currencies market is set to grow another 14% to $55.4 billion by 2017, according to McAfee. Still, the market is tiny compared to the world foreign exchange market that sees some $5.3 trillion in trading a day, according to a recent study by The Bank for International Settlements.
"Just a few months ago, it looked like this economic experiment as the world's first decentralized technology-based form of money would crash and burn," Colas said. "Could bitcoin still fail? Sure. But its success to date speaks to how much the world is changing."
It helps that the currency has gained some significant backing in China with the October adoption by the country's leading search giant, Baidu. It has also shared some recent prestige in the U.S., with the reputable Second Market, which trades pre-IPO shares, launching a private fund for bitcoin.
What's important to remember as the currency gears up for a likely long road to regulation is that despite being digital, it is a real electronic money source, backed with legitimate and traditional money formats like cash.
That gives it a legal foundation to grow upon, said Raj Samani, chief technology officer of McAfee's EMEA division. Because of that, he adds, the option is not to shutdown bitcoin trading sites or the currency altogether, but to control them.
"Simply shutting down the leading platform will not solve the problem," he said.
The market response is also an important factor in legitimizing digital currencies because it shows that users will continue to find and use these platforms regardless of law enforcement crackdowns.
Colas agreed, adding that despite the guilty plea in a $6 billion Liberty Reserve money laundering scheme and the seizure of $28 million in bitcoins from drug trafficking site Silk Road, the market simply "doesn't seem to care," with incremental demand from the U.S. and China "leading the path higher."
Kinks and Benefits
Of course, bitcoin isn't in the clear just yet. It has kinks to work out, questions and scrutiny regarding its reliability and volatility to address and a long path to regulation.
Just last week bitcoin miner Alydian was forced to file for bankruptcy protection. On Friday, wallet service Inputs.io said its system was hacked, triggering the theft of 4,000 BTC, equivalent to more than $1 million.
But the robberies and the government crackdown on its use in illegal activities aside, the benefits of electronic currency should not be overlooked, including its anonymity and the fact that it's instantaneous and irrevocable.
At the same time, it can be used to undermine the risks of fiscal uncertainty, a reality discovered during the banking crisis earlier this year in Cyprus.
"There's an entire push to legalize virtual currencies while never moving from the fact that they want to be decoupled from the global banking system," said Micah Willbrand, director of EMEA risk and payments at Accuity, which provides software ensuring banks meet global compliance standards.
In the future, he said, its benefits might make it a competitive candidate for trade on global stock exchanges, or the currency of choice for big oil companies that make massive international transactions at the cost of high transferring fees.
If the appropriate mechanisms are put in place and the due diligence completed, authorities might even be able to one day audit the money trail to figure out how it got into the system so they can crackdown on its illicit use while still keeping its anonymity.
Bitcoin proponents in Cyprus have teamed with authorities in an effort to work toward that type of regulatory environment, instilling a framework that they hope one day can be used as a best practice for the entire multi-billion-dollar global industry.
Right now, a major hurdle remains perception. After all, notes Willbrand, virtual currencies are "really just a different way of trading cash" -- you just don't typically hear about the behind-the-scenes transactions of using legitimate U.S. currency to pay for prostitutes or traffic humans, guns and drugs.
Willbrand compared the early adoption of bitcoin and other digital currencies to how most new industries operate with their inevitable hiccups and gradual acceptance.
"We're not seeing the fly-by-night guys anymore, but legitimate business people coming in and wanting this to work because there is a bright future to this," he said.