Don't Buy that House: Potential Red Flags to Homebuyers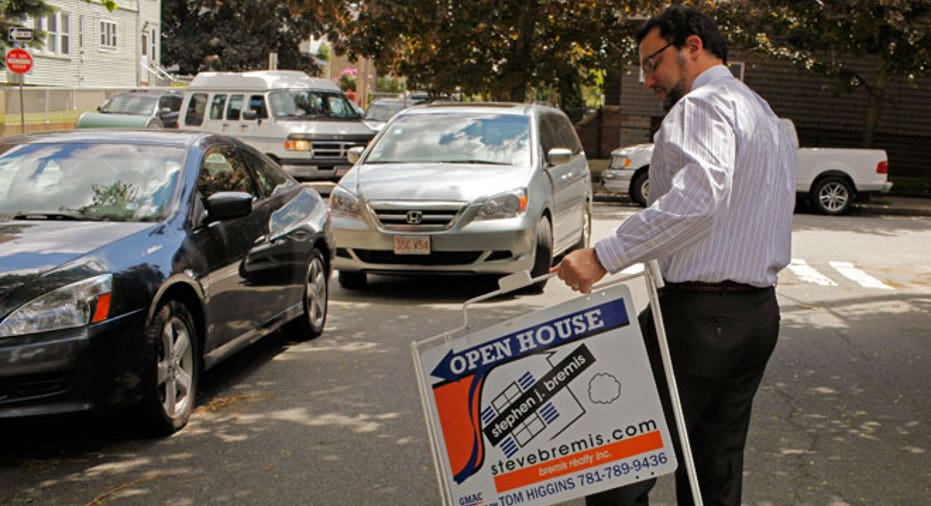 Just because interest rates are still near record lows and home prices remain attractive, that doesn't mean every home on the market is a good buy.
The housing market remains to be in a buyer's favor, but consumers still need to do their due diligence before agreeing to a purchase.  Red flags can appear anytime during the house-hunting process and depending on the size of the problem, it could signal that it's time to walk away.
"Ultimately the decision is yours but consider the value, the concessions...and if you can negotiate," says Cara Ameer, broker associate and Realtor at Coldwell Banker Vanguard Realty based in Ponte Vedra Beach, Fla.
Here are questions experts advice potential homebuyers to consider before committing to a house.
How's the Neighborhood?
"You're not buying a house, you're buying a neighborhood," says Michael Corbett, Trulia's real estate expert. Investigate the neighborhood's condition and whether it's continuing to grow and develop or showing serious signs of decline with foreclosures and deterioration. "If it's down and going as opposed to up and coming, that's a red flag," he says.
Experts suggest visiting a neighborhood at different times of the day to get a realistic sense of the community and to commute to work from the home during the morning to get a sense of normal traffic. Visiting a home in the afternoon and evening also helps you learn about the area and if there are problems with noise or traffic.
"Check with the police and ask for a local crime report—learn everything you can about the area," suggests Walter Molony, spokesperson for the National Association of Realtors.
Is the House in Short Sale or Foreclosure?
Although homes in short sales and foreclosures can mean good deals, Corbett advises making sure to know the status of a home and whether or not it's short sale eligible or purchasable if in foreclosure. If not, you may be making an offer on a home that a bank already owns.
How Much of a Fixer Up?
"A fixer upper is cheap but you need someone to tell you what it'll cost to get it to code or market standard," says Molony. If you don't have a comfort level dealing with renovation or the renovation doesn't make the purchase economical, you may want to walk away.
Were there Issues with the Home Inspection?
No matter the cost of a home, experts always advise getting a home inspection. "You don't want to be impatient and lose sight of what you're buying," says Molony. To protect your interests, any offer should be contingent on a satisfactory home inspection. That way, if there are issues, you can go back to the seller and negotiate.
"[An inspection] should give you a good, fair understanding of what's wrong with the house," says home improvement expert Danny Lipford. Not all home inspectors are created equal—check their references and don't always use who the agent recommends.
"If you're starting to get into something where it's more than 2% to 3% of the purchase price, you should think about it," says Ameer. "If you're dealing with structural things, consider how much you want to do." Anything that's not fixed can affect your resale value.
More Red Flags
Do-it-yourself additions. "If an addition looks like an addition, it will always be detrimental to the house if it doesn't blend into the house," says Lipford. Although it's economical to convert a garage to living space yourself, work that's not done to code can be expensive to fix and lower the value of the home since there's no car shelter.
Experts suggest asking the seller if work's been done without a permit. "One way to tell is if the city tax records are different than what the homeowner's claiming," says Corbett.
Decks.  Always ask who built a deck and when. "Homeowners don't always have the skill to build it safely or so that it doesn't cause water damage to the home—make sure it's built to code and meets safety standards," says Lipford. A freestanding deck can be impossible to fix and may have to be rebuilt so it can hold all the weight and be safe.
Noticeable structural problems. If doors and windows don't open and close properly or cracks along the outside of the home don't follow the mortar, there could be structural settling in the house, says Lipford. "The bigger, more pronounced the crack, the bigger the problem." Be weary of cracks on concrete floors if one side is lower than the other as well. Issues with the foundation can be very costly to fix.
Excessive termite or pest damage. Insect damage can be hard to find and may require opening up the walls. "If the studs have been chewed through, that's compromising the structure," says Ameer.
Water damage. "As you're walking around the house, you want to feel comfortable that water is draining away from the house and not in the basement," says Lipford. Moisture or water stains in the basement may be signs of a drainage issue. If you find any worrisome evidence, an inspector should be able to tell you the extent of the damage. Since water can cause some failure of the foundation, be sure to determine if the home is in a flood zone and whether it's ever been flooded.
Faulty electrical work or old wiring. Be wary of a home if you see inferior electrical work, says Lipford. The home may not be designed to handle the additional electrical work that's been added over the years. Knob and tube wiring or aluminum wiring found in older homes can be very expensive to replace.
Asbestos and mold. Corbett warns against purchasing a home with asbestos or mold issues. These are expensive to remedy as they have to be removed by companies specializing in mold or asbestos removal.
Once removed, the homeowner must show proof that the home is mold free, says Corbett. "If you have a choice between two houses, you're probably going to sway towards the one with no mold."
What Did you Inspect?
"The average homebuyer should inspect everything," says Corbett. General home inspections don't always certify that roofs, chimneys, septic tanks and sewer lines aren't damaged and that the house is built on the right soil.
Corbett suggests getting a separate roof inspection if the general inspector won't certify this. A chimney inspection checks the structure for cracks, which is important in high wind or earthquake areas. A sewer line or septic tank inspection checks the lines from the street to the home that are owner's responsibility. A geological inspection analyzes water flow to and from the house and whether the house's built on a landfill or graded area. "If the soil isn't good or you're on soft soil, move on," says Corbett.
Where are the Property Lines?
A survey shows if any part of the home was built on a neighbor's property and if something overlaps, the homeowner has to remove this, says Ameer.
It also identifies the location of utility easements, or land a utility has the right to use--if you want to do something with your property and it interferes with these items, you can't assume the company will remove them, says Ameer.
Do the Finances Make Sense?
Reconsider if the appraisal value is significantly less than what you agreed to pay and can't work out an acceptable solution, says Ameer. "Your loan amount will be less, and you'll have to bring money out of pocket."
A lower-than-expected appraisal value can totally derail the deal and affect your perception of the house's worth, says Ameer. If the appraisal is off the mark, get a second opinion. "You need to make sure the financing you're doing matches the property you're buying."