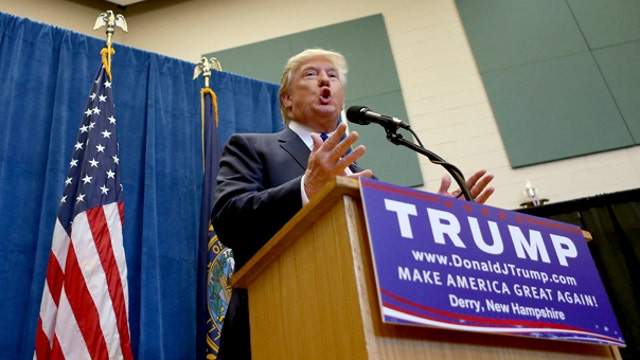 Continue Reading Below
Advertisement
"Fantastic leader. She's -- I was with somebody the other day who thinks she is the greatest leader in the world today ... the smartest and the greatest leader in the world today and this is a person that has great knowledge of her and deals with her," he said.
He said Vladimir Putin is someone "that can be dealt with."
"I think his dislike of President Obama is so intense that it really has affected the whole relationship. We've driven them into the arms of China, so that now these two are together, which has always been the great sin. Don't ever let Russia and China get together. We've driven them together. I think he is somebody that I would have a very decent relationship with if I ever win," he said.
He also weighed in on China's leader Xi Jinping.
"Always smart. Chinese leaders are -- they have a different system than ours. They don't do it by television, they do it by a different route to get up there… I think what he did with the recent devaluations, which a lot of people said were market driven, they are not market driven. They did it to keep it going. But the -- the leaders in China always turn out to be smart, and he's certainly one of them," he said.