Dollar Tree Reveals Stock-Split Plans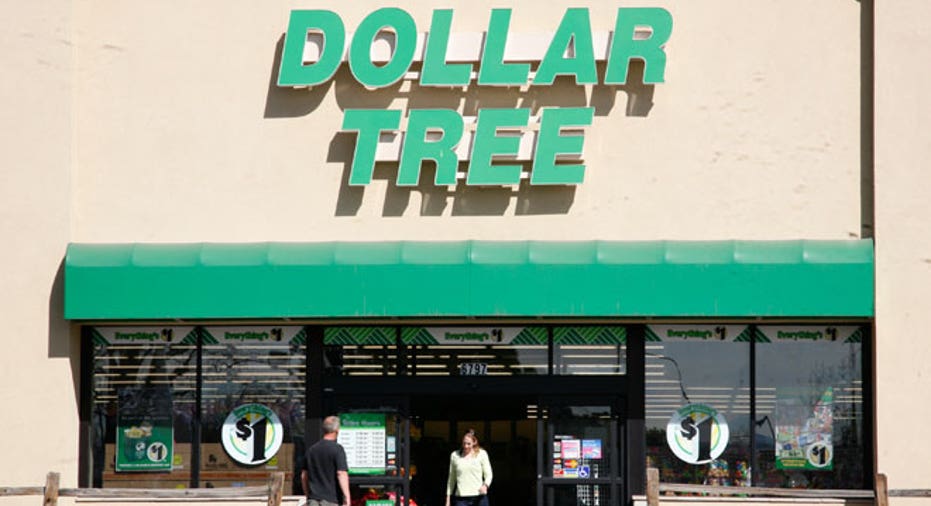 Dollar Tree (NASDAQ:DLTR) unveiled plans Tuesday morning for a two-for-one stock split that is aimed at increasing liquidity and boosting demand for the shares.
The move by Chesapeake, Va.-based Dollar Tree will increase its outstanding common shares to about 232 million from 116 million.
The discount retailer said the new shares are set to be distributed on June 26 for shareholders of record as of the close of business on June 12.
Like all stock splits, the Dollar Tree transaction doesn't change the overall market value of the company but it could lure in new investors by lowering the shares' triple-digit value.
"Dollar Tree is committed to building value for long-term shareholders," CEO Bob Sasser said in a statement. "The stock dividend announced today is designed to increase the liquidity of the company's stock and provide a more attractive entry point for shareholders, affording the potential to broaden the shareholder base."
The stock split caused little reaction in the markets as Dollar Tree's shares were recently up 0.6% to $102.83 ahead of the opening bell. For the year, Dollar Tree is up about 23%.