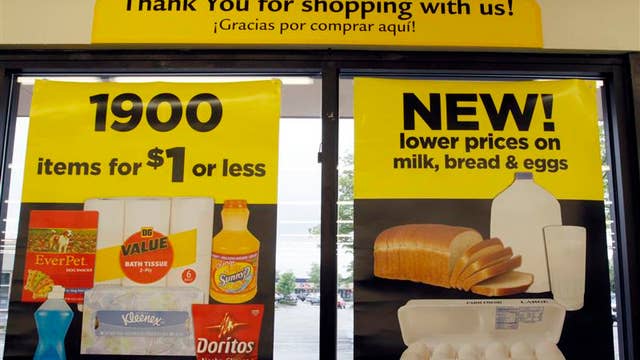 Dollar General's (NYSE:DG) second-quarter profit jumped 15% amid continued sales growth in consumable goods.
The discount chain's profit was $245.5 million, up from $214.1 million in the year-ago period. On a per-share basis, earnings checked in at 75 cents versus 64 cents a share. Excluding one-time items, adjusted per-share earnings rose to 77 cents from 69 cents.
Revenue improved 11% to $4.39 billion.
The results beat Wall Street expectations. Analysts were looking for earnings of 74 cents a share on revenue of $4.36 billion.
Profits have climbed at Dollar General as the company has added new stores and attracted more shoppers by selling better-known brands.
Same-store sales in the second period were up 5.1%, beating the Street' estimates for 4.2% growth. Both customer traffic and average transaction amounts rose in the latest quarter.
Sales of consumable goods increased 13%, aided by the introduction of tobacco products and strong demand for perishables, candy and snacks.
Gross margin narrowed to 31.3% from 32%.
Shares were up 3.93% at $56.00 shortly after Wednesday's opening bell. As of Tuesday's close, the stock was up about 22% so far this year.