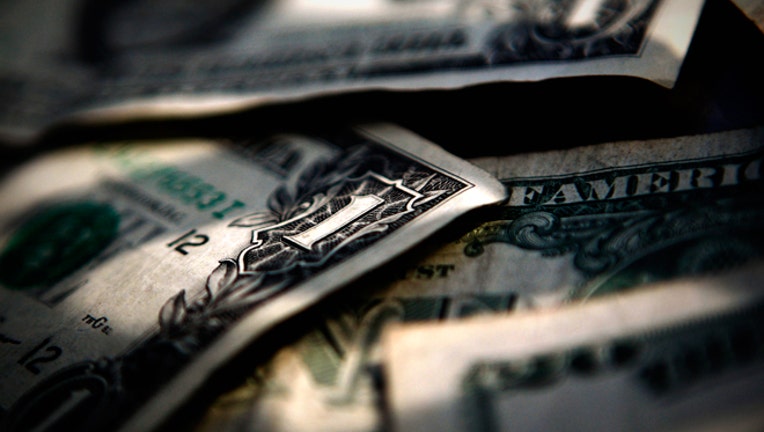 The dollar fell from a seven-week high against the euro on Friday after a highly anticipated U.S. jobs report disappointed investors who had hoped it would ease the way for the Federal Reserve to begin paring back its monetary stimulus this month.
U.S. job growth was lower than expected in August and the unemployment rate dropped to a 4-1/2-year low as more people gave up the search for work, which could delay Fed plans to scale back its massive stimulus, possibly at its next meeting Sept. 17 and 18.
Nonfarm payrolls increased 169,000 last month, the Labor Department said, adding to signs that third-quarter economic growth may have slowed. The unemployment rate was 7.3 percent.
The job counts for June and July were revised to show 74,000 fewer positions added than previously reported.
"Although the unemployment rate was lower, there were negative revisions of 74,000 and that has pushed both U.S. yields and the dollar lower," said Kiran Kowshik, currency strategist at BNP Paribas, New York.
"But those downward revisions come after many months of upward revisions. So overall, I think the trend still shows an improving labor market. We at BNP Paribas believe that the Federal Reserve will taper in December anyway, so this report is still consistent with that view."
The report slammed dollar investors and reversed early trading patterns. The euro was last up 0.4 percent at $1.3168 and the dollar was down 1.2 percent against the yen at 98.89 yen.
The dollar was also hurt by moves into the Swiss franc and yen as risk aversion rose on concerns about military action against Syria. Russian President Vladimir Putin said Russia will maintain its long-standing military and economic support for Syrian President Bashar al-Assad.. The dollar fell 0.8 percent against the Swiss franc.
U.S. President Barack Obama has so far defied pressure to abandon plans for air strikes against Syria at a summit on Friday which left world leaders divided on the conflict but united behind a call to spur economic growth..
Prior to the jobs data, the euro fell to $1.3103, a seven-week low, with traders citing a reported option barrier at $1.3100. The euro was also hurt by below-forecast German industrial output data.
The dollar hit a six-week high above 100 yen in Asian trade before cautious Japanese exporters took that opportunity to convert dollars to yen just in case the U.S. payrolls data proved a disappointment. The session trough was a four-day low.
The dollar index was at 82.184, down 0.5 percent, not far from a recent seven-week peak of 82.671.
The prospect of the Fed withdrawing some of the flood of cheap dollars, which has benefited emerging markets in recent years, has prompted a round of soul-searching and policy discussions among leading developing nations.
"This NFP (nonfarm payrolls) number is a major fail for the U.S. administration," said Douglas Borthwick, managing director at Chapdelaine Foreign Exchange in New York.
"Today's data, in combination with Syrian uncertainties, are likely to keep the U.S. Fed on the sidelines for now," he said.
Despite gains on Friday, the euro fell for the second straight week with a 0.4 percent decline in the last five days adding to the 1.2 percent drop seen last week. The dollar gained 0.7 percent against the yen this week.