Dollar Falls for Second-Straight Day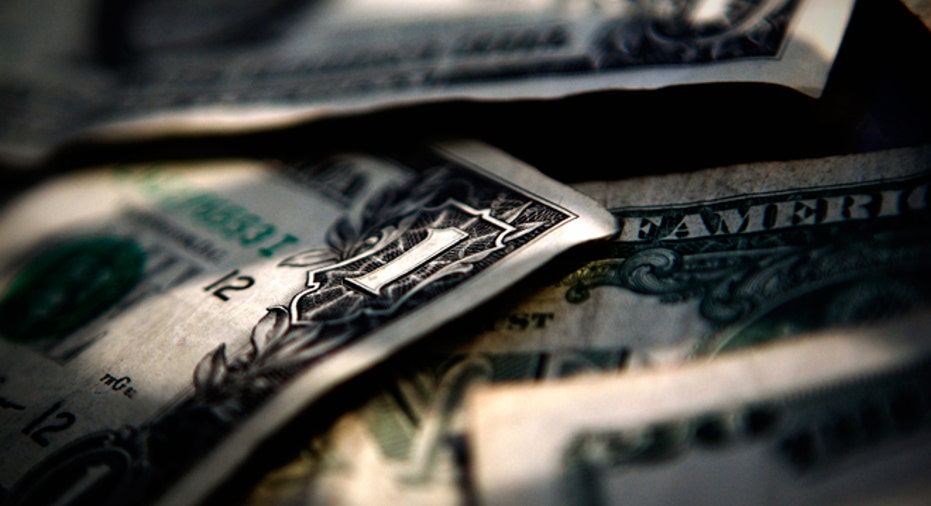 The dollar fell for a second straight session on Monday in quiet trading as investors took more profits on earlier steep gains and as appetite for risk increased, with oil prices and many equities markets rising around the world.
In other trading, the Swiss franc touched a two-year high versus the euro, on the verge of reaching the Swiss central bank's 1.20 franc ceiling that would trigger intervention.
Higher-yielding currencies generally viewed as risky assets were stronger on the day such as the Australian and New Zealand dollars, sterling, and emerging market units such as the Turkish lira and the South Africa rand.
"A continuation of profit-taking in the dollar index has largely dictated price action in currency markets, though we believe the pause experienced in the DXY is technical in nature versus deeper fundamental issues," said Scott Smith, senior market analyst at Cambridge Mercantile Group in Calgary, Alberta.
A weaker-than-expected U.S. nonfarm payrolls report fueled selling in the dollar last Friday which spilled over to Monday's session but the overall number continues to reinforce the view of a U.S. labor market recovery.
The fundamental picture remains in favor of further gains for the dollar, with Japan again easing monetary policy and a grim euro zone economic picture making a strong case for similar action from the European Central Bank.
In mid-morning trading in New York, the dollar was down 0.2 percent against a basket of currencies, reflecting a 0.2 percent weakening against the yen to 114.39 yen, and a roughly 0.2 percent decline versus the euro, which was last at $1.2472.
Preliminary euro zone economic growth figures for the third quarter on Friday will offer more evidence on the scale of the currency bloc's problems with delivering the growth needed to rescue it from years of debt-fueled deflation.
In other currencies, the Australian dollar was up 0.2 percent at US$0.8660, while the New Zealand dollar rose 0.6 percent to US$0.7791.
FRANC CAP
The euro was flat against the Swiss franc at 1.2030 .
The Swiss National Bank has successfully kept a lid on the franc's gains for more than three years and says it has not had to intervene to reinforce it for more than two years.
The bank does not flag its interventions until after the fact but dealers said a push lower had revealed there were large, so far untaken, bids for the euro at 1.2020 francs which they expected to be from the SNB. (Reporting by Gertrude Chavez-Dreyfuss; Additional reporting by Patrick Graham in London; Editing by James Dalgleish)