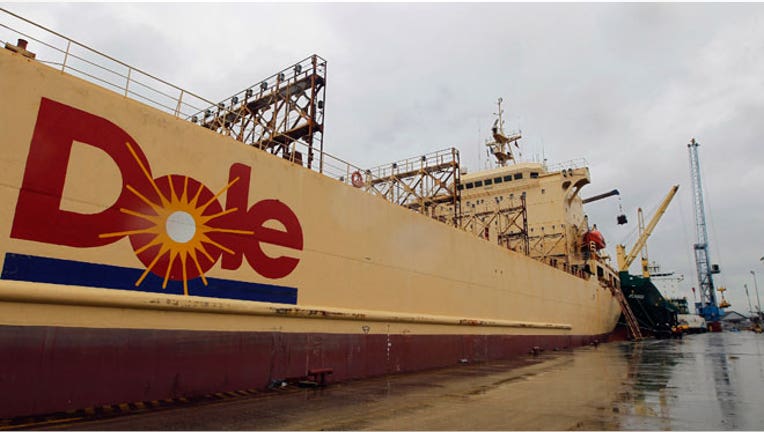 Dole (NYSE:DOLE) has agreed to be taken private by chairman David Murdock in a deal that values the fruit harvester at $1.6 billion including debt.
The company, which has fruit and vegetable farms in Hawaii and along the California coast, said it inked a deal on Monday to be taken off the public markets for $13.50 a share in cash.
The price is an increase of $1.50 a share from Murdock's earlier proposal made on June 10 and marks a 32% premium over the $10.20 a share the stock traded at before talks were made public last spring.
Murdock, 90, is the company's largest shareholder with a 40% stake. This week's proposal is nothing new for him, as he was responsible for the taking Dole private in 2003 and was at the helm of its reemergence on the public markets in 2009.
The chairman, who ran the produce giant from 1985 to 2007, took over again as CEO in February after David DeLorenzo left to run two businesses Dole sold to Japan's Itochu Corp.
Shares of Dole were up 5% in recent trade to $13.45. They are up about 17% year-to-date, having jumped more than 22% in June after Murdock first brought forward the lesser proposal.
Dole's board, acting on unanimous recommendation for an independent committee, approved of the sweetened bid. The deal remains subject to a number of conditions, including majority shareholder approval excluding Murdock and his affiliates.
The transaction, expected to close in the fourth quarter, will be financed through cash and equity contributed by Murdock as well as financing committed by Deutsche Bank (NYSE:DB), Bank of America (NYSE:BAC) and The Bank of Nova Scotia.
It also includes a 30 day "go-shop" period where the board can take and consider alternative superior offers.