Does Your Business Need an App?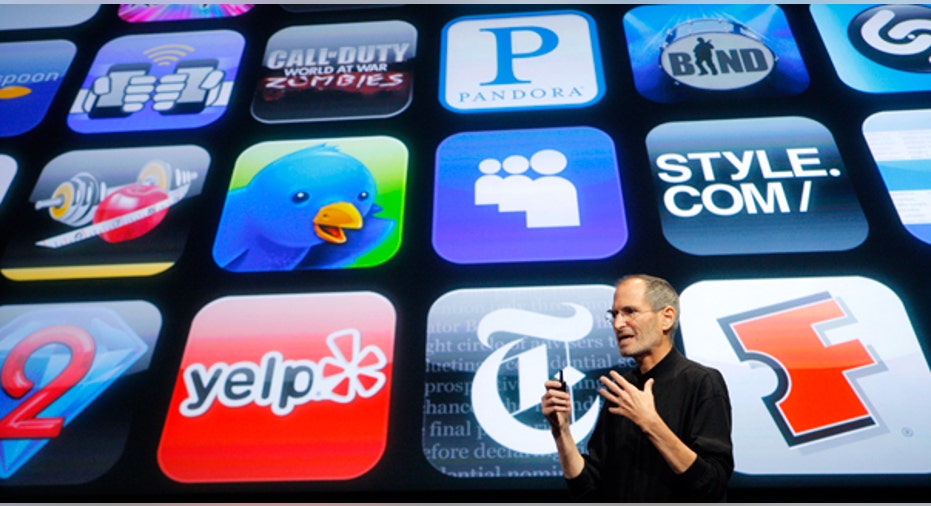 In 2009, Howard Steinberg realized that in order to maintain his company's presence in the diabetes lifestyle market, he would need to take the experience mobile.
"We did not have a short-term monetization strategy. It was all about widening our engagement footprint into a rapidly emerging channel," said Steinberg, founder and CEO of dLife, "As the leader in the diabetes consumer space, we knew we had to expand to mobile to maintain leadership and broaden and reinforce dLife's commitment to our audience."
As usage of smartphone technology booms, entrepreneurs are scrambling to get in the game.  But deciding how to best deliver goods, services and content to customers over a mobile phone can leave some business owners on an unlevel playing field.
"People rush into this and say 'everybody else has an app. I need an app' and they throw a lot of money away on something that does nothing for them," warned developer Tom Crawford of VizChef.
Entrepreneurs need to understand an app's value to customers and the underlying goals of going mobile in order to determine whether a mobile strategy is a right fit for their business.
"Apps should help you build revenue or they should build user engagement," advised Adam McNamara, co-founder of Select Start Studios, "If it's not driving one of these two things then we recommend you don't do it."
One of the main decisions an entrepreneur must make is whether to build a mobile web app or native app.
"For a small company I suggest making a mobile web app because you can create it in a language that can connect to all devices," recommended Zack Miller, project director at We Are Titans.
A mobile web app can be viewed and used across multiple web-enabled phones.  It generally mimics a company's existing web design and functionality.
Native apps, on the other hand, are created to be compatible with one type of mobile device. If entrepreneurs want an app that will work on the Android, BlackBerry and iPhone, they will have to go through the process of developing the app three times.  That can mean paying for it three times.
While that option may be time consuming and costly, it can create a greater opportunity for engagement.
"With a native app, you are able to have a permanent place on that person's phone," advised Cami Longstreet Zimmer, president of Campaign Touch, "That allows you to explore how you can create a special relationship with that person."
Another relationship that is vital to helping a mobile strategy succeed is between the business owner and the app developer. The right developer should be able to help an entrepreneur determine what type of app to build, how to scale the project, which device to build for, what features to include and even how to measure an app's return on investment
At We Are Titans, Miller shadows his clients for days before making project recommendations. "We start with one concise idea and build a flow chart of who will use [the app] and then build off of those features so we can pitch a minimum viable product," he said.
Developing an app can cost anywhere from a few thousand dollars to more than a $100,000 depending on the scale of the project.  While it's a large expense, McNamara of Select Starts Studios warned that skimping on the design process is a common mistake entrepreneurs make.
"The time spent in the design process is what can make a compelling application because it's what you see and touch and interact with," added McNamara.
At Money Mailer, a direct marketing company known for delivering coupons, a team of four worked together since last November helping to go through every feature of their recently released APP from the user's perspective.
"Design took the biggest piece of time… a good few months. We wanted to make sure that we got it right and that the foundation of the APP stayed consistent through updates," recalled Chris Rimlinger, senior vice president of marketing at Money Mailer.
Once an app is up and running, it should become part of an overall business strategy. "A lot of people think, 'if I build it, the people will come.' But, there is not a scarcity of apps," said Andrew Wicklander, founder of  Ideal Project Group, "If people are making an app with the intent to make money from it, the marketing is extremely important."