Does Your Business Have Good Karma?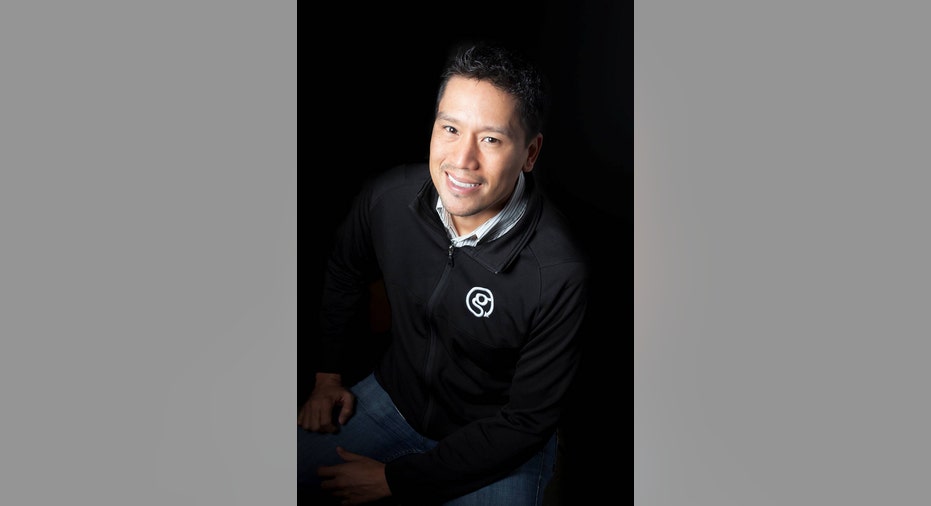 Karma is not a word one usually associates with business. But for Bruce Poon Tip, founder of G Adventures, karma — the Hindu belief that what goes around comes around — is an integral part of any business model.
Poon Tip started G Adventures, a small group travel company, in 1990 to provide adventure-seeking travelers with an alternative to conventional ways of seeing the world. Instead of all-inclusive resorts or luxury-style cruises, G Adventure travelers can tour the Mongolian countryside on horseback, spend a few nights with locals in the Amazon jungle or explore the waterways of Costa Rica in a kayak.
But providing travelers with these life-changing experiences isn't G Adventures' sole reason for being in business. In keeping with its karmic roots, the company also maintains an affiliate nonprofit organization, the Planeterra Foundation, through which it promotes long-term, environmentally responsible growth in small communities around the globe.
In a new book entitled "Looptail: How One Company Changed the World by Reinventing Business" (Business Plus, 2013), the company's founder charts his personal adventures in entrepreneurship, revealing how he turned a tiny travel business into the largest small-group adventure company in the world. And in an email interview with BusinessNewsDaily, Poon Tip shares his blueprint for building a business that makes money while making the world a better place.
BusinessNewsDaily: What is the looptail?
Bruce Poon Tip: Looptail is a pay-it-forward business approach built around a people-centric company culture that defines success beyond profit. It's about incorporating passion and purpose to the triple bottom line of people, planet and profit, and it's why community, culture and karma matter in business today.
BND: How have you changed the structure of your business to facilitate the looptail approach?
B.P.T.: At G Adventures, we put people first and operate with a business model rooted in happiness and freedom. I knew that I needed to take this approach to get the company to where I wanted to take it — to transcend our industry and to elevate anyone who touches our brand to a higher purpose. In the book, I give an example of how I developed a circular, owner-centric structure which is unique but avoids having a flat landscape structure, creating a more people-focused company.
BND: Why all the focus on company culture?
B.P.T.: Company culture has very little to do with your company and much more to do with what people think of you. At G Adventures, our culture is our brand, and we go to great lengths to ensure that we hire the right people to represent our brand and to bring it to life. This isn't an easy task, as we now operate in 109 countries around the world, and so our company culture has to transcend global cultures. We had to create a set of core values that would resonate as much with someone in Africa as they would with someone in Asia or Latin America.
One of the most important parts of our business is our people. How you find the right people becomes a science when cultivating your culture. When you first start out, your culture is something that grows organically. But as you grow and, in our case, become a multinational brand, you have to become more methodical of how you bring people into the tribe. And in a business that is exporting services and delivering a very strong brand promise, our people are everything, and our company culture helps to create a key differentiator for us in our space. Our customers relate to our brand and our company culture, and it's part of our engagement beyond our product. Part of the looptail is transcending what you do.
BND: In your book, you talk about the modern social revolution. How does this revolution relate to building a "social enterprise?" 
B.P.T.: Social enterprise to me is about finding social solutions to business problems. Traditionally, social innovation and social entrepreneurship have been left for nonprofits, but with the transparency that has been created by social media, it has expanded the definition of what we now call social enterprise. This is an area that we feel we have defined in our space.
BND: Can any business— even a really tiny one— become a "social enterprise?"
B.P.T.: Yes, absolutely. In today's social revolution, large companies are being forced to act like small entrepreneurs. All of the tools that are being used to engage customers are free. We are in a time when people interact with brands at an unprecedented level, and any business [whether it's] service or manufacturing, can create a purpose-driven business model that engages its customers to a higher purpose.
BND: What are some customer service strategies that serve your business well?
B.P.T.: We consider our customers the lifeblood of G Adventures. Everything that we do as a company revolves around providing the absolute best service for our customers. A huge part of that is finding the right people to represent our brand, but beyond that, we have defined some unique approaches to customer service that were game-changers for our industry. Simple solutions — like providing 24/7 service, lifetime deposits and providing guaranteed departures — all created a huge differentiator for our brand in the travel space, as we were the first travel company to offer these solutions for our customers.
It's all about finding innovative ways to provide exceptional service for your customers. If you don't love your customers, somebody else will. But ultimately, our business model of happiness is the most important part of being a customer-obsessed company. Because true, sustained happiness is about creating happiness in others, and a company with happy employees drives better results and customer service because people want to do it intrinsically and not because they are paid for it.
BND: You have a chapter in your book entitled "Pay it Forward." What does this mean and how does G Adventures accomplish it?
B.P.T.: We accomplish this by providing sustainable business solutions for communities that our customers and trips visit. Through our Planeterra Foundation, we currently have more than 40 projects around the world that are creating sustainable business solutions to address social solutions and elevate poverty. It's our hope that these projects and our trips can help to change lives, all while we operate our core business of travel.
One accomplishment that we achieved through this approach was an agreement we made with the Inter-American Development Bank (IDB) and the Multilateral Investment Fund (MIF). We became the first private company to receive a grant from the IDB/MIF, and we are currently building five long-term, sustainable business projects — such as a campsite in the Lares Valley in Peru and a restaurant and coffee co-op in Costa Rica — where we will be able to provide jobs in local communities that we visit and ensure the success of these businesses by integrating them into our programs.
This type of thinking is revolutionary. It redefines the idea of social enterprise and of for-profit companies like G Adventures working with government institutions and partnering in international development. This is something that has never been done and is incredibly exciting for us, as it takes us back to our deep-seeded roots of being innovative and disruptive in our industry.
BND: Do you have any advice for entrepreneurs who, like you, want to make a difference in the world?
B.P.T.: Know why you want to be in business and define your purpose. Get your business model right and remember that community, culture and karma matter greatly in business today. Know your customer, find your "why," transcend your product or industry and love what you do, and you'll never work a day in your life!