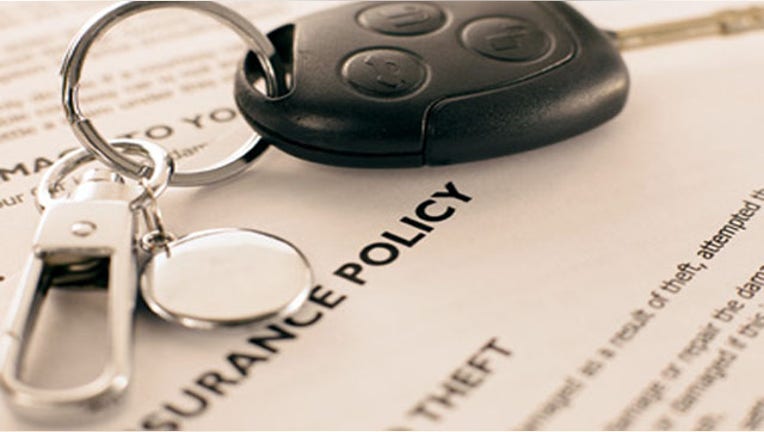 Youth and inexperience are two different things, and if you are 16, your car insurance company will penalize you for both.
A newly licensed driver -- no matter how old -- usually will pay what's known as an inexperienced operator surcharge of as much as 20% for as long as three years. It drops a bit at each renewal period. Here's how one Pennsylvania insurer prices the extra risk:
The inexperience surcharge, in this case, means the basic rate for insurance goes up 10% for a brand-new driver.
But if that brand-new driver is a teenager, the basic rate gets much, much steeper.
Premiums for teenagers will reflect both penalties.
Car insurance companies "look at your age and your experience as a driver separately," says Chris Hackett, director of personal lines policy for the Property Casualty Insurers Association of America.
Every insurer's rating schedule will be different, of course, and most remove age as a rating factor after 25 or so. (See "The cheapest age for car insurance.") But every year a teen holds off driving can mean hundreds of dollars in savings.
That reasoning is supported by data from the U.S. Census Bureau, which found that in 2009, licensed drivers age 19 and younger accounted for less than 5% of all drivers, but were involved in 12% of all accidents.
What, you mean wait to drive?
An increasing number of teens are forgoing automobiles altogether, and the number of licensed drivers age 19 and younger has slipped in recent years. (See "Why your teen does not want to drive.")
According to the Federal Highway Administration, 44.4% of all teens age 19 and younger had a license in 2010, down from 46.3% of the same group in 2008.
In comparison, more than 91% of people between the ages of 40 and 44 were licensed drivers both in 2008 and 2010.
Of course, it's tough to get around in many locations without a car, but in most cities there can be other options. You may be able to walk or bike to school or work, or if you live in a big city you can often rely on public transportation to get around.
If you're a big-city teen who can't resist getting a driver's license, many cities have car-sharing programs available, and insurance policies for those who drive but don't own a car are usually inexpensive, says Penny Gusner, consumer analyst for CarInsurance.com.
If you're a teen in a car-owning household, though, premiums will skyrocket the moment you get a driver's license. (See "What young drivers need to know.")
Good grades and the right driver's education class will help, Hackett says, but you'll pay a lot in any case.
OK, what if I wait until I'm 40?
One car insurance company quotes a price of $2,374 for a six-month policy for a 16-year-old girl in Chicago who just got a car and a license in a neighborhood where public transportation is readily available.
A just-licensed 40-year-old woman in the same Chicago neighborhood in the same car was quoted a rate of $1,156 for six months.
So why do 40-year-olds get all the breaks?
They don't, actually. Even a 40-year-old will probably face a car insurance surcharge if he hasn't been licensed for three years, and he won't be eligible for a good driver discount, Gusner says. So a newly licensed 40-year-old will pay more than one of his peers whose had a license for decades.
But a newly licensed 40-year-old is likely to take fewer risks while behind the wheel than a newly minted teen-age driver, Hackett says.
Gusner agrees. A car insurance company will likely view that 40-year-old as a better, less aggressive driver, and someone who is much less likely "to be trying to show off for their girlfriend," Gusner says.
What do 40-year-olds have that a teen doesn't, besides wrinkles?
A credit score, for starters. That's one of the elements car insurance companies in most states consider when they're setting auto insurance rates. Someone with a good, established credit record is viewed as less likely to file a claim.
A 40-year-old may arrive with a homeowners policy and an already-licensed spouse, all the better to get those multiple-policy bundling discounts.
The original article can be found at CarInsurance.com:Does waiting to drive cut your insurance?