Does Staging Really Raise a Home's Price?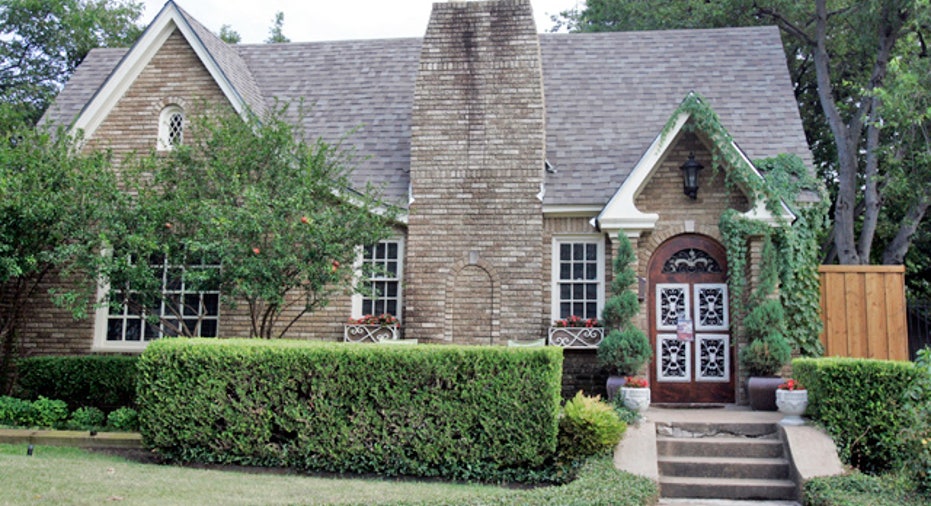 Nearly all real estate agents give sellers this advice: Stage your property before showing it to buyers. While that advice is a truism in the real estate business, an academic study says that staging:
Might not be as important as many Realtors think.
Likely doesn't raise the home's sale price.
Study used virtual tours on computers
The study surveyed 820 homebuyers, walking them through a series of six virtual tours of a single home. Each tour focused on either wall color or furnishings, which are two of the most popular staging elements, according to study co-author Michael Seiler, professor of real estate and finance at the College of William and Mary.
In one virtual tour, the buyers saw the home without furniture.
In another virtual tour, they saw the same property, but with "ugly" furniture.
In yet another virtual tour, they saw the same property, but with "good" furniture.
The wall color variations included a neutral beige and an "unattractive" purple.
Ugly didn't matter
As it turned out, neither wall color nor furnishings made much of an impact on the potential sale price. According to the study, buyers were willing to pay the same price, about $204,000, regardless of how the property was staged.
"(Staging) choices do not appear to have a significant effect on the actual revealed market value of the property," the study's authors wrote. "These results stand in stark contrast to the conscious opinion of both buyers and real estate agents that staging conditions significantly impact willingness to pay for a home."
The study is titled, "The Impact of Staging Conditions on Residential Real Estate Demand." Its co-authors are Mark Lane, associate professor in the finance department at Old Dominion University, and Vicky Seiler, researcher at Johns Hopkins University.
Why staging didn't matter
One reason staging may not help raise the price, according to Michael Seiler, is that buyers are savvy. They know that staging is a superficial process, he says, and they know that cosmetic changes don't cost much.
The same potential buyers thought that other buyers would spend more on the properties in the tour, which may explain why we don't question the wisdom of staging.
"In individuals, there's often a difference between the stated preference and the revealed preference," he says.
The upside to staging
While sellers may not like hearing that money spent on staging won't yield a higher price, Michael Seiler says, "I am definitely not ready to say spending money on staging would be a waste."
For one thing, the study found that staging does give buyers a more favorable impression of the home's livability, something Michael Seiler believes may help the property sell faster. He says the study might not be applicable to all price points and locations.
"It seems plausible that different clientele might be differentially influenced by staging," he says. "It also seems reasonable to suspect different staging looks would appeal to different tastes and preferences of people."
Advantages of staging
"Staging is a must," says Alexis Moore, a broker for Blackstone Realty Group in El Dorado Hills, Calif. "Most sellers don't want to spend the money. But they should because, in the end, it is well worth it."
According to Moore, staging gives sellers two competitive advantages:
Staging allows the seller to turn a potential negative into a positive.
Buyers are picky, which means a well-staged home will stand out in the market.
By contrast, Moore says an unstaged home could stick out, but not in ways that attract buyers.
Staging as another tool
There are also plenty of agents like Betty-Jo Tilley, a luxury home specialist with Berkshire Hathaway HomeServices in Los Angeles, who say staging has helped them raise the sale price. But price mostly is defined by comparable listings, which means staging is one of many tools that can help sellers hit their target.
"The highest-priced sales of comparable homes in the area reveal a great deal about what will satisfy potential homebuyers," Tilley says. "Those homes can be used as a target, depending on the amount of staging that the owner is willing to do."
Price versus days on market
Not all real estate agents disagree with the study's findings in theory.
"Staging a home greatly improves its showability, therefore making it much more likely to sell," says David Buck, owner of Coldwell Banker Lota Realty in Taos, N.M. "But it's difficult to necessarily translate that into a higher price -- only fewer days on the market."
Still, for Buck, staging remains an essential part of marketing a home, especially in a buyer's market.
"In a market with a lot of unsold inventory, staging certainly perks up a property and separates it from a cold, vacant listing," Buck says.
Copyright 2014, Bankrate Inc.