Does Business Experience Matter in the Race for the White House?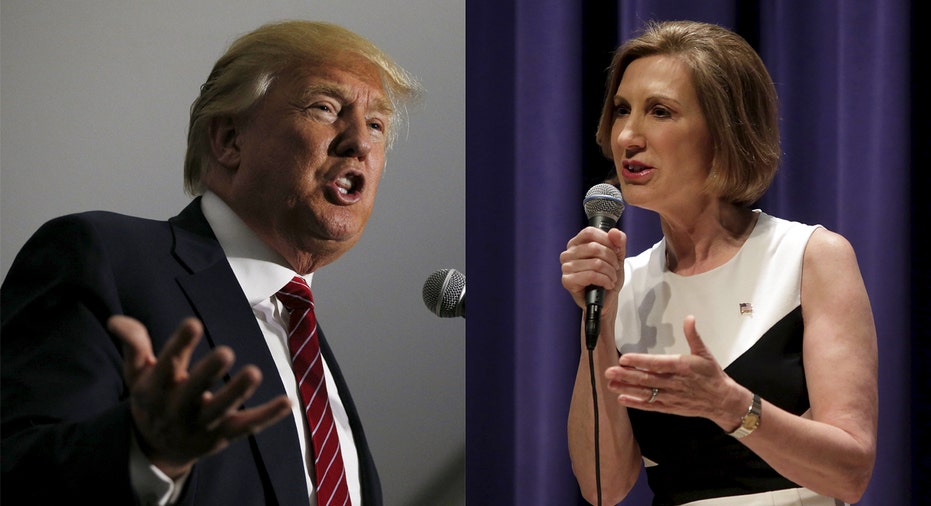 Bombastic billionaire Donald Trump never shies away from boasting about his business skills.
"I'm a deal maker. I'll make great deals for this country," said Trump, speaking on CBS' "Face the Nation" on Sunday.
The self-proclaimed "deal maker" has been using his business prowess to gain support for his 2016 presidential bid. In a new CBS/New York Times poll out Tuesday, Trump is up 3 percentage points from July to 27%. However, 63% of Republicans are still undecided. The Donald's rise to Republican front-runner position has been steady. The secret of his success is setting himself apart as a "non-politician" and cutting down any candidate that attacks him first or is gaining in the polls.
One GOP candidate that has felt the wrath of Trump is former Hewlett-Packard (NYSE:HPQ) CEO Carly Fiorina. During a visit to the Iowa State Fair last month, Trump targeted Fiorina's business record and failed bid for the California Senate.
"She's a very nice woman, [but ]she got fired, she did a terrible job at Hewlett-Packard, she lost in a landslide," said Trump.
Fiorina was President & CEO of HP from July, 1999 to Feb., 2005. She brokered the 2002 $19 billion merger with PC maker Compaq, a decision that received mixed reviews from financial analysts. And the company's stocks fell by 53% under Fiorina's watch and HP's earnings per share (EPS) dipped from $1.67 in 1999 to $0.82 in 2005. Before leading HP, Fiorina was the president of Lucent Technologies in 1997. A year later she was named one of the "Most Powerful Woman in Business" by Fortune Magazine.
In an interview on CNN's State of the Union in August, Fiorina defended her departure from HP.
"Yes, I was fired. I've been open about that since the day it happened. I was fired in a boardroom brawl. And you know why? Because I challenged the status quo. It is what leaders must do. And when you challenge the status quo, when you lead, you make enemies. It's a way so few people lead. But guess what? It is the kind of leadership we need now in the Oval Office, because the status quo of Washington, D.C., which has been managed by Democrats and Republicans for way too long, isn't serving this nation anymore," said Fiorina.
Like Fiorina, the real-estate mogul's business track record isn't perfect. While Donald Trump hasn't personally declared bankruptcy, the business ventures branded with his name have. Trump filed for corporate bankruptcy on four separate occasions including for Trump's Taj Mahal in Atlantic City in 1991, for Trump Plaza Hotel in Atlantic City in 1992, for Trump Hotels and Casinos Resorts in 2004, and on behalf of Trump Entertainment Resorts in 2009. He has seen success in his role as Chairman and President of The Trump Organization, as he owns dozens of high-end real estate properties in Manhattan including: Trump International Hotel & Tower, Trump Tower, and 40 Wall Street. His conglomerate also owns and operates hotels, resorts, residential towers, and more than 15 golf resorts in major U.S. markets and abroad.
Both Fiorina and Trump have thrown down their "non-political" card in hopes of winning supporters who are frustrated with political rhetoric. According to a CNN/ORC Poll in July, 40% of registered voters said they feel their views are not well represented by the Washington establishment. Among GOP voters, 53% agree their views are not being addressed at all.
While the pulse of the American people seems to be riding against "traditional politicians" the question still remains: Does business experience really matter for the role of President of the United States?
Gregory Valliere, Chief Political Strategist with Potomac Research Group in Washington D.C. says people in the business world have two important skills that would be an asset in the Oval Office.
"CEO's, business leaders are very good decision makers and are very experienced on complicated issues," said Valliere. "They have the ability to make difficult decisions quickly and inspire business confidence." Valliere points out that the Obama administration has been highly criticized for the lack of business officials. "At one point the president had no one in the cabinet that ran a business," Valliere said. He added that the reason for the lack of officials was it "just wasn't a top priority." When it comes to the two business leaders running for the GOP presidential nomination,Valliere says it's difficult to compare "apples and oranges." He says Trump is not a traditional business-minded Republican. "My sense is that Trump has aligned himself with the faction of [the] Republican party that is opposed to crony Capitalism," said Valliere. "The tone from Trump has alarmed Wall Street, he has attacked 'fat cat' hedge fund people, wants to raise taxes on the rich. He really sounds like a populist." On the contrary, he says Fiorina's campaign embodies a pro-business Republican tone. "She [exemplifies] a more chamber of commerce representative and has a traditional corporate background, Trump is more entrepreneurial," said Valliere. "Carly's approach is better."
Calls were not immediately returned from Fiorina's camp, while the campaign manager for Trump said he was not available to comment due to his busy schedule.