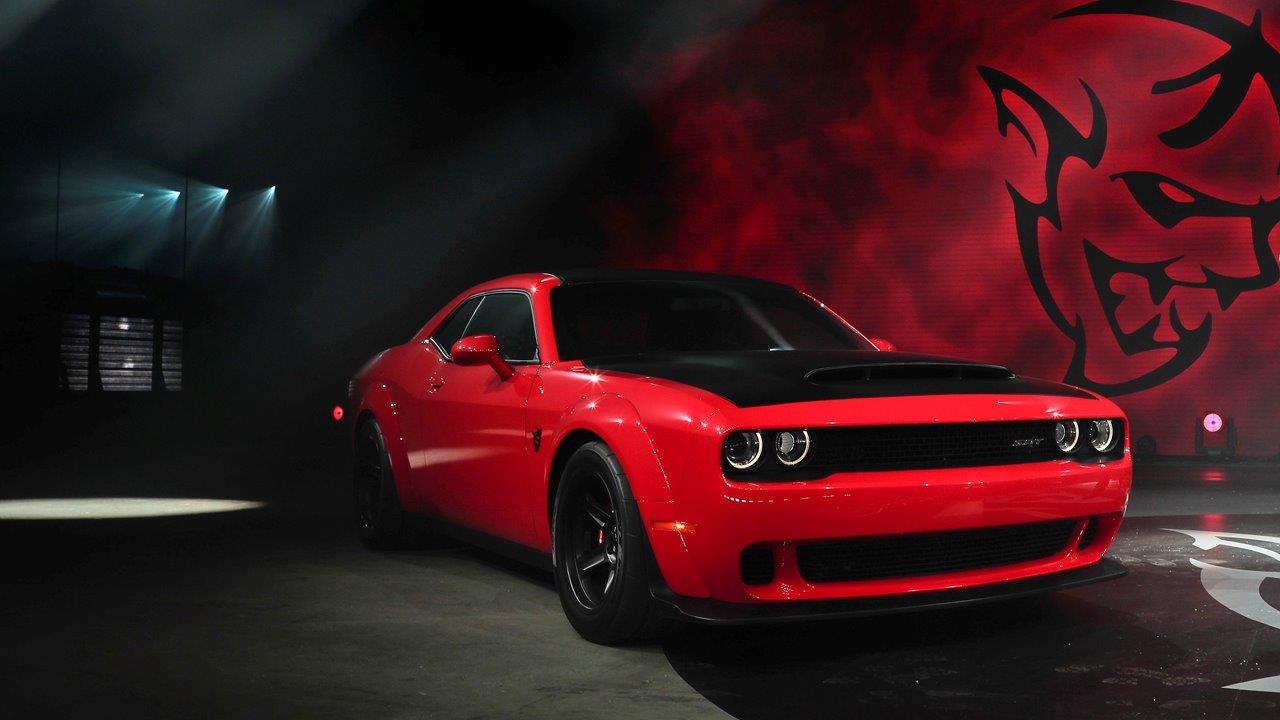 Motor City's battle of the muscle cars has reached new heights. As Tim Allen's sitcom character would say: More power.
That's the mantra at Dodge, whose drag-strip-ready Demon roared into New York with a blistering 840 horsepower.
After weeks of teasing the reveal, Fiat Chrysler (NYSE:FCAU) introduced the 2018 Dodge Challenger SRT Demon on the eve of the New York International Auto Show. At an event Tuesday evening, Dodge showed off what it billed as the fastest production car ever made. Built as a street-legal dragster, the Demon goes from zero to 60 miles per hour in 2.3 seconds, and it travels the quarter-mile in 9.65 seconds.
A passenger seat comes optional.
The new Demon's roots can be traced to the Challenger SRT Hellcat, a 707-horsepower model that made its debut in the summer of 2014. The Challenger SRT Hellcat arrived on the scene to a great deal of fanfare, selling out its initial run before too long. Fiat Chrysler increased production in the second year, and many Challenger Hellcats, as well as a Hellcat variant of the four-door Charger, have sold for more than the sticker price.
The Hellcat, and now the Demon, up the ante for Detroit's other "Big Three" automakers.
Before the Hellcat, there was the Ford (NYSE:F) Mustang Shelby GT500, a powerful muscle car with 660 horsepower under the hood. The current Shelby GT350 tops out at a still-impressive 526 horsepower.
Chevrolet's new Camaro ZL1 puts 650 horsepower to the road, and enthusiasts have wondered if General Motors (NYSE:GM) will up the ante with a Camaro Z/28, the most powerful Camaro of the last generation. The ZL1 has a starting price of around $62,000.
More from FOXBusiness.com
Hennessey Performance, the Texas-based tuner, has already transformed a Camaro ZL1 into a 1,000-horsepower machine dubbed the Exorcist, aimed squarely at besting Dodge's Demon. The Exorcist sports a 6.2-liter supercharged V8 engine, and it costs $115,000. Hennessey Performance plans to make only 100 of them.