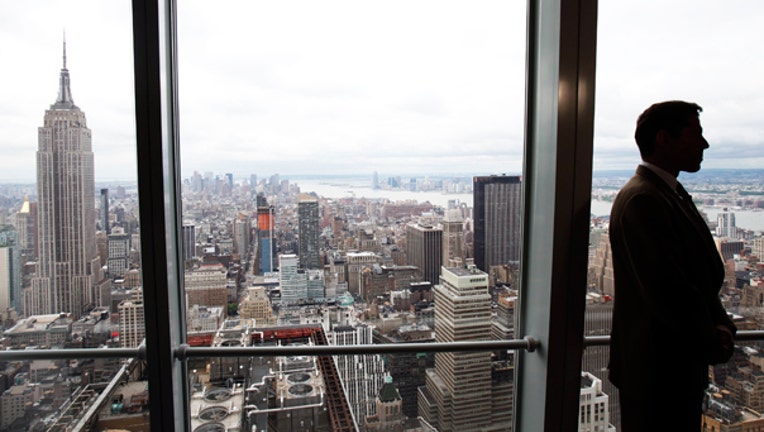 Think you're doing a great job of keeping your staff happy? You might be, but there's a chance your employees aren't as thrilled as you think. A recent study by staffing firm Spherion found that there are many issues on which bosses and employees don't see eye to eye, and that can strain relationships in the workplace.
"Both parties have different expectations that lead to a disconnected, fractured relationship," said Sandy Mazur, Spherion division president. "This year's Emerging Workforce Study found that despite workers' demands for greater flexibility and work-life balance, employers are cutting formal work-life balance programs. When it comes to retention, bosses believe the management climate ... and the company's culture are most important, [but] workers believe financial compensation, benefits and earnings growth are most important for retention."
But it's not just policies that can cause a rift between employers and employees. Rosalinda Oropeza Randall, etiquette expert and author of "Don't Burp in the Boardroom: Your Guide to Handling Uncommonly Common Workplace Dilemmas" (Familius, 2014), said that personality clashes, poor management style and a general lack of respect or understanding can also hurt the relationship between workers and their supervisors.
"When employees feel underappreciated, undervalued or dismissed, or oppose the way the boss ... runs the department, it can lead to disconnection and apathy," Oropeza Randall told Business News Daily. "It's poison to the workplace."
No matter what the issue is, a lack of communication between both parties will do more harm than good. If your professional relationship with your boss or employee is causing conflict in your day-to-day job, the best course of action is to face the problem head-on. Here are a few basic tips to help you get your workplace relationships back on track. [10 Warning Signs Your New Boss Is a Jerk]
What employees can do
The first step to correcting a bad relationship with your employer is figuring out how to approach the boss. Oropeza Randall noted that this may be more difficult to do if your boss is always stressed or doesn't have an open-door policy, but regardless of his or her communication style, it's best to remain calm and professional when broaching a sensitive subject.
If the issues you're having with your boss are policy-related, Mazur advised documenting your concerns and thinking about them from an employer's perspective before bringing them up.
"Were summer hours suspended because the company lost a huge client?" Mazur said. "Are telecommuting programs being cut simply because the company wants people to have more face-time? Are people not getting raises companywide because of budget cuts? Employees who understand the motivations behind the programs that were enacted — or the lack thereof — can approach the situation in a diplomatic, responsible way that demonstrates concern for both the company's well-being as well as their own."
Bill Peppler,managing partner of the staffing firm Kavaliro, encouraged employees to address issues with their bosses and co-workers in a professional and respectful manner.
"Have a solution to the perceived problem, which can be much more proactive than something that may be set up as a complaining session," Peppler said.
When you do speak with your boss, Oropeza Randall reminded employees to use "I"-focused phrases, instead of "you" or "they," to avoid pointing fingers. For example, "I am concerned that ..." or "I feel this way when ..." can be much more effective and professional-sounding than "They made me feel ...," which tends to sound like you're trying to shift the blame, Oropeza Randall said.
"Be prepared to back up your concerns. Show that you have done what you could to rectify the problem yourself."
What bosses can do
If an employee has a problem with you or your management style, he or she may not feel comfortable enough to bring it up with you directly — at least not right away. When they do finally approach you about an issue, it's your responsibility to do something about it.
"Oftentimes, [bosses] don't know or aren't in touch with issues that employees may experience," Mazur said. "So, once an employee approaches his or her boss to address a concern or an issue, the onus is on the boss to resolve the issue as best as they can. This can be by providing an honest answer, finding a suitable compromise or implementing a change for that employee."
Though your employees may sound like they're complaining, it's important to truly listen and be patient: The issues they're bringing up to you are usually valid, Oropeza Randall said. She also noted that bosses should make a point to ask their staff for regular feedback.
"Don't forget to ask for their opinion once in a while — they are your eyes and ears on the ground, and you can bet that they have a pretty good idea of what's going on. They can help you."
What everyone can do
Every workplace has times when staff relationships are less than perfect, but if everyone at the company makes a commitment to build better relationships, the more likely it is that there will be higher productivity, retention and employee satisfaction.
"Employees and bosses should aim to develop a strong relationship rooted in mutual trust and respect," Mazur said. "If there's a concerted effort from both parties to invest in and nurture the relationship, then both employees and bosses are more likely to be engaged and in sync with each other's goals, objectives and expectations. A solid relationship between boss and employee also pays long-term dividends for the employer. Happy employees tend to be more engaged, motivated and productive."
Originally published on Business News Daily.