Do You Need Supplemental Health-Care Insurance?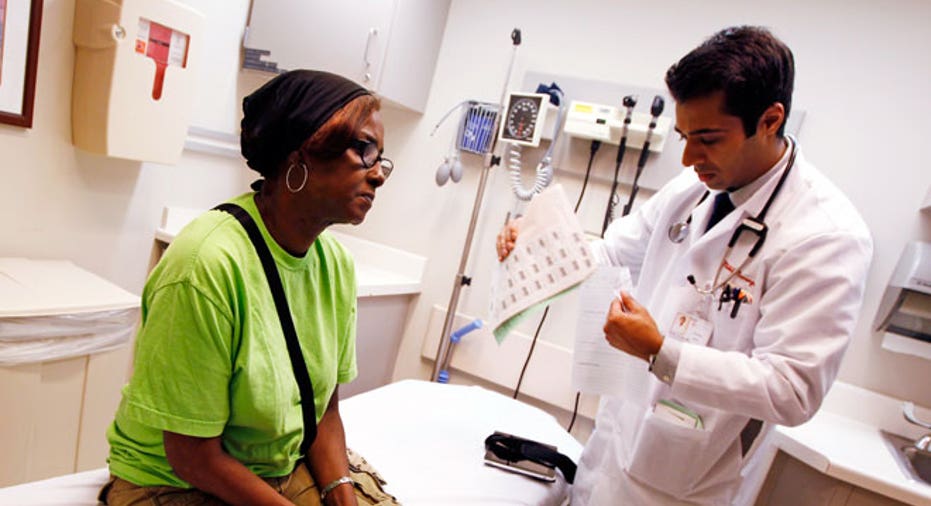 Health insurance doesn't cover all medical events and costs, which is why supplemental coverage could make financial sense for some consumers.
Just like flood or life insurance gives you an extra peace of mind, supplemental health insurance will ensure you are covered if the unexpected happens.
"Insurance is a risk management product," says Mark Colwell, director of consumer marketing at GoHealth.com. "You have to figure out your comfort level from a risk management perspective."
There are many types of supplemental health insurance, but the most popular include dental, vision, critical illness and accident insurance. Critical illness insurance covers any expenses if you are diagnosed with a life-threatening disease like cancer while accident insurance covers expenses associated with an injury.
Dental and vision plans provide coverage to teeth cleanings, eye exams and even eye glasses or contacts.  The cost for the extra insurance varies, but Colwell says they are typically inexpensive and can be cost effective if you do get sick or hurt.
Supplement health insurance can also make financial sense for those with high-deductible plans, according to Tomer Shoval, CEO and co-founder of medical bill tracker Simplee.
With health-care costs rising, many employees and individuals are opting  for a high-deductible insurance plan which brings lower monthly premiums but have higher out-of-pocket costs if care is needed.
"If you have a pretty high deductible and out-of-pocket participation, it can make sense to pay $150 to $300 a year instead of paying a $5,000 deductible if you get hurt," says Shoval. He adds that supplemental plans can help pay the deductible and costs or they can pay out a lump sum of money once or each day that you are eligible for the cover.
Shoval says these plans typically cost as low as $12 a month for an individual and $20 to $30 a month for a family.  Some of these plans come as riders on existing health insurance plans while others can be purchased as standalone coverage.
To determine if you need supplemental insurance, Shoval suggests adding up all the deductible and out-of-pocket expenses you would owe after a hospital stay. He says to assume any major medical event will cost you more than $10,000, so determine how much you would be responsible for and calculate if it's more or less than adding supplemental health insurance.
Another thing to consider is if you would have other non-medical costs like lost wages or missed mortgage payments due to a hospital stay. A supplemental plan would cover those types of expenses.
It also pays to look at your family's health history. If breast cancer is prevalent in your family, purchasing a critical illness or cancer insurance plan could prevent high medical bills in the future if you do get the disease.
When shopping for supplemental insurance, experts recommend getting multiple cost estimates and asking coverage questions.
"It's a good rule of thumb to shop around and look around because not everything is the same," says Shoval, noting that consumers need to read the fine print before choosing a carrier.