Do You Need Student Loan Insurance?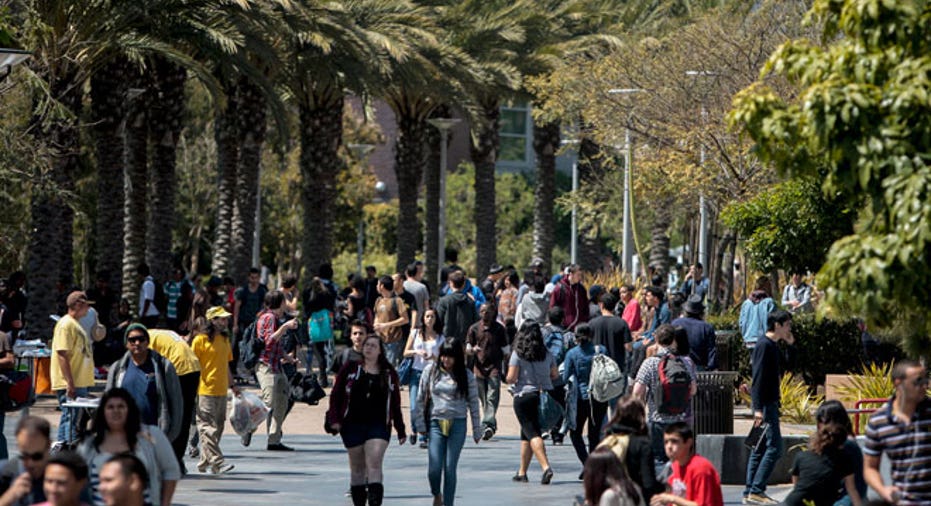 Imagine you've worked hard for years to get an undergraduate degree, and then worked your way through medical school, law school or another professional degree. But just as you start to launch your career, you're sideswiped by an accident or serious illness that leaves you disabled and unable to work. Not only do you need to find a way to pay for your day-to-day expenses, but you have student loan debt — a lot of it.
How will you possibly make those payments if you are unable to work?
With the average student graduating with just under $30,000 in student loan debt, and graduate and professional students often carrying $100,000 to $150,000 or more in debt, it's no surprise that such a scenario strikes fear into the heart of debt-laden grads.
Also not surprising is the fact that there is a market-based solution to the problem: disability insurance for student loans. The Guardian Life Insurance Company of America recently announced it is expanding its Student Loan Protection Rider on its individual disability policy so that it will be available to anyone with student loan debt applying for disability income insurance. In a press release, the company said that, "for as little as $5 per month, Guardian's Student Loan Protection can be obtained for either a 10- or 15-year term. Applicants can help protect their ability to pay their student loans in case of disability — including undergraduate debt — from multiple sources, up to $2,000 per month. No loan documentation is required until a claim is filed." (That estimate is the monthly additional cost for a 30-year-old male, occupation class 4M, 90-day elimination period, 15-year term, generic non-discounted rates, $500 monthly coverage.)
Should You Insure Your Student Loans?
Do you need insurance for your student loans? It's a good question and an important one for those with substantial debt. Late payments on student loans can have a significant impact on your FICO score, and a small problem can quickly become a big problem.
For most consumer debts, if you become disabled and are unable to repay them, you can file for bankruptcy and discharge all or part of the balances. Your ability to discharge those obligations is largely based on your financial situation in the months leading up to when you file.
But with student loans, that's more difficult. Disabled borrowers must often prove that they won't be able to return to work and pay those loans back in the future, and relatively few are successful discharging those loans in bankruptcy.
It is also possible to get federal student loans discharged due to total and permanent disability, but that option can also come with a price. Student loan debt that is discharged due to disability is considered taxable income unless the borrower qualifies for the "insolvency exclusion." And for more temporary disabilities, such as those arising from an accident or a serious illness like cancer, it may not be an option.
"With a one-in-four chance of 20-year-olds becoming disabled sometime before they retire and student loan debts on the rise, this rider sounds very intriguing," says Jeff Rose, a Certified Financial Planner and founder of GoodFinancialCents.com. "I would caution anyone interested to first do a thorough analysis of their budget and make sure they aren't 'insurance poor' and paying out too much for all their insurance coverage. If the budget makes sense and there is a sizable amount of student loan debt then it definitely deserves some consideration."
Lawrence Hazzard, Guardian's vice president, product and marketing strategy, explains that this program offers a rider to a disability insurance policy. As such, the coverage is for a limited period of time — usually 10 to 15 years — the "high-risk period" for professionals who "have invested a lot of time and money" into their educations, but who owe more money than they are currently making. When it's no longer needed, the rider can be canceled without canceling the entire disability policy.
Hazzard says the company found this rider, which was previously offered to professionals such as doctors dentists and attorneys, was so popular that other customers with a lot of student loan debt were requesting it as well. It is now available to "any working adult with student loans" who can qualify for a disability policy. That means the insured must have an income stream, and must successfully complete an application. The rider has been particularly popular with medical school residents.
What Else Can You Do?
If this kind of insurance is not feasible for financial reasons, or because you can't qualify, make sure you look into other options as soon as possible if you become disabled and are unable to work and pay your student loans. Those may include bankruptcy (yes it's difficult, but not always impossible); putting payments on hold with deferment or forbearance; income-based repayment; loan forgiveness programs; or discharge due to total and permanent disability. Some of these options are not available for private student loans for borrowers who are in default and it's important to investigate options as quickly as possible.
Wonder how your student loans are affecting your credit? You can get a free credit report once per year and you can get your credit score for free from Credit.com.
Read More from Credit.com