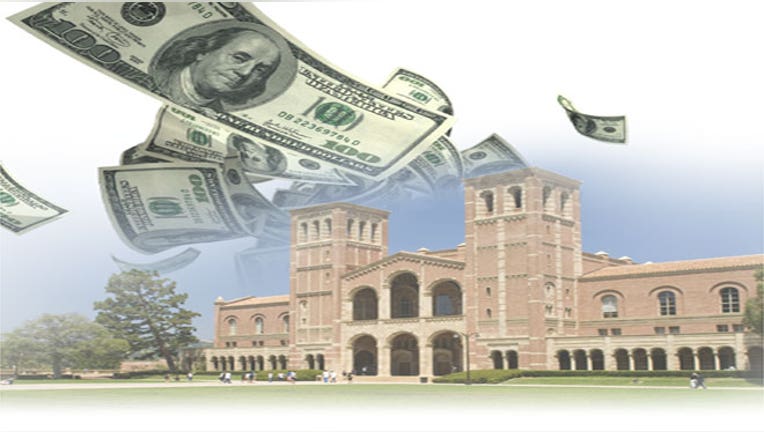 As outstanding student loan debt stays above the trillion-dollar mark, many fresh graduates are faced with the seemingly insurmountable task of paying down their loans in a weak labor and economic environment.
For many new grads, the student loan payments have started rolling in, but a steady and adequate paycheck might be more elusive, making it hard to make payments. To help sort through their budget and work with lenders, some young adults have started working with student loan ombudsman.
An ombudsman serves as a neutral party to review discrepancies and disputes to work with borrowers and loan holders or servicers (lenders, guarantors, collection agencies, the Department of Education) to fix any mistakes and potentially reach a compromise.
"They help the borrower understand his or her specific issue and provide options for the borrower, both immediate and longer term, so future problems can be avoided," says Karen McCarthy, spokesperson for the National Association of Student Financial Aid Administrators.
While an ombudsman can be a great resource for grads seeking additional guidance, experts stress it should be an avenue of last resort only after the borrower has taken extensive steps to resolve the issue(s) on their own with the loan servicer.
"The loan servicers want to help the borrowers resolve the issues [and] is the entity with which they're going to have that long time relationship with while they're repaying that loan, so it's really important for them to try to work through it with the loan servicer," says Joyce DeMoss, Federal Student Aid Ombudsman.
Do You Need Help?
If borrowers have reached an impasse with loan servicers, the Federal Student Aid Ombudsman Group will listen to their issue and help them figure out a solution that's tailored to their situation, according to DeMoss.
"Maybe they feel that the servicer [is not] developing a personalized enough solution for them or they're just not explaining things in a way that is helpful to the student," she says.
It's essential to understand that an ombudsman is completely impartial when it comes to resolving issues on behalf of the borrower, says Dave Macoubrie, vice president of Repayment Solutions for Inceptia, a division of National Student Loan Program (NSLP).
"The ombudsman does not always automatically take the student's side in complaint; their role as an independent third party is to investigate complaints, not take a side or render a decision," he says. "They work to ensure both parties understand the facts in an effort to find agreement."
While students and recent grads with federal student loan disputes can contact the U.S. Department of Education FSA Ombudsman Group, The Consumer Financial Protection Bureau has a complaint process for private student loans. Although the services of an ombudsman are free, students and grads may incur costs for providing copies of documentation, says Macoubrie.
What to Expect From an Ombudsman
The ombudsman's office can help resolve discrepancies and disputes regarding loan payments, tax offsets, consolidation, default status, interest and collection charges, and other related loan repayment issues, explains McCarthy.
"They can also help borrowers who don't necessarily have disputes, but need help understanding loan repayment issues," she says.
According to Federal Student Aid, an ombudsman will not make binding decisions or overturn the decisions of other entities, accept complaints about grants or private student loans, accept complaints when the Education Department has already begun formal or legal investigations, accept loan payments or process deferment, forbearance, or discharge requests (loan servicers or collection agencies must be contacted directly), testify or serve as a witness.
"We've got to work within the current law, within the regulations," says DeMoss. "If you're looking to have a loan written off or forgiven for something that is not explicitly stated in the law or statute, we're not going to be able to get that for you."
How to be Prepared for Help
Before meeting with an ombudsman, grads should ready questions about the process, gather  supporting documents (previous contact with servicer, documentation of loan balance and create a detailed payment history to save time and effort, says Macoubrie.
"Be patient and don't assume they know everything about your situation," he says. "If the representative is unable to provide a response to your questions, calmly state your issue again and request the information or resolution you are seeking."
Borrowers should have prepared answers to a series of questions: What are their expectations? What is preventing them from resolving the issue?  Is the borrower willing to complete the necessary actions to achieve the desired outcome?
"If you speak with a representative on the phone, keep track of whom you spoke with, the date and time of the call, and what was said," says Macoubrie. "If you choose to communicate in writing, keep a copy of your letter or e-mail and any replies you receive."
DeMoss recommends borrowers use the FSA's Ombudsman Information checklist as a guide to prepare their questions about resolving their federal student loan issues.
"We're confidential so we can help people think through some really tough situations and they can ask all kinds of questions and express some things to us that they might not feel comfortable expressing directly to their loan holder or loan servicer," she says. "The [desired] outcome is resolving the issue and seeing it brought to closure."