Do You Need a Financial Aid Consultant?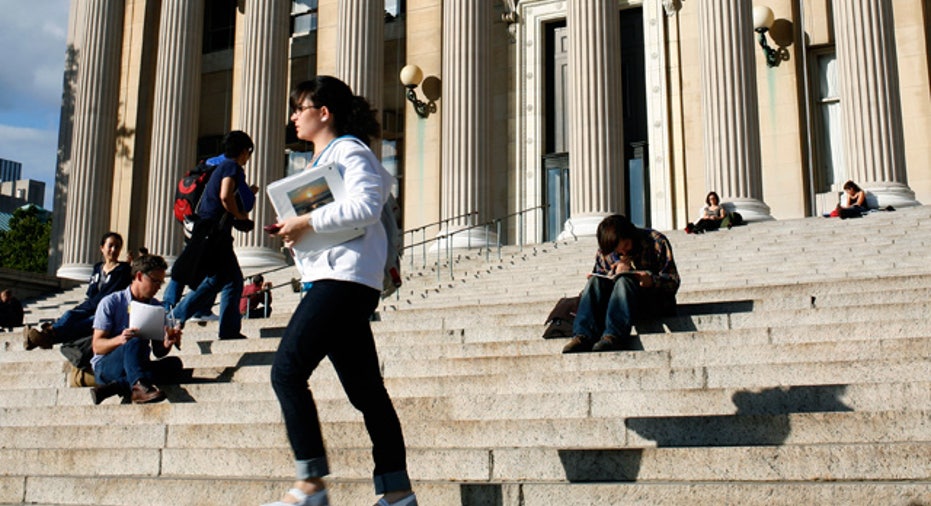 With college becoming more unaffordable and financial aid offices swamped with an ever-growing number of incoming students, it's tempting to turn to the private sector for advice on paying for school. Committed to helping guide families through the aid process and maximize their aid eligibility, private financial aid consultants undoubtedly save parents time, but there's a question as to whether they're worth the price. Consider these factors to determine if a financial aid consultant is right for you.
Do You Get Your Money's Worth?
"Families in the (aid) process are left at the mercy of high school counselors who are overworked and colleges, a lot of whom are not working for the students," says Ron Ramsdell, founder of College Aid Consulting Services in Minneapolis. "Does a family need a financial aid expert to retain on their own? Most definitely."
Of course, he's biased because he provides these services. While some consultants like Ramsdell guide families through the entire college application process -- from identifying schools most likely to provide a generous aid package through comparing award offers -- many focus on aid applications alone. Services can include filling out aid applications, researching potential scholarships, filing aid appeals if colleges don't meet a family's need and helping parents compare offers from multiple schools.
It won't come cheap. Ramsdell charges families of high school students an $850 flat fee to do the college research, financial aid applications and any appeals to a financial aid offer. He'll continue to fill out aid applications for free once students are at public colleges; if they are in a private college, he charges $225 per year for continued services.
But a cursory Internet search of financial aid consultants shows prices that go up to $4,000 per year. That's more than half the cost of one year's tuition and fees at the average four-year public college.
"Parents can research this on their own, but it can take months," says Ramsdell, who estimates that he saves families an average of $2,000 to $5,000 per year after appealing a financial aid offer.
DIY Financial Aid
The fact that families can do everything a private financial aid consultant can, all with a hefty investment of time rather than money, makes private consultants unpopular among college financial aid officers, many of whom view the profession as preying on families already strapped for cash.
"Financial aid offices can provide families with the same information for free," says Pat Watkins, director of financial aid for Eckerd College in St. Petersburg, Fla. "Most financial aid offices will help a family complete a FAFSA (Free Application for Federal Student Aid) even if the student will not be attending that school. It's part of our community service."
Aside from college aid offices, Watkins says that families can also find free help through higher education opportunity centers, set up by states to provide objective information on college admissions. Also, College Goal Sunday, a nonprofit college access and funding organization, operates financial aid workshops in 40 states and the District of Columbia.
"The states that don't have College Goal Sunday all have state assistance programs that will help students complete the FAFSA," says Marcia Weston, director of College Goal Sunday. Weston says that on top of CGS, students can find additional free assistance through the Department of Education or through the countless free financial aid information sites on the Web.
Aid Office Limits
Financial aid officers and consultants agree that colleges can't provide the same amount of one-on-one attention that a private financial aid consultant can, and that college officers primarily focus on informing parents about federal government, state and school-sponsored aid. In other words, a standard aid officer probably won't research and hand-select a folder full of golf scholarships from athletic organizations for your team-captain kid the way a private financial aid consultant might.
"Someone from an affluent family that's looking for a way to save time and money will find (a consultant) beneficial," says Scott Rhodes, associate vice president of enrollment for Saint Leo University in Florida. "But there are things you should watch out for."
Evaluating the efficacy of a private consultant is challenging. Since there's no required professional credentials to break into the field, the profession is riddled with scammers. And for incoming college freshman, there's no way to tell how much financial aid the family would have won without a consultant's services.
"If someone says 'I guarantee that you'll get $2,500 in financial aid,' that should be a red flag," Rhodes says.
Rhodes warns parents to watch out for consultants who guarantee a certain level of aid and those who come with less than five years of experience or without references.
Ramsdell cautions parents to avoid consultants who ask them to sign contracts or buy other financial products such as insurance.
"They should look for a firm that has the sole purpose of getting that student into the best school possible with the best financial aid package," says Ramsdell.