Do You Know What Your Home Insurance Covers?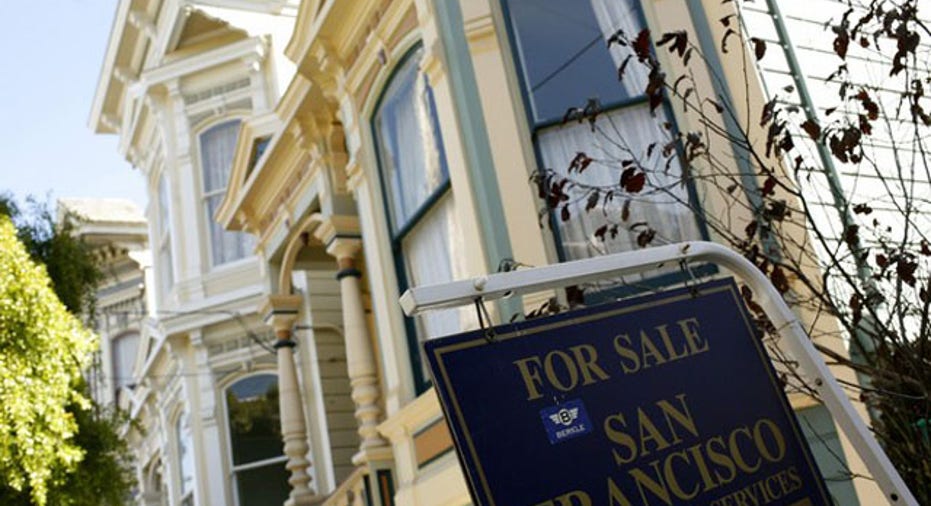 Home Insurance Covers More Than the House
Many homeowners don't understand what their home insurance policy covers and excludes.
Case in point: More than 30% of U.S. heads of household who have homeowners insurance mistakenly believe flood damage is covered by a standard homeowners policy, according to a 2007 survey from the National Association of Insurance Commissioners.
To avoid making costly assumptions, it pays to know what's included in your policy, especially because homeowners policies may differ from state to state.
"Most people think when they call an insurance agent and ask for homeowners insurance that all policies are the same," says Michelle O'Connor, owner of O'Connor Insurance Associates Inc. "They are not. Regardless of what state you are in, there are different policies."
Regardless of where you live, however, a home insurance policy will cover more than just structural damage to the property. Here are several surprising coverages that are typically included in homeowners insurance.
Mandated Upgrades and Spoiled Food Coverage
While home insurance policies vary, the standard basic policy is called an HO-3 home policy, says O'Connor. Some insurance companies might call it something else, but HO-3 is the common name for it. This policy provides coverage for "ordinance or law," which covers costs associated with bringing the property up to code after a covered loss.
For example, "If a house burned down and a new law requires homes to have sprinklers as in the state of Pennsylvania, upon rebuilding, the sprinklers would have to be installed. This coverage provides the money to do that, but there is a limit that is a percentage of the home coverage," O'Connor says.
The basic homeowners policy also provides coverage for the owner's refrigerated items. If a power outage spoiled all your freezer and fridge items, the insured has coverage for up to $500 under this particular policy, she says .
Ordinance coverage or the refrigerated item coverage does not cost extra for the homeowner, according to O'Connor. It is included in the policy. However, you can purchase additional ordinance or law coverage if you think you need it. Ask your insurer about this coverage for further details.
Slander, Libel and Dog-Bite Lawsuits
Another layer of protection that typically comes with home insurance is liability coverage. This coverage applies when the client is sued for a variety of claims, including oral or written publication of material that slanders or libels a person or organization, according to O'Connor.
The liability policy also protects dog owners. Michael Barry, vice president of media relations at the Insurance Information Institute, says most states provide a basic standard policy that provides dog-bite protection at no additional cost.
Most policies provide $100,000 to $300,000 in liability coverage, according to the Insurance Information Institute.
That protection can prevent a claim from taking a huge bite out of your bank account. An Insurance Information Institute study found the average cost of dog-bite claims was $26,166 in 2010, up from $24,840 in 2009.
Miscellaneous Accidents
Homeowners insurance is basically a general liability policy, says Thomas J. Simeone, a personal injury attorney and adjunct professor of law. It covers a wide range of activities completely unrelated to a person's home. And it can cover the client in any location despite where their home is actually located.
"For example, we collected against a woman's homeowners policy when she drove her bicycle into our client and seriously injured her. Also, we made a homeowners claim against a man who was on a business trip and picked up and accidentally dropped a co-worker, causing her to break a bone," Simeone says.
Consumers should check their coverage whenever they suffer a loss or have a claim against them and it involves their property, he says.
Additional Living Expenses and Falling Objects
Damage caused by the weight of snow on a property, burst pipes and additional living expenses are also covered by homeowners insurance at no extra cost, according to Barry. For example, if a home is uninhabitable after a storm, which many homeowners faced following Hurricane Irene, the insurer will pay for hotel and restaurant bills.
However, some insurance companies limit the amount of coverage or amount of time they will cover bills for the insured. Check with your insurance agent for any limits or restrictions.
Damage caused by falling objects, such as defunct satellites, is also covered under standard homeowners insurance policies. The coverage includes damage to the property as well as belongings within the home.
Student Property
Home insurance also provides property coverage to members of your household. If a homeowner has a student away in college, the child's personal property is covered under the parent's policy, says Ira Straff, founder and president of Insurance Adjustment Bureau Inc., a public claims adjusting firm.
In fact, students who live in an on-campus dormitory will have most of their personal possessions covered under their parents' homeowners insurance policy, according to the Insurance Information Institute. This coverage, typically called personal property coverage, is included at no extra charge.
However, students living off campus may not be covered by their parents' policy and may need their own renters insurance.
Know What's Not Covered
As far as what's not covered under home insurance, one of the biggest misconceptions is standard home insurance includes flood coverage. "Flood insurance is a separate type of coverage that has to be purchased separately," says O'Connor.
Flood coverage is available through the federal government under the National Flood Insurance Program, but insurance agents sell the policies.
In addition, basic homeowners insurance won't pay for damage caused by an earthquake, routine wear and tear, or basic maintenance. If the insured's heater or air conditioning unit breaks down because of old age, home insurance policies do not provide any coverage.
And if you have jewelry stolen from your home, there is a limit on the amount of coverage provided. "If you have special collections or items of above-average value, you need to make your agent aware of it, so you can decide if you would like to purchase additional insurance to cover it," says O'Connor.