Do What You Love: The Celebrity Baby Blogger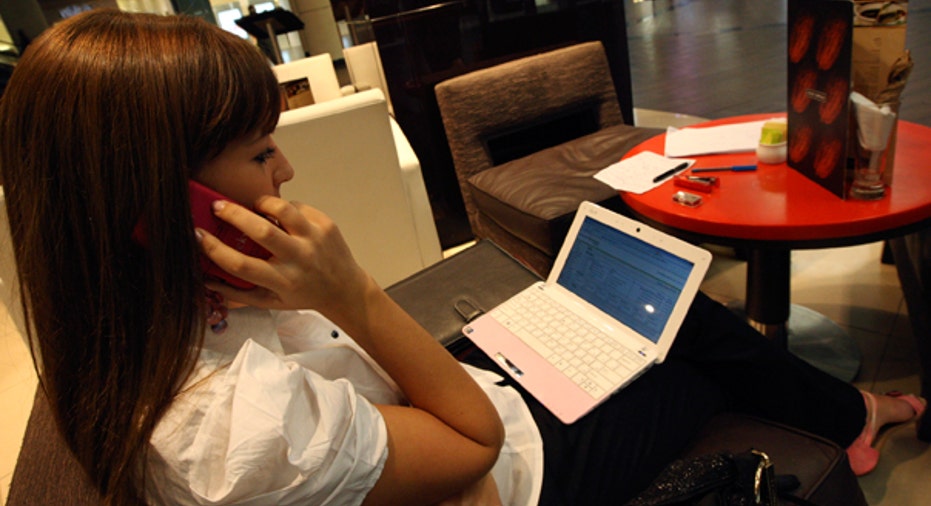 Ever dream about finding a way to do what you love for a living? In my "Do What You Love" column, I ask people who've done it to tell me their secrets. Here's hoping they inspire you to do the same.
Lisa Weber started Celebrity Baby Scoop back in 2006 while she was working as a labor and delivery nurse.  What started out as a hobby soon became a full-time job as the site quickly took off.
"There was a strong demand for celebrity baby news with the births of Shiloh Jolie-Pitt and Suri Cruise," Weber said.
Hers was one of the first blogs in the celebrity baby space and now gets 1.5 million unique visitors a month. The site has featured interviews with celebrities including Jewel, Tori Spelling, Anne Heche,Alyson Hannigan, Queen Latifah, Vanessa Lachey, Heidi Klum, Molly Sims and Ricki Lake.
Weber also just launched a sister site called CelebrityTeenScoop.com.
Weber tells us how she turned her hobby into a living and offers advice on how you can find a way to do what you love for a living, too.
BusinessNewsDaily: How did you end up doing this for a living?
Lisa Weber: I started CelebrityBabyScoop.com in 2006 and turned it from a hobby into a successful company. After the first year, I realized that I would be able to monetize the blog. It took two years until we made a profit and it took a lot to convince my husband to let me quit my stable nursing job to focus full-time on the blog.
BND: What was the crucial decision you made that led you to this place in life?
L.W.: I knew I wanted to work from home and be there for my kids while they were young. I didn't want to miss them growing up. Nursing is such a rewarding profession, but I worked a lot of hours and spent many holidays away from my family.
BND: What did you want to be when you grew up?
L.W.: An actress.
BND: Why do you love your job?  
L.W.: I love my job for so many reasons. The site wouldn't be what it is without the writers.  We have such a great group of women that contribute to the site daily.  I also love the flexibility of working from home.  Most of all, I love the community that we've been able to create for our readers.
BND: What's the biggest misconception about your job?
L.W.: That I have a lot of free time. I put in long days and there's a lot of hard work that goes on behind the scenes.
BND: If you didn't do your job, whose job would you like to have and why?
L.W.: I would be a labor and delivery RN because that's my second love.
BND: Do you think having a job you love has made you a better person in other areas of your life?
L.W.: Yes, very much so.  I've learned to compromise and trust others. I've learned to keep an open mind and take things as they come.
BND: What's your best advice to other people who are trying to pursue their career dreams?
L.W.: The No. 1 thing would be to do what you love and don't give up. If it's something that you're not interested in, you're going to get bored and lose interest fast.
Jeanette Mulvey has been writing about business for more than 20 years. Know someone who loves what they do? Tweet @jeanettebnd with the hashtag #dowhatyoulove.