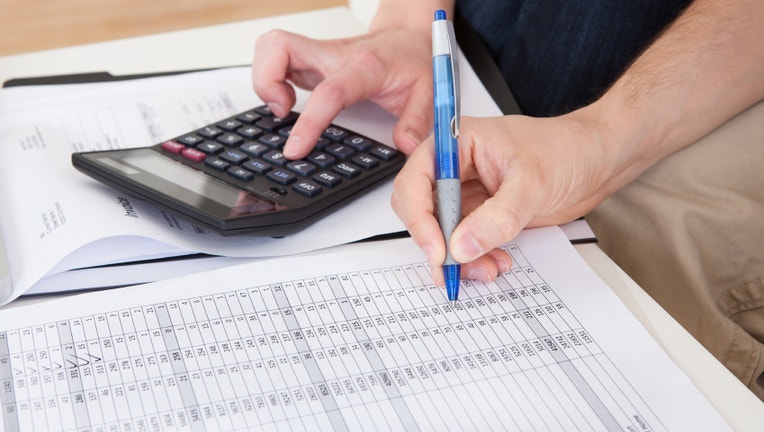 What if we approached retirement readiness the same way we assess credit worthiness? That would most likely mean many of us would get a failing score, says Certified Public Accountant Roger Roemmich.
Studies show that many Americans lack retirement security and struggle to know when to leave the workforce and start drawing on their investments, making it hard to know when to enter retirement.  But Roemmich claims people are using the "wrong variables" to measure their retirement readiness.
To help demystify some of the confusion, he developed the "CAMP SCORE" that measures reitrement readiness based on cash flow, aging, medical coverage and purchasing power.
Over the next 18 years, Americans will turn 65 at a rate of 8,000 people per day, according to the AARP. Yet, many of these boomers aren't in the right mindset to be truly retirement ready, Roemmich says.
"A lot of the financial products out there today have put the emphasis on how high you pile your assets," he says, "as opposed to cash flow." He adds using assets as a measuring stick isn't accurate as their return changes dramatically. He says retirees need to think of cash flow. "They can see where money is coming in from each month."
Here's a breakdown of Roemmich's CAMP SCORE method to help boomers measure the effectiveness of their own planning:
C: Cash flow. Not enough people consider what their cash flow will look like post- workforce, he says.
"This is about trying to measure whether cash flow in retirement is equal to cash flow after retirement," he says.
A: Aging. People age differently, and part of retirement planning is about considering what could come along with the process and being prepared.
"It also incorporates into the algorithm, living a long life. Some may become frail and need long-term care, the extent to which they have covered that."
M: Medical or health insurance.  This ties directly into the aging process, Roemmich says. Consider your coverage levels in retirement and if you need a Medicare supplement.
"Do you have adequate coverage?" he says. "Frankly most people don't, and they fail to choose a Medicare supplement."
Roemmich says new medical developments mean the aging population may have more cash to burn in the future—but medical costs can unexpectedly eat up a big portion of people's savings.
"Some medical professionals are saying heart disease will be virtually eliminated in the next few years," he says. "This means people could easily have more cash flow when they retire."
P: Purchasing power. What will your purchasing power look like in retirement?
"And the last factor is purchasing power—do they have factors built into their planning to allow for their cash flows to equal their expense flow?" he says.