Do Penn State Football Sanctions Mean Bust for Local Businesses?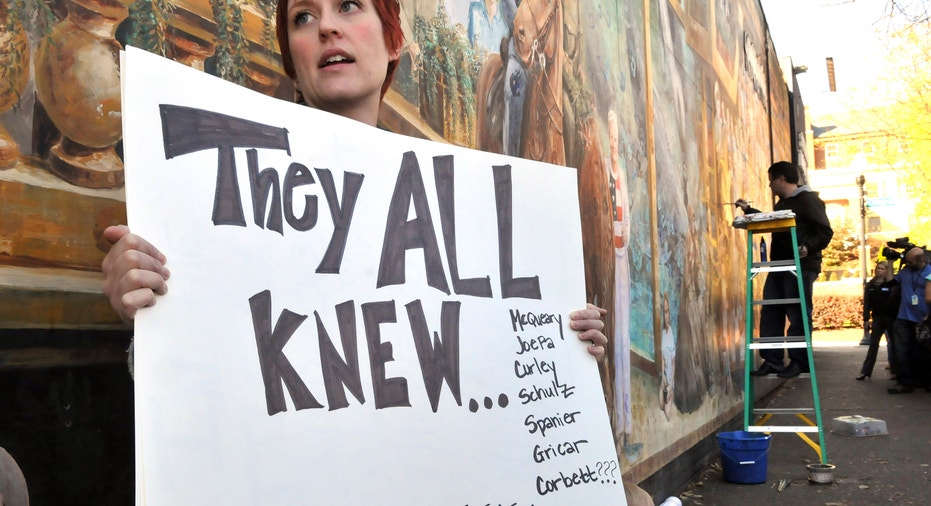 Mae McQuade says she is sick of reading the newspaper. McQuade, who has owned and operated Pennsylvania's Chatelaine Bed & Breakfast for 27 years, relies on Penn State alumni and fans come football season to fill her open rooms.
But this year has brought unprecedented challenges for her small business, and, she says, the local media isn't helping ease her concerns.
"There is something in the paper everyday about [football] players deciding  to leave and go someplace else," McQuade said. "I think our old fans and new  ones will come through if the team members will stop bailing out and going  to other universities."
The once-untouchable Nittany Lions are set to begin the football season in the shadow of one of college sports' biggest scandals. Meanwhile, business owners from the State College area are divided over just how much impact the NCAA sanctions will have on their bottom lines.
Last month the NCAA wiped out 14 years of former coach Joe Paterno's wins, fined the school $60 million and ruled the Penn State football program will be on probation for the next five years,according to FoxNews.com. In addition, the number of scholarships awarded was capped at 20 below the normal limit for the next four years, and the football team will be forced to sit out the postseason for that long, all in response to the Jerry Sandusky child sex abuse scandal.
For a school that lives and breathes football, the sanctions bring businesses like Erin O'Leary's Old State Clothing Company into uncharted territory. O'Leary, who has been in business since 1998, is licensed through the university to sell PSU apparel and merchandise. She has one location across from the football stadium and another in downtown State College.
"There's a lot of uncertainty as to how these sanctions will influence people's buying habits," O'Leary said. "I think it would be naïve to say it won't impact [sales]. The decision is unprecedented, so we can't even draw on other schools' experiences."
Shoppers who once flocked to Paterno-licensed football apparel and gear are now turning to more inspirational items, she said, with sayings like, 'We Believe in Penn State.' Sales have remained strong, nonetheless, she said.
"I do believe that with the largest alumni base in the country, most Penn Staters will come through this," O'Leary said. "They are resigned to believing in PSU regardless of what one man did."
Dave Krauth, owner of Rotelli Italian restaurant and sports bar, said he is not as concerned with this upcoming season as he is for the future of the football program. The sanctions may have a heavy impact on scholarships and recruitment, he said.
"If they do severely impact the talent level in the field, it's a question of if the fans will support the team," Krauth said. "The team this year is in pretty good shape."
His business relies on football fans for game watching in its sports bar for about 10% of its profits, Krauth said, so he is thankful away games weren't banned from broadcast television by the NCAA. Rotelli will continue to run the same specials on food and drinks as he has for the past six years.
For McQuade things are looking solid going into the season. She has yet to have a cancellation, and is offering discounts on her site for rooms.
"I think we will be ok," she said. "Attendance may be down a little bit this first year, but we will be alright. I don't think any business will close down because football has a couple of off years."
Krauth said students and fans are ready to move on and begin a new, post-scandal era for the university and its football program.
"There's only so long you can be backed into a corner without fighting back," he said. "I think students and alumni are proud to say they still support the school."