Do Home Sale Incentives Work?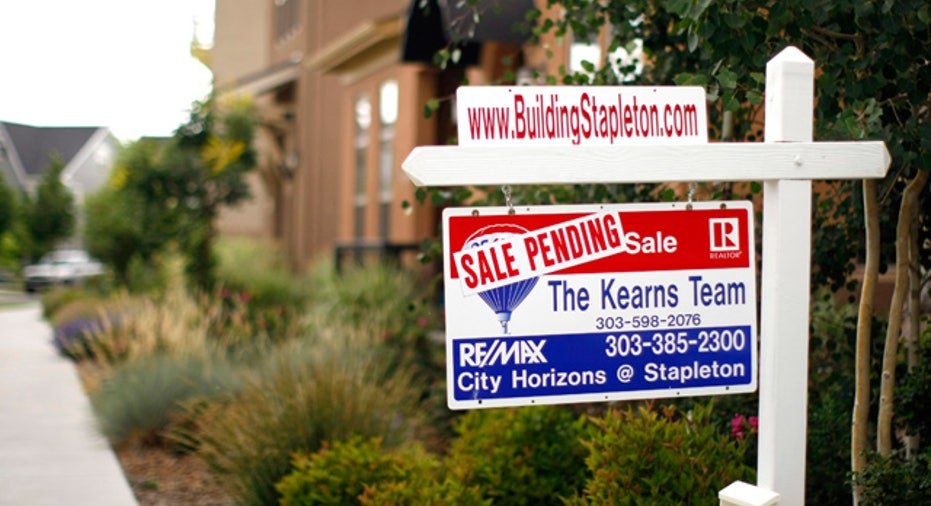 Home sellers in markets around the country these days are sometimes anxious enough to get their property sold that they will offer buyers a BMW, a personal watercraft or even a pet to sweeten the deal. Realtors say that while these enticements create buzz, buyers today are more attracted by the right asking price than a gimmick.
"We're in a price war and a beauty contest," says Tony Vehon, broker and owner of Weichert Realtors -- Lake Realty in Gold Canyon, Ariz. "Every home has to be priced right and look perfect. After that, a special incentive might drive traffic, especially if you offer something that grabs attention, something a little beyond the norm."
Over-The-Top Incentives
Vehon says one of his agents worked with a seller of a high-end house in a vacation home area.
"The client decided to make the home move-in ready, selling it with brand-new furniture, linens and kitchen gadgets and even a car in the garage," Vehon says. "The house sold, but the people who bought it didn't actually want the car. They asked for a credit on the price instead."
Orhan Tolu, broker for Century 21 Realty Alliance in San Francisco and San Mateo, Calif., says in high-end homes, buying new furniture for the listing or giving buyers a gift card for $2,000 or $3,000 at an interior design studio can attract attention.
"In order to create some news, the sellers sometimes throw in a Mercedes or a boat if the home sits on waterfront property," Tolu says.
Martha Thorn, a sales agent with The Thorn Collection at Coldwell Banker Residential Brokerage near Tampa, Fla., says sellers in her area have offered personal watercraft along with a property, and one offered a custom-made fishing cart to buyers.
"The house was a $4.9 million mansion on a bluff overlooking the water, and the homeowner had someone make an electric cart that looked a bit like a cross between a wheelbarrow and a lawn mower that made it easy to get fishing equipment from the house to the water," Thorn says.
Not all incentives go along with high-end property. Thorn says one seller included season tickets to the Tampa Bay Buccaneers' football games on a home priced at less than $200,000.
"The buyers were thrilled with the tickets, but that certainly wasn't the reason they bought the house," says Thorn. "The most important thing is always the price."
Linda O'Koniewski, broker/owner of Re/Max Heritage in Melrose, Mass., says she has heard of sellers offering a cat or a dog along with their home.
"The sellers see it as an enticement, but I've never actually seen someone successfully pass on their pet to a buyer," says O'Koniewski.
Seller Incentives That Work
O'Koniewski says besides having a home priced to sell and perfectly staged, cash is usually the most effective seller incentive.
"An offer to pay condo fees for a year or so will definitely create some buzz, and at least get a buyer to take a second look at a property," O'Koniewski says.
Tolu says offering a bonus, such as an additional 1% or 2% commission, to real estate agents will encourage them to show a property, which can help it stand out in a crowded market.
"Another option is for the sellers to offer their own financing," Tolu says. "Most sellers cannot offer this, but sometimes someone who is retiring and has a lot of equity in their home will be willing to offer financing because they get a decent return on their money."
Thorn says the seller incentives that work most are those that bring traffic to the home, even if the incentive is given to a charity rather than directly to the buyer.
"We've organized charity events at a home that's on the market, with the sellers donating money to the local charity and raising funds at the event," says Thorn. "The event gets people into the home, which increases the chance that someone will see it and want to buy it."
Price is Key
O'Koniewski says sellers need to realize, "no amount of marketing will make a dent if the price is not right. If you are not competitive on the price, you cannot sell your house."
Beyond price, O'Koniewski says sellers should have great photos online and a truthful description of the property.
Vehon says sellers should focus on identifying the appropriate price for their property first, and then work on curb appeal and staging.
"Sometimes clients won't even get out of the car if the house doesn't look good from the outside," Vehon says. "Buyers need a reason to take the next step and go inside the house."
Once inside, buyers expect to see a home in excellent condition that has been staged to show off its advantages, Vehon says.
"The most important thing to remember is that if a house is priced correctly, it can even get multiple offers," says Thorn.