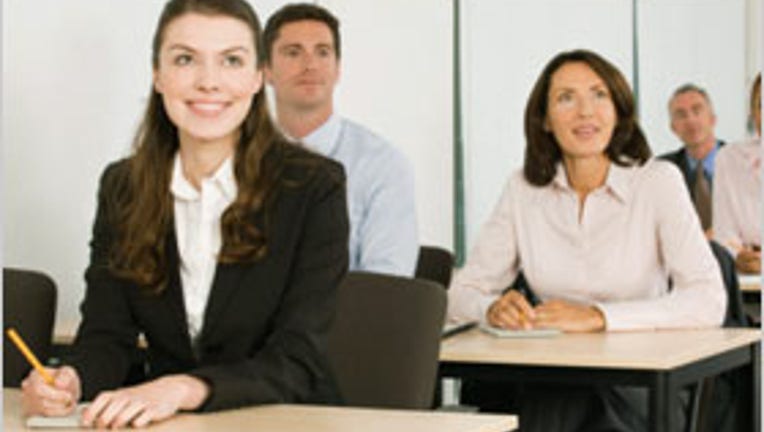 Having female executives helps venture capital-backed startup companies achieve success, a new study shows. The participation of women executives, particularly at the vice presidential and director levels, makes a significant difference, the researchers found.
VC-backed companies that made successful exits  – through public offerings or by being acquired  –  employed more female senior executives than unsuccessful companies did, according to the study of the VC industry conducted by Dow Jones VentureSource.
Venture Source analyzed 20,194 U.S.-based companies that received venture capital financing or were exited between 1997 and 2011 and all senior executives at those companies, including founders, board members, C-level executives, vice presidents and directors.
Fifty-five percent of the analyzed companies had at least one female executive, and the proportion of female to male executives at these companies was 2 to 9, or 22 percent.  In successful companies the median proportion of female executives was 7.1 percent, more than double the median (3.1 percent) in unsuccessful companies.
The study also found that every 10 percent increase in female executives at the VP level yielded a 6 percent increase in the company's odds of success; a 10 percent increase at the director level produced a 3.3 percent jump in the offs of success.
VentureSource defines a successful company as one that exited through an initial public offering, is in IPO registration, is privately held and consistently profitable, or has been acquired for an amount greater than the total venture investment.
Within the information technology, business and financial services, consumer services and health care industries in particular, the median number of female executives at successful companies was significantly higher than at unsuccessful companies.
But no relationship was found between female executives and success in the consumer goods, energy and utilities and industrial goods and materials industries.
Women are late to receive an invitation to the startup party, the study also found. Companies in the startup and product development stages are the least likely to have a female executive. Companies that are generating income or are profitable are more likely to have at least one woman in the executive suite.
"This study shows that, in some cases, hiring female executives into management roles can improve a company's odds for success," said Maryam Haque, senior research analyst at Dow Jones VentureSource. "In the venture capital industry, where companies are as likely to succeed as they are to fail, this information shows that gender diversity in the executive suite can give a company an edge."
Reach BusinessNewsDaily senior writer Ned Smith at nsmith@techmedianetwork.com. Follow him on Twitter @nedbsmith.We're also on Facebook & Google+.