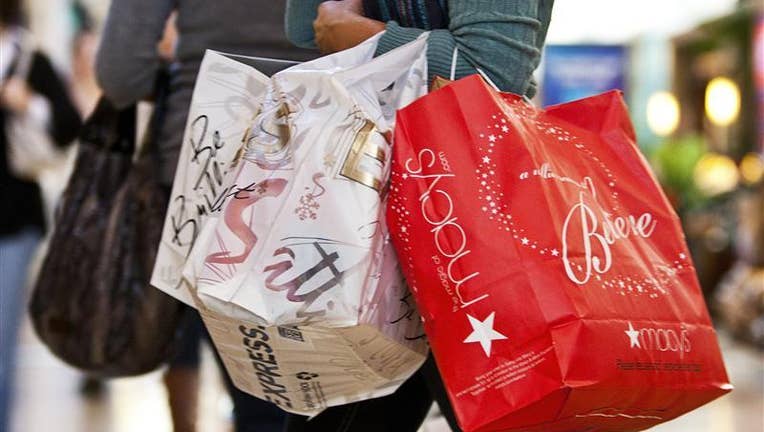 In cities nationwide, customers' answer to the question of paper or plastic at check-out could cost them.
The plastic bag fee movement is picking up momentum nationwide, as more cities and municipalities consider adding a fee for plastic bags at check-out. Currently, more than 100 cities impose a charge.
On Wednesday, the city of Dallas passed a 5-cent fee on plastic bags, and in New York City, council members have re-introduced a push to impose a 10-cent fee on plastic bags in the Big Apple, after a similar attempt failed to make it to a vote over the summer. Chicago is also getting in on the action as the city council is looking to impose a "ban the bag" ordinance.
Washington, D.C., passed a 5-cent tax on disposable bags that has been in effect since January 2010. In most cases the ordinances apply to grocery stores, not retailers.
The added cost, which are often referred to as "environmental fees,"  are minimal, and their impact on changing consumer behavior is debatable.
Philip Graves, a London-based consumer behavior consultant, says it all depends on how you frame the issue to shoppers.
"As the environmental lobby has more influence, it's an easy area where there is evidence that plastic bags have a large amount of environmental damage with them, so this is an easy win and is popular for people who want to campaign on such issues," he says. "If you ask people about the environment and raise the issues related to plastic bags, many say they would be happy to pay a charge for them."
However, he says once shoppers have already been rung up and then hit with the extra charge, they are often less pleased. "If someone is asked to pay an extra charge after spending $100 on groceries, they are more likely to feel angry that they have already paid enough."
Julia Scott, founder of BargainBabe.com, says the fee can be a tough sell to the post-recession consumer looking to cut costs.
"In my world of bargain shoppers, we all hate paying extra money, even if it's just a nickel," Scott says. "Everyone already has reusable bags, we can't walk out the door without getting a new one for doing a charity run, promotions on Earth Day—I don't know very many people who don't have these bags today. The trick is remembering them."
Graves says consumers are shopping more on the go now, so having a reusable bag on the fly is less likely.
"What we are seeing, especially in the UK, is that a lot more shopping is done in smaller formats, and the trends in the way we shop in supermarkets are changing," he says. "It's about picking up something at the last minute, and that isn't compatible with the idea of the reusable bag."
But while shelling out an extra 10 cents may be an annoyance for shoppers, Scott says she would be surprised if people actually stopped shopping at certain stores due to the fee.
"You have to look at the bigger picture in terms of savings," she says. "People will go the extra distance to collect reusable bags if it is a cost savings in the long-run."