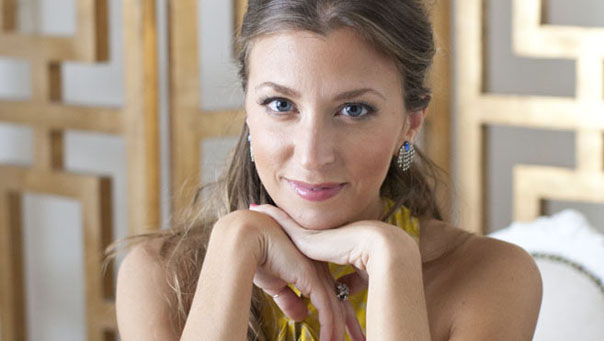 What started as a six-grader's passion for drawing, has grown into a full-blown lifestyle brand. Today, fashion entrepreneur Dallas Shaw is sought out by the industry's top influencers.
Dallas Shaw, fashion's "It Girl" illustrator and the name and face behind the brand, turned an eye for style into a successful business.
"[Fashion illustration] was my talent, and that was my only way into this giant industry that I had no business being in at the time," says Shaw.
Since she launched her personal style blog, the Delaware-based artist has amassed tens of thousands of followers on Twitter, Instagram and Pinterest, which she says is a business of its own.
As a millennial and savvy entrepreneur, she says her best advice is to take advantage of social media platforms available. She and her team are always checking for feedback to see what works and what doesn't, and responding in real-time – this she says is crucial for both growing a brand and creating a loyal fan base.
"We have three parts of my business: illustration, collaboration and share [the social part], so people are hiring me because they don't want one of those things, they want all three," Shaw says. "That's what makes our business really unique."
Her most recent venture is a partnership with DKNY, as she is the DKNY Fragrances' Core Girl (or face of the brand). Shaw, 33, also illustrated a Twitter avatar for the company.
Throughout the year-long collaboration, fans can visit DKNY Fragrances' Facebook page to see sneak peeks and behind-the-scenes clips of projects Shaw and the company are working on – as well as across Shaw's media platforms.
"It's just a really nice way to see how I'm using [DKNY Fragrances] in my own life, and then they also support the other projects that I'm working on … and I'm so grateful for that," Shaw says.
The entrepreneur describes herself as "a business women at heart," and says the way fashion brands employ marketing inspired her when she first launched her multi-hyphenate career.
When fans see these collaborations, they see Dallas Shaw for DKNY and Dallas Shaw for GLOSSYBOX -- and the collaborative effort is what Shaw believes creates "endless opportunities for growth."
In addition to collaborations with elite designers and fashion houses including DKNY, Oscar de la Renta and Chanel, Shaw has developed a company around her own personal style, which she says is the secret to becoming your own brand.
"It was in my soul to want to take [illustrating] further, and I loved fashion and I wanted to be more a part of that industry, but there's only so far you can take it if you're just drawing pictures," she says.
Shaw says anyone who is looking to start a business needs to "just do something," because you can always tailor your venture, but only if you start.
For Shaw, the biggest challenge -- besides diving into the "wild, wild industry" that is fashion – is that her name and face are the brand.
"You're always being very critical … when it's yourself in those photos and on those videos," she says. "[You have to] look at yourself on that paper as a different business."
Still, the biggest perks are getting to work with design icons and gleaning from them style advice and know-how, she says.
"My job kind of exposes me to the most beautiful new designs … I'm surrounded by beautiful things every day," Shaw says. "At this point in my career I'm finding inspiration every day by the projects I'm taking on and the designers I'm working with."