Distributed Workforce: More Than a Trend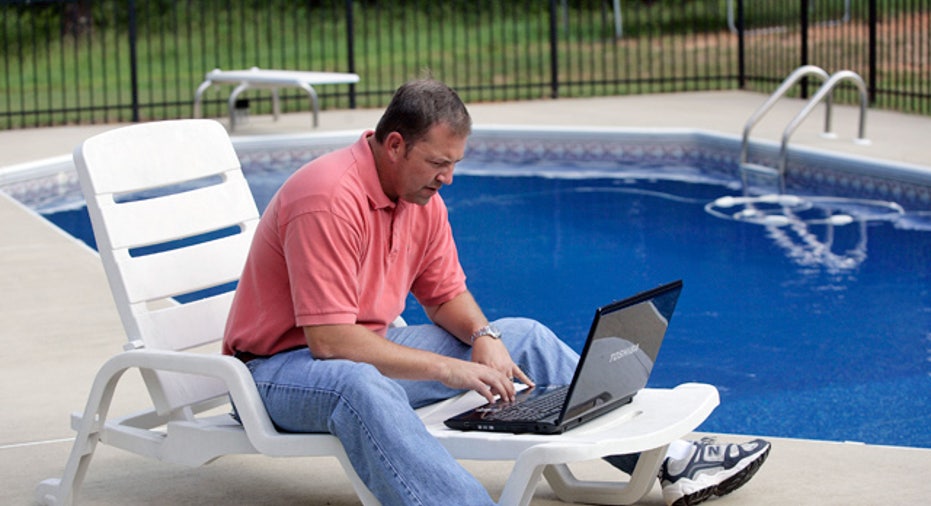 Twenty years ago, if you had told business leaders that the companies of the future would thrive on a virtual workforce, they would have thought you were crazy. (They would of had the same response if you told them that, one day, people would buy their cars via the Internet. Or their groceries. Or even their shoes.)
As our parents and grandparents can attest, businesses used to make the majority of their employees work from one centralized location. Companies recruited local talent, and those with deep pockets relocated star employees from further locales. Above all, workers bound themselves to a single employer for as long as possible.
This model is no longer the only--nor the most successful--game in town. The remote, distributed workforce has gained traction as the accepted standard for the most innovative and forward-thinking businesses. By hiring remote workers, today's businesses are harnessing the speed and flexibility they need to gain a competitive edge and prosper. In turn, online workers are making more money and building their own businesses, according to our recent survey of more than 16,000 businesses and workers worldwide[1].
Results Matter More Than Location
This new workforce reality was identified 10 years ago by author Daniel Pink in his book Free Agent Nation.Pink saw independent "free agents," many of them entrepreneurs, replacing yesterday's big-company employees[2]. True to his prediction, these workers have become a foundational feature of modern business.
Many free agents are hired out of necessity as remote workers fill a crucial need for talent not available locally. When companies hire within commuting distance of their physical locations, as is the traditional preference[3], the practice becomes limiting when the right talent, at the right price, isn't available nearby. In fact, according to the ManpowerGroup's 2011 Talent Shortage Survey[4], up to 34% of national employers are having trouble filling vacancies with local candidates. Additionally, for 28% of employers surveyed, the primary reason they are turning to remote workers is to fill a talent gap.
Keeping everyone under the same roof isn't a requirement for workplace success. Fifty-eight percent of employers oDesk surveyed don't have a preference where their workers are based, and 71% of contractors will accept work from anywhere.
Employers and workers report using e-mail and Skype to communicate several times a week, building engaged teams without phones or face time. And this type of remote work works: More than half of employers surveyed use remote workers to perform "core" or critical tasks. Eighty-seven percent of workers feel that they are an integral part of their employers' staffs.
Twenty years ago, that level of performance would have been unimaginable without a central location. Today, distributed teams are core to business success.
The Perks of the Distributed Workforce
Both employers and workers reap considerable benefits from remote work. Distributed work enables employers to scale quickly and respond at the real-time pace necessary for success in today's economy.
Remote workers don't limit a company to one time zone or work schedule--work can be done seven days per week, 24 hours a day. Moreover, remote workers--without a commute or office distractions to factor in--can spend more time per day focusing on work alone. No wonder one-half of the employers oDesk surveyed have grown their businesses' revenue, size, or service offerings by using remote workers -- some by as much as 50%.
And employers are not the only ones to benefit from this model. Two-thirds of contractors surveyed are expecting a higher income this year than in 2010, and 57% are already reporting a higher hourly rate. Increased income provides an opportunity for contractors to expand their own businesses, and 77% of contractors consider online work as their own business. They turn to other contractors to pick up their extra work: More than one-third of contractors reported mainly finding work through from other contractors.
A Structural Change
With both companies and workers reaping benefits from the free-agent model, the distributed workforce is more than a trend. Like online shopping, a virtual workforce is an accepted business model. Rather than earning you that trip to the asylum, today's online workers will provide mission-critical work, drive business growth, and be fundamental to the overall success of your business.
[1] oDesk Online Work Survey, June 2011
[2] Pink, Daniel H. "Free Agent Nation: The Future of Working for Yourself," Business Plus, May 2002
[3] Microsoft's 2010 Remote U.S. Working Research Survey, March 2010
[4] ManpowerGroup's 2011 Talent Shortage Survey, May 2011
Gary Swart is CEO of oDesk, the largest and fastest-growing global employment platform. He has a passion for helping businesses thrive in a borderless economy, and speaks regularly on best practices for remote team management, the impact of the on-demand workforce and the future of work. Gary has more than 17 years of leadership experience in the enterprise software market built during his tenure at Intellibank, IBM and Pure Software. Gary holds a bachelor's degree in Business Administration from the University of Maryland.