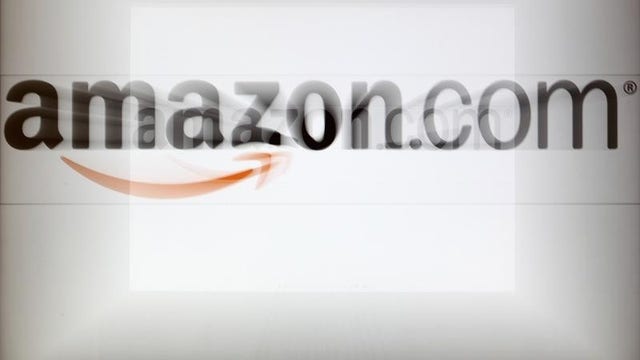 When Amazon.com Inc. (NASDAQ:AMZN) wants to fight, it turns to a familiar playbook.
The latest to feel the Seattle retailer's sting is Walt Disney Co. (NYSE:DIS). Amazon isn't accepting pre-orders of forthcoming Disney DVD and Blu-ray titles including "Captain America: The Winter Soldier" and "Maleficent."
It is the same tactic Amazon has employed in a bitter four-month spat with Hachette Book Group over e-book pricing. To press its point, Amazon suspended pre-orders for physical copies of many Hachette titles and lengthened shipping times or pared discounts for others.
The tactics underscore Amazon's unusual sway in e-commerce, where it is by far the dominant player, particularly for books and media.
"It's rare in physical retail to have contract disputes become so public. Most retailers just aren't willing to hurt themselves by cutting off sales," said Sucharita Mulpuru, a Forrester Research analyst. "Amazon has demonstrated that they're not going to be the one to blink in these negotiations."
At the same time, Amazon may feel pressure to improve its profitability after a disappointing second quarter wounded its stock last month. The company reported a wider-than-expected loss of $126 million despite a 23% jump in revenue. It projected an operating loss of as much as $810 million in the current period.
While other sites, like those run by Barnes & Noble Inc. and Wal-Mart Stores Inc., are still offering pre-orders of the Disney titles, Amazon customers are told they will be notified when the discs become available.
It isn't clear what the dispute is about, and Disney and Amazon declined to comment.
Amazon isn't the only company with which Disney's home entertainment unit finds itself at loggerheads. Since June of 2012, the studio behind the wildly popular movie "Frozen" has been unable to strike a deal with Outerwall Inc.'s Redbox due to a disagreement over how long consumers should have to wait to rent DVDs from the kiosks. Disney wants a 28-day delay from the time DVDs go on sale, the same terms as three other major studios. Redbox has refused, contending that Disney's family movies are uniquely valuable to its audience. For the past two years, Redbox has bought Disney movie discs directly from retailers and other suppliers and neither company has budged.
Amazon, meanwhile, briefly cut off pre-orders of physical versions of movies from Time Warner Inc.'s Warner Bros. studio earlier this year before reaching an accord. That dispute had involved not just pricing, but cooperative marketing, search placement and other issues. During contract talks several years ago, Amazon halted customers' ability to buy books from publisher Macmillan.
Amazon has become an increasingly vital outlet for book publishers and movie distributors as Tower Records, Virgin Megastores and Borders, among others, have closed. Many retailers offer only the most recent titles in their stores.
Limiting pre-orders of forthcoming titles can suppress sales, affect best-seller lists and send customers looking elsewhere. Some online retailers sought to capitalize on the spat, offering discounted Hachette books earlier this summer.
The feud with Hachette, a unit of Lagardère SCA, intensified over the weekend when Amazon called on its customers and self-published authors to write directly to Hachette Chief Executive Michael Pietsch.
"E-books can and should be less expensive," Amazon said in a letter it posted to a new website, readersunited.com, early Saturday. "Hachette spent three months stonewalling and only grudgingly began to even acknowledge our concerns when we took action to reduce sales of their titles."
Hachette has resisted Amazon's calls to set most e-book prices at $9.99, rather than $12.99 or $14.99. Amazon, which controls more than 60% of the e-book market, has said that the lower prices would drive more sales and increase Hachette's and other publishers' revenue.
Hachette on Sunday said Amazon is motivated by profits and market share in the contentious contract talks. "Amazon is seeking a lot more profit and even more market share at the expense of authors, bricks and mortar bookstores, and ourselves," Mr. Pietsch said. "We call on Amazon to withdraw the sanctions."
The publisher said Amazon's preferred price for e-books of $9.99 doesn't reflect the costs of producing titles, including marketing, royalties and other expenses. More than 80% of Hachette's e-books are already $9.99, Hachette said.
Amazon has said e-books represent just 1% of Lagardère's revenue, meaning the French company could agree to its demands with little impact.
Saturday's letter came after a group of about 900 authors last month signed a petition--which ran as an ad across two pages Sunday in the New York Times--protesting Amazon's tactics. The petition, which urged readers to write to Amazon CEO Jeff Bezos, was signed by some well-known authors, including Stephen King, Paul Auster and Jennifer Egan.
The outcome of the Hachette dispute could have far-reaching implications for other publishers, which are expected to enter contract talks with Amazon later this year. Amazon has said it is willing to suffer some damage to its reputation to do what it feels is best for customers.
The Hachette and Disney standoffs "should be a golden opportunity for retailers to take back market share from Amazon they have lost," said Forrester's Ms. Mulpuru.
(Ben Fritz contributed to this article.)