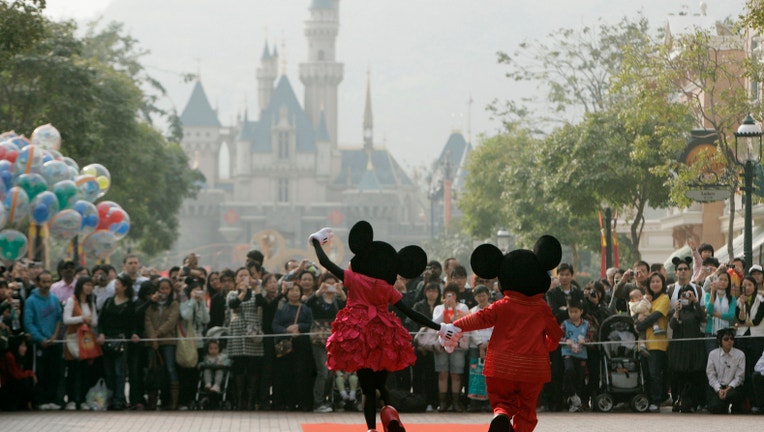 Taking a trip to the "House of Mouse" just got a little pricier. Disneyland (NYSE: DIS) and Disneyworld ticket prices increased this week.
A one-day, single-park pass to Disneyworld in Orlando will cost $95 for adults, up from $89, and $89 for children ages nine and younger, up from $83.  A one-day, single-park pass to Disneyland or California Adventure in Anaheim, Calif., will cost adults $92 or $86 for kids under 10, an increase of 6%. Parking passes at both locations also went up by $1 to $16.
Consumers buying  the Deluxe Annual Passports, which allow admission to both California parks 315 days a year, and include parking, face the biggest cost increases to $499 from $469. Premium Annual Passports for the California and Florida parks also went up $20 to $669, and have no blackout dates.
The Disney Premier Passport allows its holders to visit unlimited attractions in its California and Florida locations for $979, up from $849.
Heather Hunter, public relations director at AAA, says the price hike is not unexpected, as Universal Studios also recently raised its day rates to $92 for adults and $86 for children in May this year. As schools are nearly out for summer, it's unlikely the costs will deter families from visiting these theme parks, she says.
"…people will continue to go, they just need to be aware of the costs so they can budget."
Here are a few tips from Hunter and Jennie Sanford who blogs at BargainBlessings.com and also serves as a Savings.com DealPro, how to cut back on costs at theme parks this summer.
No. 1:  Look for bundled packages. Hunter says if you are going to the park for the day, try to find deals that bundle together food, park tickets and hotel bookings. "If you do a Disney dining plan, you can save a lot of money," she says. "Think about your needs—if you are going for a few days or a week, try to bundle together what you can."
No. 2: Over Pack. Sanford says to over pack if you can to avoid having to make trips to drugstores or buy items at the park, which tend to be marked up. She suggests making sure to pack items like sunscreen, snacks and Band-Aids.
"Anything you forget last minute will be outrageously priced anywhere in theme park or hotel," she says. "Sunscreen, hats, raingear and emergency medicine should all be purchased and brought with you- don't be worried about purchasing when you get here."
No. 3: Look for hotel freebies. Sanford says hotels that offer free shuttles to and from theme parks will save you a lot on money, and free breakfast and hotel entertainment can save you more cash during your stay.
"Most major hotels around the park will offer this, but it can save you a lot of money," she says. "Also look for things that can keep your family entertained after hours at the hotel."