Disney Tops Views in 3Q as Cable, ESPN Soar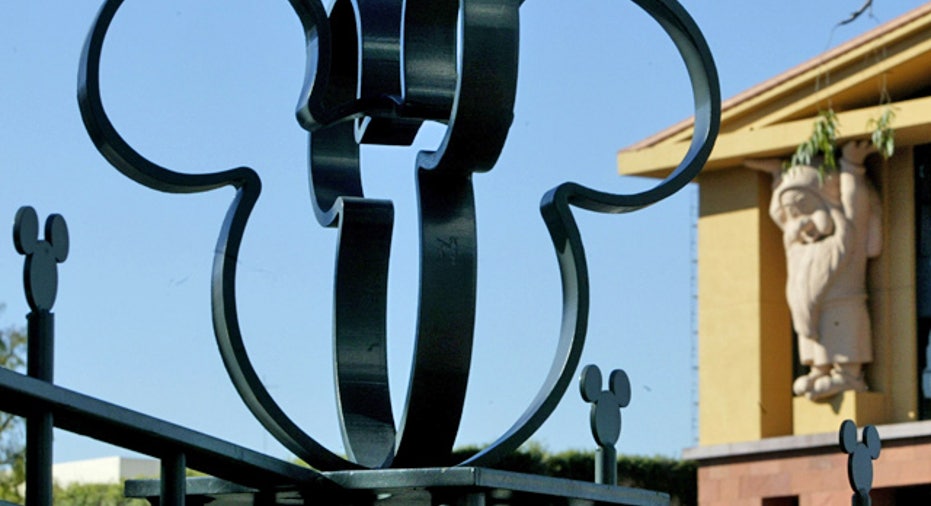 Disney (NYSE:DIS) revealed late Tuesday a much stronger-than-expected 11% gain in third-quarter profit as ESPN continued to shine, widening its already giant media presence.
The Burbank, Calif.-based media and entertainment behemoth posted net income of $1.48 billion, or 77 cents a share, compared with $1.33 billion, or 67 cents a share, in the same quarter last year.
Excluding one-time impairment charges, the company earned 78 cents, ahead of average analyst estimates polled by Thomson Reuters of 73 cents a share.
Revenue for the three months ended July 2 was $10.68 billion, up 7% from $10 billion a year ago, and beating the Streets view of $10.46 billion.
The results were led by 5% growth in the media networks business, its biggest revenue driver, to $4.95 billion due to strength of ESPN and its other cable networks, as well as 12% improvement in its second-largest segment, parks and resorts, to $3.17 billion.
Our third quarter demonstrates the continued strength of our media networks, including ESPN, Parks and Resorts and Consumer Products, the companys chief executive, Robert Iger, said in a statement. In these turbulent times, our company and its array of strong brands are well-positioned to deliver long-term shareholder value.
The strong results add to a list of conglomerates in the sector that have so far satisfied Wall Street. Disney rivals CBS (NYSE:CBS) and Viacom (NYSE:VIA) also trumped the Street when they reported earnings last week. Both had attributed their results to improvements in advertising revenue and the strengthening entertainment sector.
The operator of Disney World and Disney Land theme parks and hotels as well as a host of television stations such as ABC Family and ESPN, has lost some 20% of its value since highs in May due to market volatility deriving from heightened concerns over the economy.
In the session prior to its earnings release, however, its shares ticked up 5% and continued to edge higher after hours.