Disney Shares Drop As ESPN Subscriber Base Sags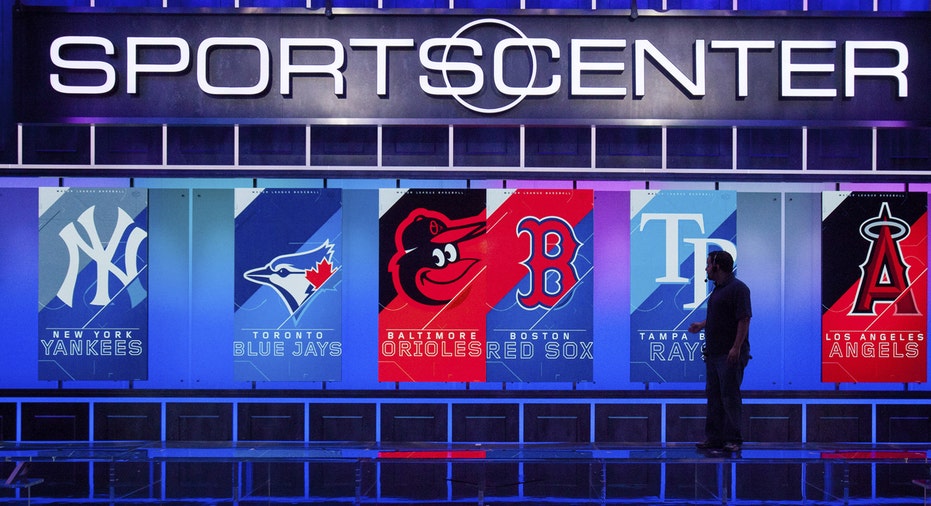 Walt Disney Co. (NYSE:DIS) shares plunged on Friday, just two days after regulatory filings revealed ESPN lost three million cable subscribers in its most recent fiscal year. That's a troubling trend as the media giant attempts to reassure investors about ESPN's efforts to counteract cable customers' rush to "cut the cord."
ESPN saw its number of paid subscribers drop to 92 million through Oct. 3, down from 95 million as of September 2014, according to a 10k regulatory filing Disney released after market close Wednesday. That means ESPN has lost seven million paid subscribers since 2013, when the entertainment giant reported it had 99 million users. And it's all because of cord-cutting – a growing trend in which users opt for cheaper "skinny" cable bundles, or eschew cable entirely in favor of streaming services like Netflix (NASDAQ:NFLX) and Hulu.
It is widely reported that ESPN earns about $6.61 per cable subscriber per month. The loss of all those paying customers can add up quickly, costing Disney hundreds of millions of dollars in revenue. And investors are taking notice.
"For every subscriber that they lose, they lose a significant bunch of revenue," Eric Jackson, managing director at Ader Investment Management.
"All the cable companies and satellite companies pay all the networks, including Disney, on a per-sub basis to carry their channels as part of a bundle…They get more for ESPN from these cable and satellite guys than any other network, by far, by a big multiple."
Disney wasn't the only company to see its shares take a hit Friday. Shares of Time Warner (NYSE:TWX), Twenty-First Century Fox (NYSE:FOXA), the parent company of the FOX Business Network, and Discovery Communications (NYSE:DISCA) were all down amid fears about the effect cord-cutters will have on profitability.The Dow Jones Industrials also sagged thanks to Disney's down day.
The cord-cutting trend represents "a real problem, not just for ESPN, but for all cable broadcasters," Jackson said. "But as the biggest and the one with the biggest premium attached to their stock, it's the biggest concern for Disney."
Disney CEO Bob Iger first acknowledged ESPN's drooping subscriber base last August. ESPN has reached massive rights deals in recent years with major sports leagues, including the NBA and NFL, in a bid to retain subscribers with exclusive live event offerings. Sports media is in a period of transition amid looming employee layoffs and the ends of its deals with major personalities such as Bill Simmons and Colin Cowherd.
"People are going to be watching every quarter for updates," Jackson said. "There are definitely going to be more bumps along the way as this plays out."