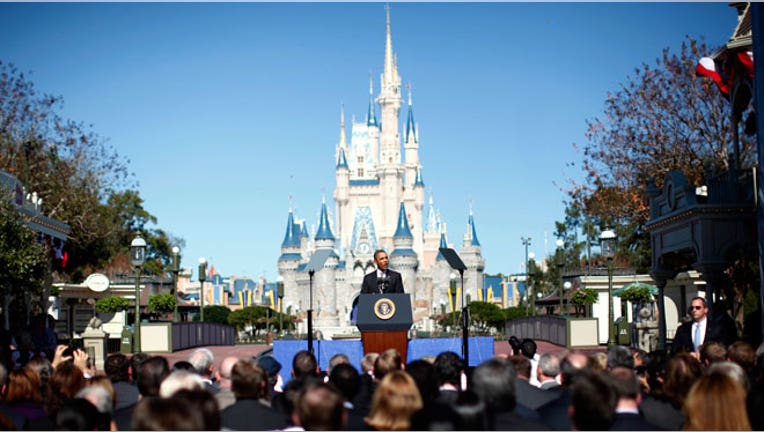 Disney (NYSE:DIS) lifted its annual cash dividend by 25% late Wednesday, joining a slew of companies that have either accelerated dividends or declared special payouts ahead of the rapidly approaching fiscal cliff deadline.
The 75-cent dividend, up from 60 cents previously, is payable on Dec. 28 to shareholders of record on Dec. 10.
Last year, Disney announced a dividend on Dec. 14, payable on Jan. 18.
Companies this year have been accelerating their dividends, paying them before the year's end in an effort to avoid a possible increase in dividend taxes should the U.S. fall over the fiscal cliff at the end of this year. Wal-Mart (NYSE:WMT), for example, last week moved its dividend payout to December from January, citing uncertainty related specifically to the government's fiscal issues.
Other companies, including Jack Daniel's maker Brown-Forman (NYSE:BFB), Costco (NASDAQ:COST), Las Vegas Sands (NYSE:LVS) and luxury watchmaker Movado (NYSE:MOV), have declared special dividends this month, all payable before January 1.
Disney CEO Robert Iger said in a statement on Wednesday that 2012 was "another great year" for the media giant and theme-park owner, noting the company achieved "record revenue, net income and earnings per share, while continuing to invest for long term growth."
The Burbank, Calif.-based company earlier this month posted an 18% increase in fiscal 2012 profit to $5.68 billion on sales growth of 3%.
Shares of Disney ticked slightly higher afterhours Wednesday to $49.58.