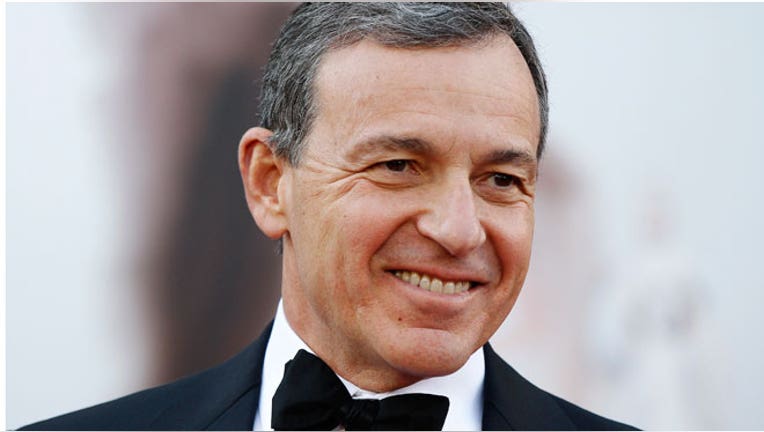 If there's one company that's a good barometer on the economy it's Disney.
In an interview with FOX Business Network's Gerri Willis, Disney CEO Bob Iger discussed the company's strong first-quarter results, revealing what's ahead for the media giant.
While Iger said Disney had a "very solid quarter," he seemed less optimistic about consumer confidence.
When asked about what the strong earnings results mean for the state of the U.S. economy, Iger said he believes we're "seeing a relatively improved economy," but that the recession had "left an indelible mark on [consumers'] confidence."
The Walt Disney Company (NYSE:DIS) posted better-than-expected quarterly earnings and sales on Wednesday afternoon, as its theme parks rebounded and movie studios benefited from winter box-office blockbusters.
He said the solid results were certainly in part thanks to the success of Thor: The Dark World and Frozen, as well as a boost in revenue at its theme parks. Iger confirmed to Willis that the company was in talks to produce 3D-animated movie Frozen as a Broadway play, saying Disney thinks "Frozen is a perfect property" for the stage.
The Burbank, Calif.-based media conglomerate reported net income of $1.84 billion, or $1.03 a share, compared with a year-earlier profit of $1.38 billion, or 77 cents.
Iger said the media company would likely stick to an annual dividend going forward, as it is "much more efficient for [Disney]," but noted that Disney has "returned a lot of capital to shareholders," has been increasing their dividend and buying back their stock "aggressively."
The Disney chairman sits on the board of Apple Inc., but declined to comment on whether the tech giant would consider modifying their dividend payment system.
On the topic of gadgets and new technology, Iger told Willis the "most breath-taking change" he's seen in media in the 40 years he's been in the business is the "migration to mobile platforms by consumers."
He said the opportunities for the company on mobile devices were expansive and the company is investing a lot in ways to tech- and mobile-enable their theme parks.
Shares of Disney were up 1.5% to $72.85 in after-hours trade.