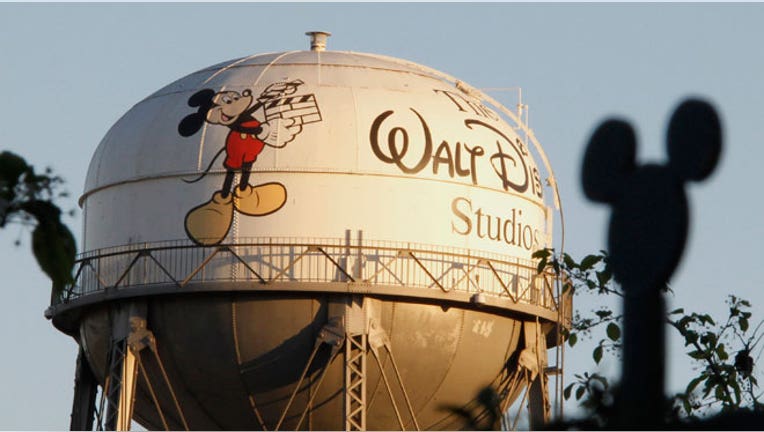 The Walt Disney Co. (NYSE:DIS) reported mixed first-quarter results Tuesday, driving shares lower in after-hours trading, as earnings per share beat Wall Street's expectations but revenue came in lower than expected.
The media and entertainment giant weighed in with net income of $1.52 billion, or 80 cents an adjusted share, compared with $1.33 billion, or 68 cents a share, a year earlier and topping expectations of 71 cents.
Revenue improved to $10.78 billion, up 1% from last year's first-quarter sales of $10.72 billion. The results missed top-line estimates; the Street had expected revenue of $11.18 billion, according to a poll by Thomson Reuters.
Revenue increased in three of the company's business segments, including media networks, parks and resorts and consumer products, which saw revenue increases of 3%, 10% and 3%, respectively.
Revenue from the company's studio entertainment and interactive media divisions fell compared with the year-ago quarter, with studio entertainment revenue slipping 16% in the quarter to $1.62 billion, and revenue from Interactive media falling 20% to $279 million.
On a surprising note, the company said advertising revenue at ESPN was "essentially flat" as higher rates and units sold were offset by decreased ratings. One positive aspect of the report was an increase in revenue from Disney's parks and resorts division, driven by "increased guest spending and attendance," which bodes well for the health of the economy if consumers are increasing discretionary spending.
"We're off to a good start in this fiscal year executing on our ongoing strategy, deriving greater value from our brands -- Disney, Pixar, Marvel, ESPN and ABC -- in the U.S. and around the globe," said Disney President and CEO Robert A. Iger, in a statement. "We are confident that our commitment to creating and providing exceptional family entertainment on multiple platforms continues to position us to deliver long-term shareholder value."
Earlier Tuesday, The Wall Street Journal reported the Walt Disney Co. is in talks with Spanish-language broadcaster Univision Communications Inc. about the creation of a 24-hour English-language cable news channel, citing "people familiar with the negotiations."
Shares of Disney rose 1.3% in Tuesday's session, closing the day at $40.98. The stock was down 76 cents, or 1.9%, in electronic trading after the bell.