Dish Unleashes Surprise $25.5B Bid for Sprint, Threatening Softbank Deal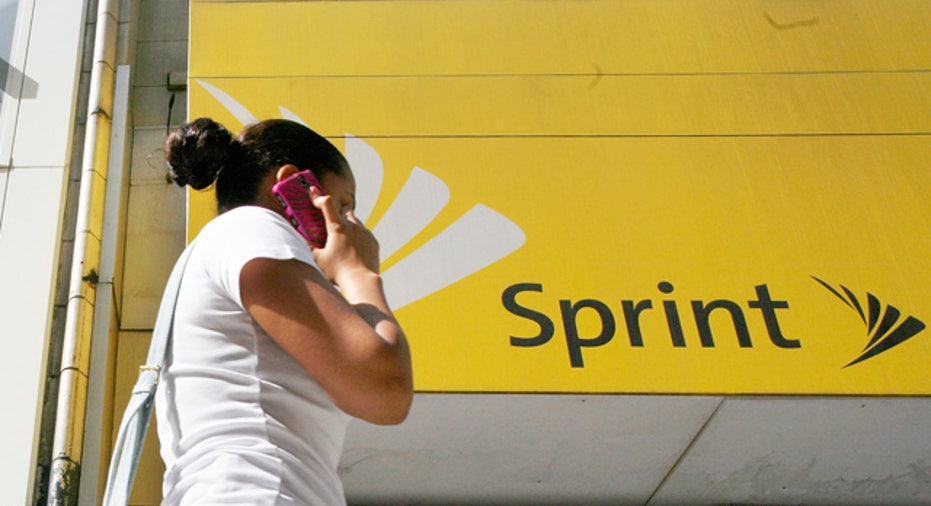 In a bid to dramatically shake up the wireless industry, Dish Network (NASDAQ:DISH) unveiled an unsolicited $25.5 billion offer to acquire Sprint Nextel (NYSE:S), which had been on the verge of closing a deal to sell a 70% chunk to Japan's Softbank.
Shares of Sprint, the No. 3 U.S. wireless provider, surged 15% to the highest level since September 2008 on the surprise disclosure by Charles Ergen's Dish Network, the second-largest U.S. satellite TV provider.
The proposed combination would create a unique, diversified company that would be able to offer consumers a bundle of video, broadband and voice services.
Based on valuation and scale, Dish said it believes its transaction is superior to the one reached by Sprint last year to sell 70% of the company to Softbank for just over $20 billion.
Dish said shareholders would receive $7.00 a share based on Dish's Friday closing price, comprised of $17.3 billion in cash and $8.2 billion in stock.
That would translate to $4.76 per share in cash, representing an 18% premium over Softbank's bid, and 0.05953 Dish share per Sprint share, representing a 32% premium over the Softbank offer. Taken together, Dish said it is offering Sprint shareholders a 13% premium over the existing deal.
"Sprint shareholders will benefit from a higher price with more cash while also creating the opportunity to participate more meaningfully in a combined DISH/Sprint with a significantly-enhanced strategic position and substantial synergies that are not attainable through the pending SoftBank proposal," Ergen said.
In a statement to FOX Business, Sprint confirmed it received the unsolicited offer from Dish.
"The company and its board of directors will evaluate this proposal carefully and consistent with its fiduciary and legal duties," Sprint said, adding that it does not plan to comment further "until the appropriate time."
The Dish bid faces a number of hurdles, including concerns that a combination with Sprint would result in too much debt.
To pay for Sprint, Dish said it would fund the $17.3 billion cash portion by deploying $8.2 billion of cash on the company's balance sheet in addition to new debt financing.
Despite the more lucrative valuation, Wells Fargo (NYSE:WFC) analysts believe Sprint management will still favor the current deal because of the Softbank CEO's wireless experience and record in Japan, Dow Jones Newswires reported.
If Sprint does agree to the Dish deal, Softbank would still have an opportunity to raise its offer price.
Dish said it believes the combined company would generate synergies and growth opportunities estimated at $37 billion in net present value, including about $11 billion in cost savings.
"This unique, combined company will have a leadership position in video, data and voice and the necessary broadband spectrum to provide customers with rich content everywhere, all the time," Ergen said.
In a letter to Sprint's board, Ergen said Dish would have preferred to have "confidential discussions" on this proposed deal, but the existing Softbank transaction and "impending deadlines" tied to the shareholder vote compelled the public disclosure.
During a conference call, Ergen said the combined Dish-Sprint would have "twice as much bandwidth" as telecom giants AT&T (NYSE:T) or Verizon.
Shares of Sprint soared 13.50% to $7.06 Monday morning, while Dish tumbled 6.40% to $35.21 AT&T slid 1.14% to $38.15 and Verizon Communications (NYSE:VZ) dipped 0.45% to $50.63.
Barclays (NYSE:BCS) is serving as Dish's financial advisor in the Sprint bid.