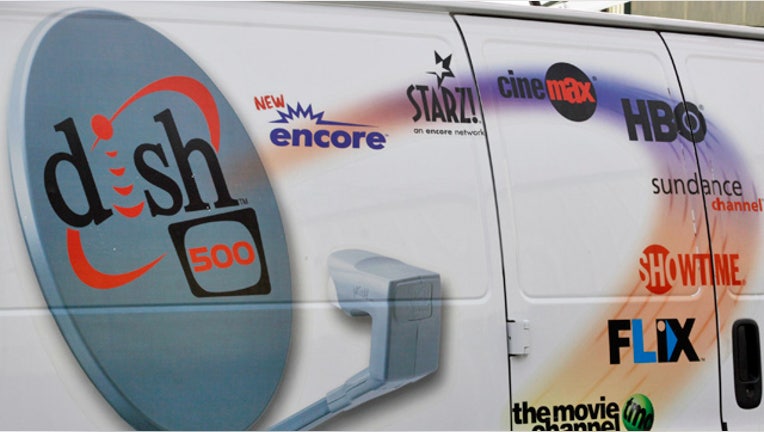 Dish Network Corp. said Monday that it lost 134,000 pay-TV subscribers in the first quarter of the year, largely due to disputes with major TV programmers, contributing to the overall pay TV industry's weakest first quarter ever in terms of subscribers, according to Wall Street research firm MoffettNathanson LLC.
On a conference call with analysts, Dish Chief Executive Charlie Ergen said the company suffered from its programming contract disputes with Time Warner Inc.'s Turner networks and 21st Century Fox's Fox News, which started in the fourth quarter and bled into the first quarter. Mr. Ergen said he is increasingly focused on acquiring high-quality video customers with better credit scores, who are willing to pay more for better products and are less likely to disconnect.
Dish's results reflect broader worrisome trends across the business. The pay TV industry lost 31,000 subscribers totally--its first-ever net loss in a first quarter, which tends to be a stronger period for the industry, according to MoffettNathanson. The firm said the industry contracted over the past 12 months at a 0.5% rate, which is the "fastest rate of decline on record." Notably, the first-quarter results don't factor in customers that are being picked off by new streaming services such as Dish's own Sling TV, HBO Now and Sony Vue. Apple is looking to launch its own online TV service later this year, people familiar with the matter have said.
Considering all those online video threats, "it is only going to get worse," MoffettNathanson said in a research note Monday.
At the end of the first quarter, Dish's pay-TV service had 13.8 million subscribers, down from 14.1 million a year earlier. Average monthly revenue per subscriber grew to $86.01 from $82.36 a year earlier, helped by price increases. The company's satellite broadband customer growth slowed to 14,000 net subscriber additions in the quarter, down from 53,000 additions in the previous year's quarter.
Overall, for the quarter ended March 31, Dish posted a profit of $351.5 million, or 76 cents a share, compared with a year-earlier profit of $175.9 million, or 38 cents a share. Profit was helped by $120 million in nonoperating income, which included "realized and unrealized gains" on its securities and other financial instruments. Revenue grew to $3.72 billion.
On the call, Dish declined to say how many subscribers Sling TV has added, though it continued to say early results are "encouraging."
Sling TV Chief Executive Roger Lynch said he isn't worried slimmer TV bundles offered by rival cable providers could limit Sling TV's growth. He said he believes Sling TV will attract customers who don't want to jump through the "traditional pay TV hoops"--such as signing a contract or passing a credit check. Sling TV, which offers about 20 channels for $20 a month, makes it easy to sign up and cancel online.
Mr. Lynch added that Sling TV is working on rolling out advanced targeted advertising later this year and has received "a lot of interest" from advertising partners.
Separately, Dish executives continued to tease potential deals it could strike to enter the wireless business. Investors have been watching how Dish will put to use the billions of dollars worth of wireless airwaves it has acquired over the past several years. Dish Executive Vice President Tom Cullen said the company is talking to many potential wireless partners, including incumbents and "nontraditional players." Mr. Cullen said some players are showing increased interest in a "wholesale" model, in which Dish could lease spectrum for others to use for their own wireless services.
The comments came as Dish faces increasing scrutiny of its tactics in a recent record-setting auction of wireless airwaves. At issue is Dish's coordination with a pair of small entities that together won $13.3 billion worth of bids while qualifying for $3.3 billion in discounts aimed at small businesses. Last month, The Wall Street Journal reported that federal regulators may reject Dish's attempt to benefit in the spectrum auction by working with those entities to win small business discounts.
Mr. Ergen said on the call he is confident Dish and the entities it backed followed the FCC's rules and complied with antitrust laws. He said he believes the Dish-backed entities will be allowed the small business discount.
(By Chelsey Dulaney)