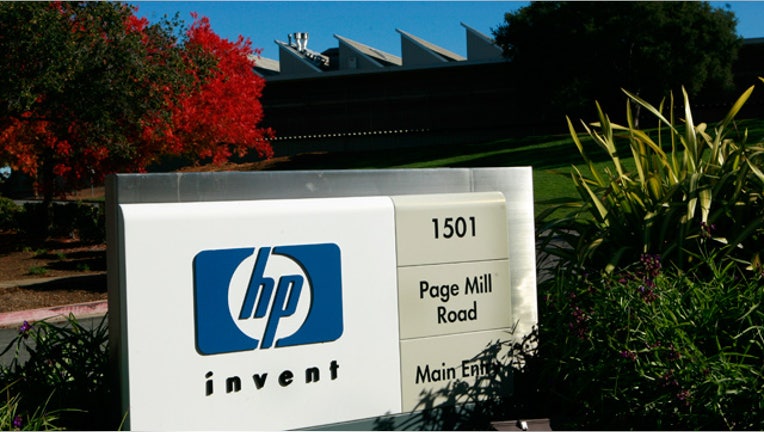 Investors disappointed by Wednesday night's earnings report from Hewlett-Packard (NYSE:HPQ) began a frenzied sell off on Thursday morning, sending shares down nearly 7%.
The Palo Alto-based PC maker reported a third-quarter loss of nearly $9 billion late Wednesday amid softer revenue and a slew of one-time charges.
Sales fell a worse-than-expected 5% to $29.7 billion, while earnings suffered a $10.8 billion hit related to restructuring costs, impairment charges and the wind-down of certain retail publishing business activities.
Evercore Partners (NYSE:EVR) trimmed its price target on the Silicon Valley computer manufacturer by a dollar to $19 on an "underweight" rating, while Barclays (NYSE:BCS) also cut its target by a dollar to $21 on an "equalweight" rating.
FBN Securities cut its price target on H-P to $22 from $25 on a "perform" rating, while Jefferies cut the tech giant to $17 from $21 on a "hold" rating and RBC lowered H-P's target to $25 from $27 on "outperform."
Shares of H-P ticked about 2% higher after hours on Wednesday but opened down about 7% to $17.88 on Thursday morning. The company's shares are down about 31% since January.
H-P's Chief Executive Officer Meg Whitman tried to ease investor concerns after releasing the disappointing report by saying that the company is still in the early stages of a multi-year turnaround.
"We're making decent progress despite the headwinds," she said.
H-P nevertheless lowered its full-year non-GAAP profit estimate to a range of $4.05 to $4.07, at the lower end of its earlier-provided guidance and compared with the consensus of $4.07.