DIRECTV Launches iPad Remote App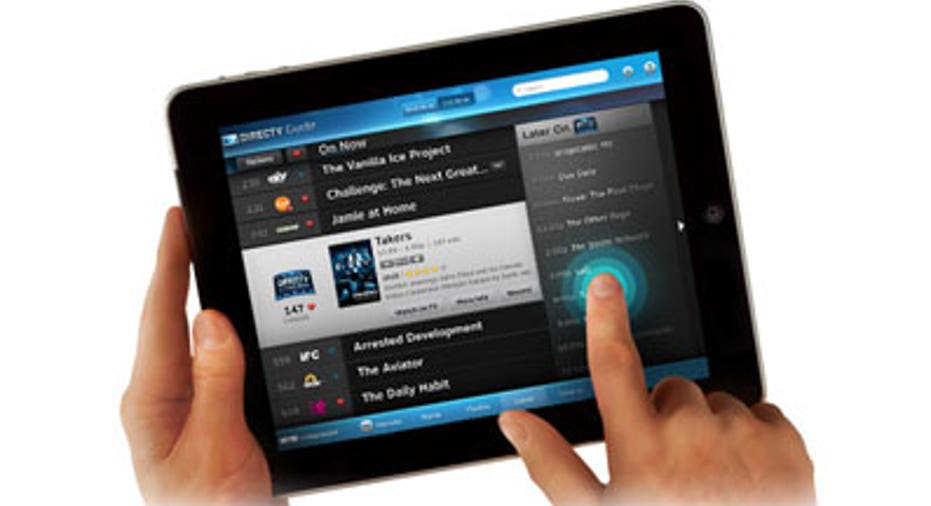 Following in TiVo's (NASDAQ:TIVO) footsteps, DIRECTV (NYSE:DTV) released an Apple (NASDAQ:AAPL) iPad app that subscribers can use to control their satellite TV boxes wirelessly and with a touch interface.
Using the free DIRECTV iPad app owners can browse through movies, television shows, and sports events without needing to use their set-top box's interface and interrupt their viewing.  Users can also schedule DVR recordings on their boxes.
The app displays information on shows and lets users view sports scores to let them keep tabs on one game while watching another on TV.
Not all DIRECTV systems will work with the app, however.  According to DIRECTV, the following boxes are supported: DIRECTV PLUS HD DVR (models HR20, HR21, HR22, HR23, HR24 and H21, H23, H24).  The box must also be connected to a home WiFi network.
TiVo recently released a similar iPad app for subscribers who own its latest Premier DVR box.