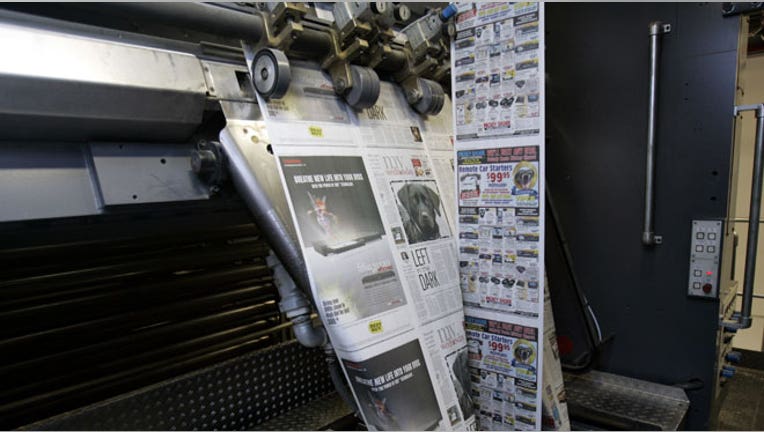 Gannett (NYSE:GCI) posted a 5.2% dip in second-quarter profits on Monday as the owner of USA Today grappled with more weakness in newspaper ad sales and higher restructuring costs.
Shares of the media giant, which last month agreed to acquire TV company Belo (NYSE:BLC) for $1.5 billion, retreated about 2% on the results.
Gannett said it earned $113.6 million, or 48 cents a share, last quarter, compared with a profit of $119.9 million, or 51 cents a share, a year earlier.
Excluding one-time items, it earned 58 cents a share, matching the Street's view.
Revenue slipped 0.3% to $1.3 billion, compared with estimates from analysts for $1.33 billion.
Gannett said its publishing ad sales declined 5.3% to $562.5 million, compared with estimates for $568 million. Publishing circulation revenue jumped 6% to $279.7 million, while broadcasting revenue rose 3% to $212 million.
The company said its broadcasting expenses increased 2.8% to $113.9 million amid higher costs tied to strategic initiatives. Digital expenses jumped 4.4% to $151.2 million.
"Our long-term strategic plan -- with a focus on both investment and execution -- continues to position us for success well into the future," Gannett CEO Gracia Martore said in a statement.
Shares of McLean, Va.-based Gannett fell 2.20% to $25.78 Monday morning, trimming their impressive 2013 rally to 43%.