Digitizing the Health-Care World: We've Come Along Way, But Still Have Far to Go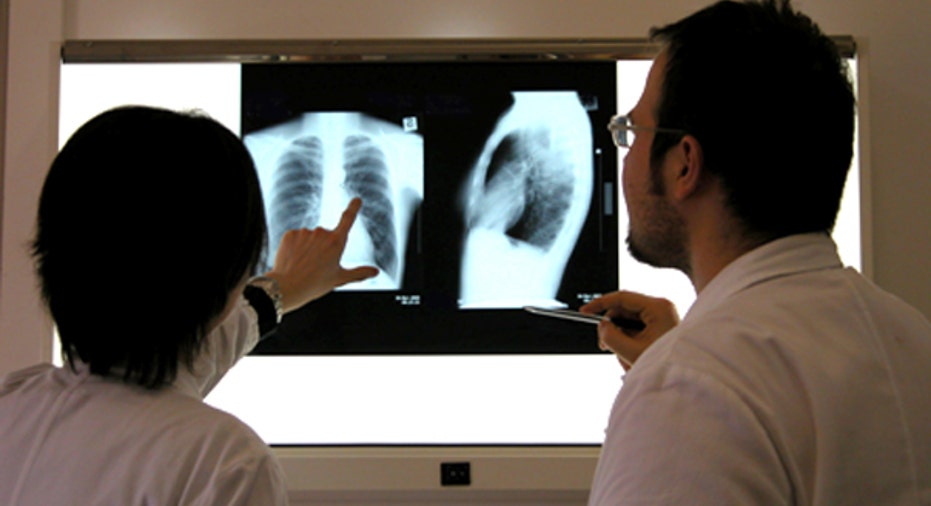 Eric Topol hasn't used a stethoscope to listen to a patient's heart in the last two years.
And he is a cardiologist.
In lieu of a stethoscope, Topol uses a high-resolution pocket device connected to a smartphone to complete a high-quality heart scan during a patient's office visit. The technology allows him to look into a patient's heart, and not just listen to it. "I see everything necessary," says Topol, who is the chief academic officer of Scripps Health and the director of the Scripps Translational Science Institute.
Topol is living proof that Health Information Technology (HIT) has come a long way since the National Institute of Health's 2001 call for use of electronic prescribing systems in all health care organizations by 2010.
Use of electronic health records (EHR) has been on the rise in physician offices across the country, according to a recent Health Affairs study which says about 55% of physicians use EHR. One-third of doctors' offices use basic EHR, or the ability to record information on patient demographics, view laboratory and imaging results, maintain problem lists, compile clinical notes or manage computerized prescription ordering.
In the last few years, direct exchange partnerships between the private and public sectors have spawned a secure email infrastructure for care coordination, says Steven E. Waldren, director for the American Association of Family Physicians Center for Health IT.
Big data as driver
"EHR can generate data that fosters predictive modeling and advanced analytics, enabling physicians to identify bad things and intervene before they happen," says Jonathan Darer, chief innovation officer for Geisinger Health System in the division of clinical innovation.
Technology also fosters operational efficiencies that help to avoid bottlenecks in emergency and operating rooms, or streamline physician offices that allow physicians to offload some tasks to more fully interact with patients.
E-visits or Skype sessions can be used to eliminate traditional office visits, saving patients money. Telemedicine allows doctors to monitor their patients remotely, giving patients in more rural areas the opportunity to receive more timely care.
Data enables the efficient "use of intellectual capital," says Darer, and fosters continuity and patient compliance. "You can't have a psychologist/psychiatrist or neurosurgeon in all locations."
Adds Waldren, "For the person who travels, telemedicine and e-visits are a godsend." Technology also eliminates the worry of having to take time off from work for medical visits which may be a drain, directly or indirectly, on patient pocketbooks.
Real-time cost effectiveness
Fragmented care also pressures wallets—with wasted time in waiting rooms, commuting and unnecessary tests and visits. Leveraging HIT can decrease redundant and expensive testing.
Geisinger instituted a technology-based osteoporosis program to screen all patients of a certain age and ensure compliant follow-through with appropriate medications and treatments. Fractures were reduced, and saved the health care system $7 million.
Topol  says a $2.00 add-on to a smartphone does eye refraction then texts a patient's eyeglass prescription to the optician.
"Just piggybacking on existing digital infrastructure and pervasive connectivity is a bargain compared to a copay," says Topol.
While individual and health system costs can be achieved through technology, Darer and Waldren advise some caution when assuming HIT will inevitably reduce costs across the board, at least immediately. They admit there are still plenty of kinks to be worked out with best practices still needed to be developed. There is also the upfront expense for physicians, particularly those in small practices, and the learning curve required for doctors less facile with technology, not to mention genomics.
Debunking the "de-personalization" myth
Technology has also made genetic information increasingly available to physicians, allowing tailored therapies and personalized medication regimens to become more beneficial and cost effective.
Topol says a biosensor can be worn to detect early signs of an asthma attack by sending data through a smartphone to a doctor who can prescribe a medication based on the user's DNA.
Or, using the ultrasound heart device, there's no trip to a separate lab appointment for an echocardiogram. The real-time transfer of information allows for immediate sharing of information with other specialists, and leads to increased patient understanding as screen images can be shared real time with patients.
More generally, Darer says, patient information can be gathered through a touch-screen in the exam or waiting room before the doctor sees a patient. Screen-sharing during a visit provides an improved medium for dialogue, initiating conversations to uncover potential conditions like asthma or depression.
"This is real population-driven medicine," says Topol. An individual's granular data is compared against a dashboard of metrics for specific conditions, rebooting the way individuals learn about their own health and preventing the "cyberchondria" of self-diagnosing while reading medical information on the Internet.